Filters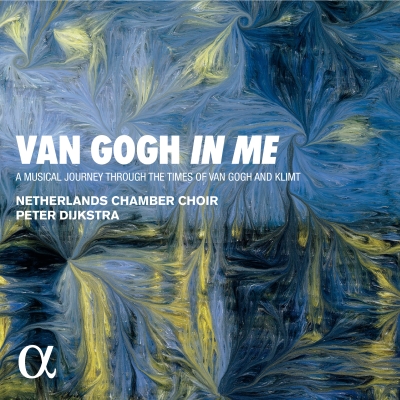 Inlay available for download
Booklet available for download
2 Choruses, Op. 68: No. 1, Calme des nuits

Composer(s)

Camille Saint-Saëns

Artist(s)

Peter Dijkstra

Netherlands Chamber Choir

2 Choruses, Op. 68: No. 1, Calme des nuits

$2.30

2 Choruses, Op. 68: No. 2, Les fleurs et les arbres

Composer(s)

Camille Saint-Saëns

Artist(s)

Peter Dijkstra

Netherlands Chamber Choir

2 Choruses, Op. 68: No. 2, Les fleurs et les arbres

$2.30

Les angélus

Composer(s)

Claude Debussy

Artist(s)

Peter Dijkstra

Netherlands Chamber Choir

Les angélus

$2.30

3 chansons de Charles d'Orléans, L. 92: No. 1, Dieu ! qu'il la fait bon regarder !

Composer(s)

Claude Debussy

Artist(s)

Peter Dijkstra

Netherlands Chamber Choir

3 chansons de Charles d'Orléans, L. 92: No. 1, Dieu ! qu'il la fait bon regarder !

$2.30

3 chansons de Charles d'Orléans, L. 92: No. 2, Quand j'ay ouy le tabourin

Composer(s)

Claude Debussy

Artist(s)

Peter Dijkstra

Netherlands Chamber Choir

3 chansons de Charles d'Orléans, L. 92: No. 2, Quand j'ay ouy le tabourin

$2.30

3 chansons de Charles d'Orléans, L. 92: No. 3, Yver, vous n'estes qu'un vilain

Composer(s)

Claude Debussy

Artist(s)

Peter Dijkstra

Netherlands Chamber Choir

3 chansons de Charles d'Orléans, L. 92: No. 3, Yver, vous n'estes qu'un vilain

$2.30

Préludes, Livre 1, L.117: No. 6, … Des pas sur la neige

Composer(s)

Claude Debussy

Artist(s)

Peter Dijkstra

Netherlands Chamber Choir

Préludes, Livre 1, L.117: No. 6, … Des pas sur la neige

$2.30

3 gymnopédies: I. Lent et douloureux

Artist(s)

Peter Dijkstra

Netherlands Chamber Choir

3 gymnopédies: I. Lent et douloureux

$2.30

3 Männerchöre, TrV 270: No. 2, Traumlicht

Composer(s)

Richard Strauss

Artist(s)

Peter Dijkstra

Netherlands Chamber Choir

3 Männerchöre, TrV 270: No. 2, Traumlicht

$2.30

Symphony No. 2 in C Minor "Resurrection": IV. Urlicht

Composer(s)

Gustav Mahler

Artist(s)

Peter Dijkstra

Netherlands Chamber Choir

Symphony No. 2 in C Minor "Resurrection": IV. Urlicht

$2.30

5 Lieder: No. 3, Laue Sommernacht

Artist(s)

Peter Dijkstra

Netherlands Chamber Choir

5 Lieder: No. 3, Laue Sommernacht

$2.30

Im Abendrot (From Adagietto of Gustav Mahler's Symphony No. 5)

Composer(s)

Gustav Mahler

Artist(s)

Peter Dijkstra

Netherlands Chamber Choir

Im Abendrot (From Adagietto of Gustav Mahler's Symphony No. 5)

$3.40

5 Lieder: No. 1, Die stille Stadt

Artist(s)

Peter Dijkstra

Netherlands Chamber Choir

5 Lieder: No. 1, Die stille Stadt

$2.30

Rückert Lieder: No. 3, Ich bin der Welt abhanden gekommen

Composer(s)

Gustav Mahler

Artist(s)

Peter Dijkstra

Netherlands Chamber Choir

Rückert Lieder: No. 3, Ich bin der Welt abhanden gekommen

$2.30

Dreimal tausend Jahre, Op. 50a

Composer(s)

Arnold Schönberg

Artist(s)

Peter Dijkstra

Netherlands Chamber Choir

Dreimal tausend Jahre, Op. 50a

$2.30

Friede auf Erden, Op. 13 (1907 Version for Choir)

Composer(s)

Arnold Schönberg

Artist(s)

Peter Dijkstra

Netherlands Chamber Choir

Friede auf Erden, Op. 13 (1907 Version for Choir)

$3.40
Total running time: 67 minutes.
Album information

With Van Gogh in Me, the Netherlands Chamber Choir presents an experience in which the paintings of Vincent Van Gogh and Gustav Klimt come to life to the music of great Romantic and early 20th century composers such as Debussy, Saint-Saëns, Mahler... and, in a world premiere recording, a transcription for a cappella choir of Satie's first Gymnopédie.

Originally written for solo piano, this work, which is known and played throughout the world, finds a new magical and celestial dimension in this new version for choir. Mentioning the name of Van Gogh immediately evokes in each of us a colour, a landscape, a sensation... Hence the idea of creating an immersive audiovisual experience: the choir approached an Italian collective, fuse*, to link images and sounds to the emotions of the musicians and the audience... fuse* developed an algorithm based on the works of Van Gogh and Klimt by recording their styles, colours, brushstrokes... then, during the concert, collects the sound of the choir but also biometric data that analyses the emotional state of the audience, the singers and the conductor, and creates visuals in real time, an astonishing show of colours and shapes that mixes sound, images and emotions... The visual of the album is inspired by these experiments.
Related Artists
Reviews