Filters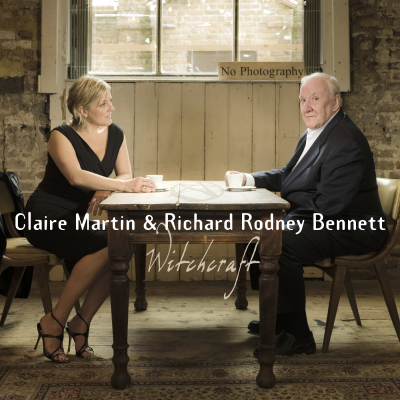 Inlay available for download
Booklet available for download
I'm Gonna Laugh You Right Out of My Life

Composer(s)

Cy Coleman & Joseph Allan McCarthy

Artist(s)

Claire Martin & Richard Rodney Bennett

I'm Gonna Laugh You Right Out of My Life

$2.30

The Best Is Yet To Come

Composer(s)

Cy Coleman & Carolyn Leigh

Artist(s)

Claire Martin & Richard Rodney Bennett

The Best Is Yet To Come

$2.30

The Rules Of The Road

Composer(s)

Cy Coleman & Carolyn Leigh

Artist(s)

Claire Martin & Richard Rodney Bennett

The Rules Of The Road

$2.30

On Second Thought

Composer(s)

Cy Coleman & Carolyn Leigh

Artist(s)

Claire Martin & Richard Rodney Bennett

On Second Thought

$2.30

Ev'rybody Today Is Turning On

Composer(s)

Cy Coleman & Michael Mike Stewart

Artist(s)

Claire Martin & Richard Rodney Bennett

Ev'rybody Today Is Turning On

$2.30

Sometime When You're Lonely

Artist(s)

Claire Martin & Richard Rodney Bennett

Sometime When You're Lonely

$2.30

Let Me Down Easy

Composer(s)

Cy Coleman & Carolyn Leigh

Artist(s)

Claire Martin & Richard Rodney Bennett

Let Me Down Easy

$2.30

Nobody Does It Like Me

Composer(s)

Cy Coleman & Dorothy Fields

Artist(s)

Claire Martin & Richard Rodney Bennett

Nobody Does It Like Me

$2.30

That's My Style

Composer(s)

Cy Coleman & Peggy Lee

Artist(s)

Claire Martin & Richard Rodney Bennett

That's My Style

$2.30

When In Rome (I Do As The Romans)

Composer(s)

Cy Coleman & Carolyn Leigh

Artist(s)

Claire Martin & Richard Rodney Bennett

When In Rome (I Do As The Romans)

$2.30

Witchcraft

Composer(s)

Cy Coleman & Carolyn Leigh

Artist(s)

Claire Martin & Richard Rodney Bennett

Witchcraft

$2.30

With Every Breath I Take

Composer(s)

Cy Coleman & David Joel Zippel

Artist(s)

Claire Martin & Richard Rodney Bennett

With Every Breath I Take

$2.30

On The Other Side Of The Tracks

Composer(s)

Cy Coleman & Carolyn Leigh

Artist(s)

Claire Martin & Richard Rodney Bennett

On The Other Side Of The Tracks

$2.30

Would You Believe

Composer(s)

Cy Coleman & James Lipton

Artist(s)

Claire Martin & Richard Rodney Bennett

Would You Believe

$2.30
Total running time: 42 minutes.
Album information

Claire Martin and Richard Rodney Bennett have taken their creative partnership to the next level with this album. Bennett's elegant playing and distinguished style fuse beautifully with the vocals of Britain's First Lady of Jazz.

Witchcraft is the result of the dynamic collaboration between Claire Martin and Richard Rodney Bennett. 

This album contains a thoughtful selection of songs from the Cy Coleman songbook. Together, this collection weaves together the opposing talents of the sultry jazz sensation Claire Martin and the polished, savvy keyboard skills and compositional insight of Richard Rodney Bennett. 

Martin's strength as one of the best interpreters of the Great American Songbook shines through in this recording. The smoky elegance of her vocal sculpts itself around the smooth flowing textures of the piano accompaniment and the occasional vocal repartee of Bennett. The result of this established partnership is mesmerising music that takes you back to a wonderful and simpler time of yesteryear. 
Related Artists
Reviews