Filters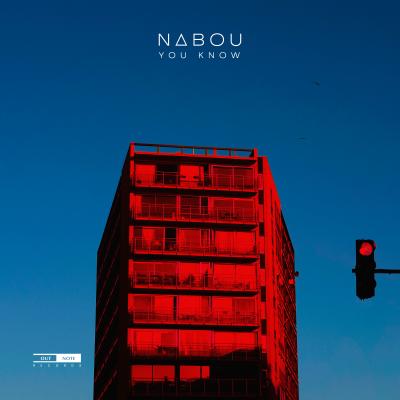 Inlay available for download
Booklet available for download
Black Light

Composer(s)

Nabou Claerhout

Black Light

$3.25

You Know

Composer(s)

Nabou Claerhout

You Know

$3.25

Chill

Composer(s)

Nabou Claerhout

Chill

$2.30

K.I.P.

Composer(s)

Nabou Claerhout

K.I.P.

$2.30

In the House of F. (Intro.)

Composer(s)

Nabou Claerhout

In the House of F. (Intro.)

$2.30

In the House of F.

Composer(s)

Nabou Claerhout

In the House of F.

$2.30

Will We Remember You

Composer(s)

Nabou Claerhout

Will We Remember You

$2.30

Who Owns What

Composer(s)

Nabou Claerhout

Who Owns What

$4.00
Total running time: 41 minutes.
Album information

With an original line-up of trombone, electric guitar, double bass and drums, N∆BOU is a breath of fresh air on the Belgian jazz scene. Lush and intimate sounds alternate with strongly rhythmically based compositions.

On the trombone, bandleader and composer Nabou Claerhout is looking for a sound all her own: by means of all sorts of effects, she creates a dreamy musical framework with a strong atmospheric and melancholic resonance. The group's debut EP Hubert – for which Claerhout was nominated for the Sabam For Culture 'Jazz Composer 2019' prize – was already a fine demonstration of its unique sound, which is now further refined and specified on its first full album You Know.

Groovy bass riffs from Trui Amerlinck, Mathias Vercammen's elaborate drum patterns and the modern, virtuoso guitar playing of Roeland Celis play their part in this musical adventure full of highlights – all created in combination with Claerhout's distinctive trombone playing 'that sings, cries, pulsates, narrates and knows how to make many hearts weak through well-constructed contemporary pieces'.
Related Artists