Filters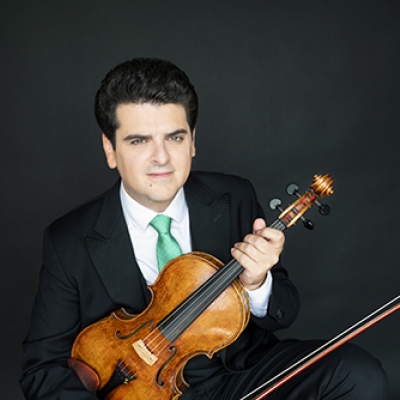 'When you create a beautiful sound, you know all the hard work was worth it.' With these words, Michael Barenboim (born in 1985) sums up the path he has pursued as an artist.
Biography

Michael Barenboim's 2011 performance of Schoenberg's Violin Concerto with Pierre Boulez in the Cologne Philharmonie was the beginning of a remarkable career. Following this celebrated debut, Barenboim has since performed with the Vienna Philharmonic under Daniel Barenboim, Chicago Symphony Orchestra under Asher Fisch, Israel Philharmonic Orchestra under Zubin Mehta, Berliner Philharmoniker under Vasily Petrenko and Los Angeles Philharmonic under Gustavo Dudamel. He regularly gives solo recitals in the world's most prestigious venues and concert series, such as Wigmore Hall in London, Elbphilharmonie in Hamburg, Sydney Opera House, Teatro di San Carlo in Naples and Lucerne Festival.

Barenboim has premiered numerous new works by composers such as Jörg Widmann, Kareem Roustom and many others. He is a professor for violin and chamber music at the Barenboim-Said Akademie in Berlin, and has since 2020 been the academy's Dean. In addition, he founded the West-Eastern Divan Ensemble that draws its members from the world renowned orchestra. This ensemble has toured the US and Europe playing in famous halls such as Carnegie Hall, Pierre Boulez Saal, Konzerthaus Vienna and Herkulessaal. His past solo albums are a testament to his musical imagination involving pieces from a wide range of styles and eras, such as works by Bach, Bartók and Boulez for Accentus Music. For Deutsche Grammophon he recorded Mozart's and Beethoven's complete piano trios with Kian Soltani and Daniel Barenboim.
Reviews