Filters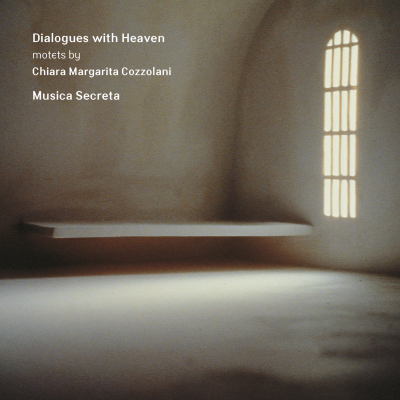 Regna terrae, cantate Deo

Composer(s)

Chiara Margarita Cozzolani

Regna terrae, cantate Deo

$1.80

Colligite, pueri, flores

Composer(s)

Chiara Margarita Cozzolani

Colligite, pueri, flores

$2.70

Tu dulcis, O bone Jesu

Composer(s)

Chiara Margarita Cozzolani

Tu dulcis, O bone Jesu

$1.80

Quid, miseri, quid faciamus

Composer(s)

Chiara Margarita Cozzolani

Quid, miseri, quid faciamus

$2.70

Maria Magdalene stabat

Composer(s)

Chiara Margarita Cozzolani

Maria Magdalene stabat

$2.70

Ave mater dilectissima

Composer(s)

Chiara Margarita Cozzolani

Ave mater dilectissima

$1.80

Psallite, superi

Composer(s)

Chiara Margarita Cozzolani

Psallite, superi

$1.80

O caeli cives

Composer(s)

Chiara Margarita Cozzolani

O caeli cives

$2.70

Venite, sodales

Composer(s)

Chiara Margarita Cozzolani

Venite, sodales

$1.80
Total running time: 61 minutes.
Album information

Dramatic & devotional music by Chiara Margarita Cozzolani, a 17th century nun from the convent of Santa Radegonda in Milan  winningly sung by the glorious Musica Secreta.

Cozzolani, who was born into an 'upper-middle-class' family in Milan on 27 November 1602, and (as had her older sister) took her vows at the convent most famous for music in the city, Santa Radegonda, in 1620. She achieved such fame in her day that several collections of her music were published in Venice.

The small-scale motets on this recording, for various combinations of voices with basso continuo, are taken from two Venetian editions of 1642 (Concerti sacri) and 1650 (Salmi a otto concertati).  Despite the nominal enclosure of Cozzolani's religious house, her compositions were very much open to their musical environment; they share some features of north Italian motet writing in the decade preceding their appearance in print. They also show the changes in devotional life at the time, and in a few cases point to the traditions of Cozzolani's convent and order as a whole.

Many of these pieces are premiere recordings.
 
Related Artists
Reviews