Filters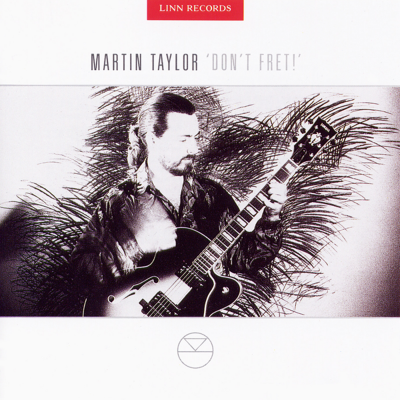 Inlay available for download
Booklet available for download
I Love You

Composer(s)

Oscar Pettiford

Artist(s)

Martin Taylor

Dave Green - bass, Allan Ganley - drums

I Love You

$1.80

Blue In Green

Composer(s)

Bill Evans, Miles Davis

Artist(s)

Martin Taylor

David Newton - piano, synthesiser, Dave Green - bass, Allan Ganley - drums

Blue In Green

$2.70

Laverne Walk

Artist(s)

Martin Taylor

David Newton - piano, synthesiser, Dave Green - bass, Allan Ganley - drums

Laverne Walk

$1.80

Moonlight In Vermont

Composer(s)

Karl Suessdorf

Artist(s)

Martin Taylor

David Newton - piano, synthesiser, Dave Green - bass, Allan Ganley - drums

Moonlight In Vermont

$2.70

Mugavero

Artist(s)

Martin Taylor

David Newton - piano, synthesiser, Dave Green - bass, Allan Ganley - drums

Mugavero

$2.70

Don't Fret!

Composer(s)

Martin Taylor

Artist(s)

Martin Taylor

Dave Green - bass, Allan Ganley - drums

Don't Fret!

$1.80

You Know It's True

Artist(s)

Martin Taylor

David Newton - piano, synthesiser

You Know It's True

$1.80
Total running time: 48 minutes.
Album information

Recorded at Abbey Road Studios, London, Don't Fret! launched Martin Taylor's remarkable recording career and signature style.

The musicians' highly developed degree of unity achieves a finely-tuned sense of give and take that infuses the music with a perfectly proportioned ebb and flow, utilising trio, duo and solo formats.

Martin Taylor's fingerstyle guitar playing breathes new life into the Jerome Kern standard, 'I'm Old Fashioned', whilst Cole Porter's classic, 'I Love You', benefits from the attention paid to it by Taylor, Green and Ganley.

The foursome deliver contemplative explorations of 'Blue In Green' and 'Moonlight In Vermont', a fusion tinted Latin framed 'Mugavero' and a loose airy groove on Oscar Pettiford's seldom heard 'Laverne Walk'. To close, guitar and piano imbue Newton's 'You Know It's True' with all the tenderness this lovely song deserves.
Related Artists
Reviews