Filters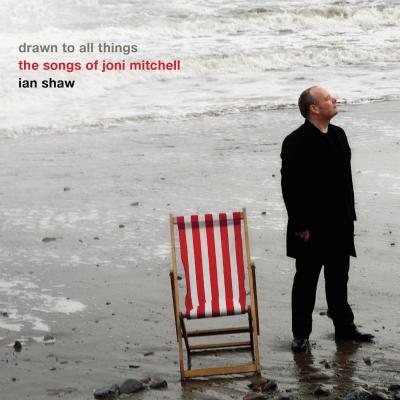 Inlay available for download
Booklet available for download
Jericho

Composer(s)

Joni Mitchell

Artist(s)

Ian Shaw

Janette Mason - piano, Simon Little - bass, Mark Fletcher - drums, Miles Bould - percussion, Richard Cottle - keyboards, Guy Barker - trumpet, Nigel Hitchcock - tenor sax

Jericho

$2.30

Moon At The Window

Composer(s)

Joni Mitchell

Artist(s)

Ian Shaw

Janette Mason - piano, Simon Little - bass, Mark Fletcher - drums, Miles Bould - percussion, Richard Cottle - keyboards, Guy Barker - trumpet, Nigel Hitchcock - tenor sax

Moon At The Window

$2.30

Night In The City

Composer(s)

Joni Mitchell

Artist(s)

Ian Shaw

Tim Lapthorn - piano, Simon Little - bass, Mark Fletcher - drums, Miles Bould - percussion, Richard Cottle - keyboards, Guy Barker - trumpet, Nigel Hitchcock - tenor sax, David Preston - guitar

Night In The City

$2.30

Edith And The Kingpin

Composer(s)

Joni Mitchell

Artist(s)

Ian Shaw

Tim Lapthorn - piano, Simon Little - bass, Mark Fletcher - drums, Miles Bould - percussion, Richard Cottle - keyboards, Guy Barker - trumpet, Nigel Hitchcock - tenor sax, David Preston - guitar

Edith And The Kingpin

$2.30

Harlem In Havana

Composer(s)

Joni Mitchell

Artist(s)

Ian Shaw

Janette Mason - piano, Simon Little - bass, Mark Fletcher - drums, Miles Bould - percussion, Richard Cottle - keyboards, Guy Barker - trumpet, Nigel Hitchcock - tenor sax, David Preston - guitar

Lea De Laria - vocals

Harlem In Havana

$2.30

A Case Of You

Composer(s)

Joni Mitchell

Artist(s)

Ian Shaw

Simon Little - bass

A Case Of You

$2.30

Barangrill

Composer(s)

Joni Mitchell

Artist(s)

Ian Shaw

Simon Little - bass, Mark Fletcher - drums, Miles Bould - percussion, Richard Cottle - keyboards, Guy Barker - trumpet, Nigel Hitchcock - tenor sax

Barangrill

$2.30

Chelsea Morning

Composer(s)

Joni Mitchell

Artist(s)

Ian Shaw

Tim Lapthorn - piano, Simon Little - bass, Mark Fletcher - drums, Miles Bould - percussion, Richard Cottle - keyboards, Guy Barker - trumpet, Nigel Hitchcock - tenor sax, David Preston - guitar

Chelsea Morning

$2.30

Love or Money

Composer(s)

Joni Mitchell

Artist(s)

Ian Shaw

Janette Mason - piano, Simon Little - bass, Mark Fletcher - drums, Miles Bould - percussion, Richard Cottle - keyboards, Guy Barker - trumpet, Nigel Hitchcock - tenor sax, David Preston - guitar

Love or Money

$2.30

Talk to Me

Composer(s)

Joni Mitchell

Artist(s)

Kan Shaw

Tim Lapthorn - piano, Simon Little - bass, Mark Fletcher - drums, Miles Bould - percussion, Richard Cottle - keyboards, Guy Barker - trumpet, Nigel Hitchcock - tenor sax, David Preston - guitar

Talk to Me

$2.30

River

Composer(s)

Joni Mitchell

Artist(s)

Ian Shaw

Simon Little - bass, Mark Fletcher - drums, Miles Bould - percussion, Richard Cottle - keyboards, Guy Barker - trumpet, Nigel Hitchcock - tenor sax

River

$2.30

Night Ride Home

Composer(s)

Joni Mitchell

Artist(s)

Ian Shaw

Simon Little - bass, Mark Fletcher - drums, Miles Bould - percussion, Richard Cottle - keyboards, Guy Barker - trumpet, Nigel Hitchcock - tenor sax

Claire Martin - vocals, Jim Mullen - guitar

Night Ride Home

$2.30

Both Sides Now

Composer(s)

Joni Mitchell

Artist(s)

Ian Shaw

Tim Lapthorn - piano, Simon Little - bass, Mark Fletcher - drums, Miles Bould - percussion, Richard Cottle - keyboards, Guy Barker - trumpet, Nigel Hitchcock - tenor sax

Jim Mullen - guitar

Both Sides Now

$2.30

Stay In Touch

Composer(s)

Joni Mitchell

Artist(s)

Ian Shaw

The Tapestry Strings

Stay In Touch

$2.30
Total running time: 62 minutes.
Album information

Ian Shaw's debut album on Linn Records is a stunning collection of re-workings of classic and lesser-known Joni Mitchell songs.

Drawn To All Things includes three songs which had not previously been recorded by anyone other than Joni; 'Talk to Me', 'Love Or Money' and 'Stay In Touch'.

Top jazz vocalists and musicians lend their support; Claire Martin and Lea de Laria on vocals, plus trumpeter Guy Barker and guitarist Jim Mullen.
Related Artists
Reviews