Filters
Dvořák: Piano Quintet in A
Dvořák: Piano Quintet in A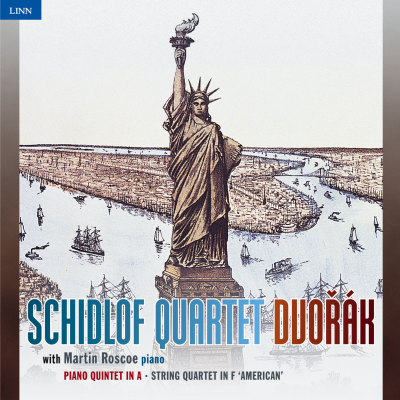 Piano Quintet in A, Op.81 <i>Allegro ma non tanto</i>

Composer(s)

Antonin Dvorak

Artist(s)

Martin Roscoe -piano

Piano Quintet in A, Op.81 Allegro ma non tanto

$3.70

Piano Quintet in A, Op.81 Dumka: <i>Andante con moto</i>

Composer(s)

Antonin Dvorak

Artist(s)

Martin Roscoe - piano

Piano Quintet in A, Op.81 Dumka: Andante con moto

$3.70

Piano Quintet in A, Op.81 Scherzo (Furiant): <i>Molto vivace</i>

Composer(s)

Antonin Dvorak

Artist(s)

Martin Roscoe - piano

Piano Quintet in A, Op.81 Scherzo (Furiant): Molto vivace

$1.80

Piano Quintet in A, Op.81 Finale: <i>Allegro</i>

Composer(s)

Antonin Dvorak

Artist(s)

Martin Roscoe - piano

Piano Quintet in A, Op.81 Finale: Allegro

$2.70

String Quartet in F, Op. 96 (B.179) <i>Allegro ma non troppo</i>

Composer(s)

Antonin Dvorak

Artist(s)

Martin Roscoe - piano

String Quartet in F, Op. 96 (B.179) Allegro ma non troppo

$2.70

String Quartet in F, Op. 96 (B.179) <i>Lento</i>

Composer(s)

Antonin Dvorak

Artist(s)

Martin Roscoe - piano

String Quartet in F, Op. 96 (B.179) Lento

$2.70

String Quartet in F, Op. 96 (B.179) <i>Molto vivace</i>

Composer(s)

Antonin Dvorak

Artist(s)

Martin Roscoe - piano

String Quartet in F, Op. 96 (B.179) Molto vivace

$1.80

String Quartet in F, Op. 96 (B.179) <i>Vivace ma non troppo</i>

Composer(s)

Antonin Dvorak

Artist(s)

Martin Roscoe - piano

String Quartet in F, Op. 96 (B.179) Vivace ma non troppo

$1.80
Total running time: 67 minutes.
Album information

A lovely performance of Dvořáks beautiful Piano Quintet in A and String Quartet in F. 

This is the Schidlof Quartet's second Linn recording and features pianist Martin Roscoe.

The Dvořák quintet is acknowledged as one of the masterpieces in the form and features melodies inspired by Czech folk music. 

The Quartet in F, known as the 'American' because it was composed during Dvořák's time in the United States, is one of the most popular in the chamber music repertoire.
Related Artists
Reviews