Filters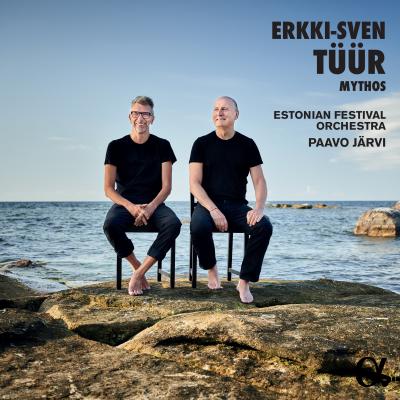 Inlay available for download
Booklet available for download
Symphony No. 9 "Mythos" (Dedicated to Paavo Järvi)

Composer(s)

Erkki-Sven Tüür

Artist(s)

Paavo Järvi

Estonian Festival Orchestra

Florian Donderer

Symphony No. 9 "Mythos" (Dedicated to Paavo Järvi)

$12.50

Incantation of Tempest

Composer(s)

Erkki-Sven Tüür

Artist(s)

Paavo Järvi

Estonian Festival Orchestra

Florian Donderer

Incantation of Tempest

$2.30

Sow the Wind...

Composer(s)

Erkki-Sven Tüür

Artist(s)

Paavo Järvi

Estonian Festival Orchestra

Florian Donderer

Sow the Wind...

$7.25
Total running time: 59 minutes.





Album information

Erkki-Sven Tüür, born in Estonia in 1959, writes music that is characterised by intense energetic transformation. This recording won a 2020 Diapason d'Or de l'année.

The intuitive and rational approach is synthesised into a complete organic system. He is the composer of nine symphonies, ten concertos, numerous chamber works and an opera. Dedicated to his compatriot Paavo Järvi and composed to mark the centenary of the Estonian Republic in 2018, Tüür's Ninth Symphony is entitled Mythos. According to the composer, this refers to the myths that arise about nations and how they have acquired their independence, and also deals with the long history of the Finno-Ugric peoples. Paavo Järvi and his Estonian Festival Orchestra have made the world premiere recording of this work, along with The Incantation of Tempest (Ormiloits, 2004), dedicated to the Estonian composer Veljo Tormis, and Sow the Wind, composed in 2015, inspired by climatic 'gusts of wind' and 'whirlwinds'.
Related Artists
Reviews