Filters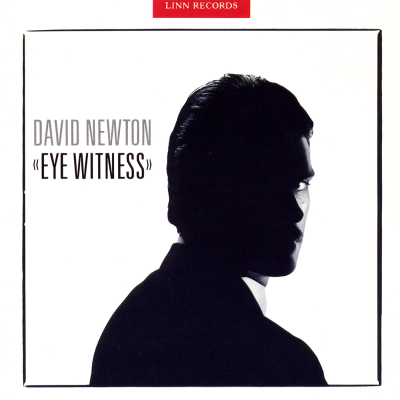 Inlay available for download
Booklet available for download
Ol' Blue Eyes

Artist(s)

David Newton - piano

Dave Green - bass, Allan Ganley - drums

Ol' Blue Eyes

$1.80

Bedroom Eyes

Artist(s)

David Newton - piano

Dave Green - bass, Allan Ganley - drums

Bedroom Eyes

$1.80

Angel Eyes

Composer(s)

M Dennis, E Brent

Artist(s)

David Newton - piano

Dave Green - bass, Allan Ganley - drums

Angel Eyes

$2.25

Eye Witness

Artist(s)

David Newton - piano

Dave Green - bass, Allan Ganley - drums

Eye Witness

$1.80

Soul Eyes

Artist(s)

David Newton - piano

Dave Green - bass, Allan Ganley - drums

Soul Eyes

$3.50

Stars In My Eyes

Composer(s)

F Kreisler, D Fields

Artist(s)

David Newton - piano

Dave Green - bass, Allan Ganley - drums

Stars In My Eyes

$1.80

Eye Of The Hurricane

Composer(s)

Herbie Hancock

Artist(s)

David Newton - piano

Dave Green - bass, Allan Ganley - drums

Eye Of The Hurricane

$2.25

My Mother's Eyes

Composer(s)

A Baer, LW Gilbert

Artist(s)

David Newton - piano

Dave Green - bass, Allan Ganley - drums

My Mother's Eyes

$1.80
Total running time: 48 minutes.
Album information

A master of jazz piano and acknowledged heavyweight of British jazz, David Newton's sophisticated playing is to the fore in his second studio album.

Recorded at Abbey Road Studios, Eye Witness sees the award-winning pianist strike the perfect balance between well played standards and upbeat catchy originals. The instinctive interplay between the trio of Newton, Green and Ganley shows emphatic musical understanding.

An accomplished composer, David Newton has written for Martin Taylor, Alan Barnes, Tina May and Claire Martin; his three original compositions sit well alongside standards such as Hancock's 'Eye of the Hurricane' and Mal Waldron's 'Soul Eyes'. Recorded shortly after his acclaimed debut, Eye Witness demonstrates Newton's depth of compositional ideas adding to the great modern jazz keyboard tradition of Keith Jarrett and Bill Evans.
Related Artists
Reviews