Filters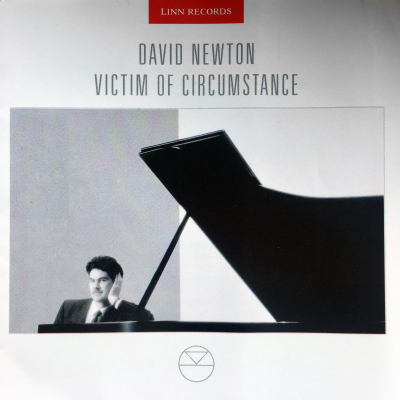 Inlay available for download
Booklet available for download
Wishful Thinking

Artist(s)

David Newton - piano, Alec Dankworth - bass, Clark Tracey - drums

Wishful Thinking

$2.70

The Night We Called It A Day

Composer(s)

M Dennis, T Adair

Artist(s)

David Newton - piano, Alec Dankworth - bass, Clark Tracey - drums

The Night We Called It A Day

$1.80

Katy's Song

Artist(s)

David Newton - piano, Dave Green - bass, Allan Ganley - drums

Katy's Song

$2.70

It Never Entered My Mind

Composer(s)

Richard Rodgers, Lorenz Hart

Artist(s)

David Newton - piano

It Never Entered My Mind

$1.80

Victim Of Circumstance

Artist(s)

David Newton - piano, Alec Dankworth - bass, Clark Tracey - drums

Victim Of Circumstance

$1.80

One And Only

Artist(s)

David Newton - piano, Alec Dankworth - bass, Clark Tracey - drums

One And Only

$1.80

Please Come Home

Artist(s)

David Newton - piano, Alec Dankworth - bass, Clark Tracey - drums

Please Come Home

$1.80

The Way You Look Tonight

Composer(s)

Jerome Kern, D Fields

Artist(s)

David Newton - piano, Alec Dankworth - bass, Clark Tracey - drums

The Way You Look Tonight

$1.80
Total running time: 50 minutes.
Album information

Jazz pianist David Newton combines exquisite melodies and perfectly judged improvisations in his acclaimed debut album, Victim of Circumstance.

Upon release the album received many excellent reviews proclaiming it as "a beautifully mature and relaxed collection", "a brilliantly accomplished recording" and one to be "highly recommended". David's interpretation of 'The Way You Look Tonight', one of three covers, is a dramatic and lyrical close to the album.

An accomplished composer, David Newton has written for Martin Taylor, Alan Barnes, Tina May and Claire Martin; his five originals on Victim of Circumstance showcase his flair for well-constructed melodies. A great rhythm section comprising Alec Dankworth and Clark Tracey (and for 'Katy's Song', Dave Green and Allan Ganley) provide sterling support.

 

 
Related Artists
Reviews