Filters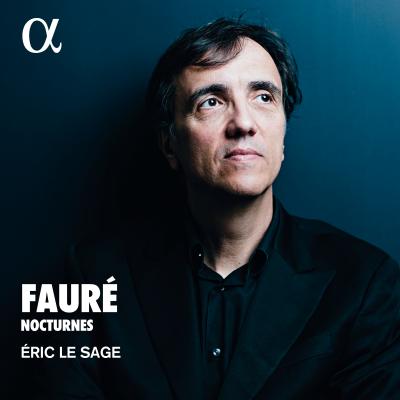 Inlay available for download
Booklet available for download
Nocturne No. 1 in E-Flat Minor, Op. 33/1

Composer(s)

Gabriel Fauré

Nocturne No. 1 in E-Flat Minor, Op. 33/1

$2.30

Nocturne No. 2 in B Major, Op. 33/2

Composer(s)

Gabriel Fauré

Nocturne No. 2 in B Major, Op. 33/2

$2.30

Nocturne No. 3 in A-Flat Major, Op. 33/3

Composer(s)

Gabriel Fauré

Nocturne No. 3 in A-Flat Major, Op. 33/3

$2.30

Nocturne No. 4 in E-Flat Major, Op. 36

Composer(s)

Gabriel Fauré

Nocturne No. 4 in E-Flat Major, Op. 36

$2.30

Nocturne No. 5 in B-Flat Major, Op. 37

Composer(s)

Gabriel Fauré

Nocturne No. 5 in B-Flat Major, Op. 37

$2.30

Nocturne No. 6 in D-Flat Major, Op. 63

Composer(s)

Gabriel Fauré

Nocturne No. 6 in D-Flat Major, Op. 63

$3.40

Nocturne No. 7 in C-Sharp Minor, Op. 74

Composer(s)

Gabriel Fauré

Nocturne No. 7 in C-Sharp Minor, Op. 74

$3.40

Nocturne No. 8 in D-Flat Major, Op. 84/8

Composer(s)

Gabriel Fauré

Nocturne No. 8 in D-Flat Major, Op. 84/8

$2.30

Nocturne No. 9 in B Minor, Op. 97

Composer(s)

Gabriel Fauré

Nocturne No. 9 in B Minor, Op. 97

$2.30

Nocturne No. 10 in E Minor, Op. 99

Composer(s)

Gabriel Fauré

Nocturne No. 10 in E Minor, Op. 99

$2.30

Nocturne No. 11 in F-Sharp Minor, Op. 104/1

Composer(s)

Gabriel Fauré

Nocturne No. 11 in F-Sharp Minor, Op. 104/1

$2.30

Nocturne No. 12 in E Minor, Op. 107

Composer(s)

Gabriel Fauré

Nocturne No. 12 in E Minor, Op. 107

$2.30

Nocturne No. 13 in B Minor, Op. 119

Composer(s)

Gabriel Fauré

Nocturne No. 13 in B Minor, Op. 119

$2.30
Total running time: 71 minutes.
Album information

Éric Le Sage, one of the French piano school's main representatives, whose many recordings for Alpha include the complete chamber music of Fauré, interprets the repertoire closest to his heart on this new recording.

With their poetry, their passionate and intimate lyricism, their refined style that gradually reveals hidden depths, the thirteen Nocturnes of Gabriel Fauré are the most significant group of works in his oeuvre for solo piano. Composed over a period of forty-six years (between 1875 and 1821), they bear witness to the composer's remarkable stylistic evolution. From a form of expression rooted in romanticism, to an aesthetic fully aligned with 20th-century modernity, Fauré can be said to have shaped his musical personality like a sculptor. His Nocturnes are not all of equal importance, but as a whole their diversity and development offer a perfect panorama of his art. 
Related Artists
Reviews