Filters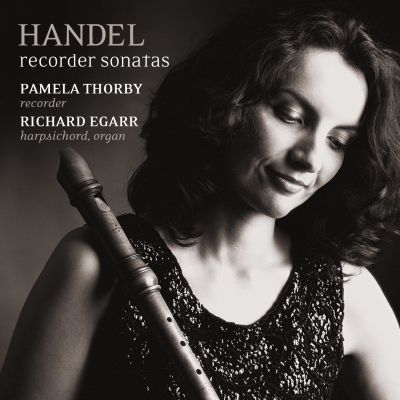 Inlay available for download
Booklet available for download
Sonata in D minor HWV 367a - Largo

Composer(s)

George Frideric Handel

Artist(s)

Richard Egarr - harpsichord, organ

Sonata in D minor HWV 367a - Largo

$1.80

Sonata in D minor HWV 367a - Vivace

Composer(s)

George Frideric Handel

Artist(s)

Richard Egarr - harpsichord, organ

Sonata in D minor HWV 367a - Vivace

$1.80

Sonata in D minor HWV 367a - Furioso

Composer(s)

George Frideric Handel

Artist(s)

Richard Egarr - harpsichord, organ

Sonata in D minor HWV 367a - Furioso

$1.80

Sonata in D minor HWV 367a - Adagio

Composer(s)

George Frideric Handel

Artist(s)

Richard Egarr - harpsichord, organ

Sonata in D minor HWV 367a - Adagio

$1.80

Sonata in D minor HWV 367a - Alla breve

Composer(s)

George Frideric Handel

Artist(s)

Richard Egarr - harpsichord, organ

Sonata in D minor HWV 367a - Alla breve

$1.80

Sonata in D minor HWV 367a - untitled

Composer(s)

George Frideric Handel

Artist(s)

Richard Egarr - harpsichord, organ

Sonata in D minor HWV 367a - untitled

$1.80

Sonata in D minor HWV 367a - a tempo di menuet

Composer(s)

George Frideric Handel

Artist(s)

Richard Egarr - harpsichord, organ

Sonata in D minor HWV 367a - a tempo di menuet

$1.80

Sonata in B flat major HWV 377 - untitled

Composer(s)

George Frideric Handel

Artist(s)

Richard Egarr - harpsichord, organ

Sonata in B flat major HWV 377 - untitled

$1.80

Sonata in B flat major HWV 377 - adagio

Composer(s)

George Frideric Handel

Artist(s)

Richard Egarr - harpsichord, organ

Sonata in B flat major HWV 377 - adagio

$1.80

Sonata in B flat major HWV 377 - allegro

Composer(s)

George Frideric Handel

Artist(s)

Richard Egarr - harpsichord, organ

Sonata in B flat major HWV 377 - allegro

$1.80

Sonata in C major HWV 365 - larghetto

Composer(s)

George Frideric Handel

Artist(s)

Richard Egarr - harpsichord, organ

Sonata in C major HWV 365 - larghetto

$1.80

Sonata in C major HWV 365 - allegro

Composer(s)

George Frideric Handel

Artist(s)

Richard Egarr - harpsichord, organ

Sonata in C major HWV 365 - allegro

$1.80

Sonata in C major HWV 365 - larghetto

Composer(s)

George Frideric Handel

Artist(s)

Richard Egarr - harpsichord, organ

Sonata in C major HWV 365 - larghetto

$1.80

Sonata in C major HWV 365 - a tempo di gavotta

Composer(s)

George Frideric Handel

Artist(s)

Richard Egarr - harpsichord, organ

Sonata in C major HWV 365 - a tempo di gavotta

$1.80

Sonata in C major HWV 365 - allegro

Composer(s)

George Frideric Handel

Artist(s)

Richard Egarr - harpsichord, organ

Sonata in C major HWV 365 - allegro

$1.80

Harpsichord Suite in E major HWV 430 - Prelude

Composer(s)

George Frideric Handel

Artist(s)

Richard Egarr - harpsichord, organ

Harpsichord Suite in E major HWV 430 - Prelude

$1.80

Harpsichord Suite in E major HWV 430 - allemande

Composer(s)

George Frideric Handel

Artist(s)

Richard Egarr - harpsichord, organ

Harpsichord Suite in E major HWV 430 - allemande

$1.80

Harpsichord Suite in E major HWV 430 - Courante

Composer(s)

George Frideric Handel

Artist(s)

Richard Egarr - harpsichord, organ

Harpsichord Suite in E major HWV 430 - Courante

$1.80

Harpsichord Suite in E major HWV 430 - Air with Doubles

Composer(s)

George Frideric Handel

Artist(s)

Richard Egarr - harpsichord, organ

Harpsichord Suite in E major HWV 430 - Air with Doubles

$1.80

Sonata in F major HWV 369 - grave

Composer(s)

George Frideric Handel

Artist(s)

Richard Egarr - harpsichord, organ

Sonata in F major HWV 369 - grave

$1.80

Sonata in F major HWV 369 - Allegro

Composer(s)

George Frideric Handel

Artist(s)

Richard Egarr - harpsichord, organ

Sonata in F major HWV 369 - Allegro

$1.80

Sonata in F major HWV 369 - Alla Siciliana

Composer(s)

George Frideric Handel

Artist(s)

Richard Egarr - harpsichord, organ

Sonata in F major HWV 369 - Alla Siciliana

$1.80

Sonata in F major HWV 369 - Allegro

Composer(s)

George Frideric Handel

Artist(s)

Richard Egarr - harpsichord, organ

Sonata in F major HWV 369 - Allegro

$1.80

Sonata in A minor HWV 362 - larghetto

Composer(s)

George Frideric Handel

Artist(s)

Richard Egarr - harpsichord, organ

Sonata in A minor HWV 362 - larghetto

$1.80

Sonata in A minor HWV 362 - Allegro

Composer(s)

George Frideric Handel

Artist(s)

Richard Egarr - harpsichord, organ

Sonata in A minor HWV 362 - Allegro

$1.80

Sonata in A minor HWV 362 - Adagio

Composer(s)

George Frideric Handel

Artist(s)

Richard Egarr - harpsichord, organ

Sonata in A minor HWV 362 - Adagio

$1.80

Sonata in A minor HWV 362 - Allegro

Composer(s)

George Frideric Handel

Artist(s)

Richard Egarr - harpsichord, organ

Sonata in A minor HWV 362 - Allegro

$1.80

Sonata in G minor HWV 360 - larghetto

Composer(s)

George Frideric Handel

Artist(s)

Richard Egarr - harpsichord, organ

Sonata in G minor HWV 360 - larghetto

$1.80

Sonata in G minor HWV 360 - Andante

Composer(s)

George Frideric Handel

Artist(s)

Richard Egarr - harpsichord, organ

Sonata in G minor HWV 360 - Andante

$1.80

Sonata in G minor HWV 360 - Adagio

Composer(s)

George Frideric Handel

Artist(s)

Richard Egarr - harpsichord, organ

Sonata in G minor HWV 360 - Adagio

$1.80

Sonata in G minor HWV 360 - Presto

Composer(s)

George Frideric Handel

Artist(s)

Richard Egarr - harpsichord, organ

Sonata in G minor HWV 360 - Presto

$1.80
Total running time: 73 minutes.


Album information

A second solo album and a second Gramophone 'Choice' accolade which was widely acclaimed as a benchmark recording.

Pamela Thorby has an international reputation as one of the most versatile and stylish recorder players of her generation. Her virtuoso playing can be heard on numerous recordings, ranging from the medieval period to the present day. Pamela is perhaps best known for her baroque playing with the Palladian Ensemble (with whom she has recorded nine acclaimed albums), but also as a soloist with the English Concert and many other eminent UK orchestras. 

Pamela and Richard began their musical partnership as students together at the Guildhall School of Music and Drama, leading to acclaimed duo recitals at the Purcell Room and the Wigmore Hall in London. They have appeared in concert and on disc together on many occasions as their respective careers progressed, but this is the first time that they have recorded together as a duo.

 
Related Artists
Reviews