Filters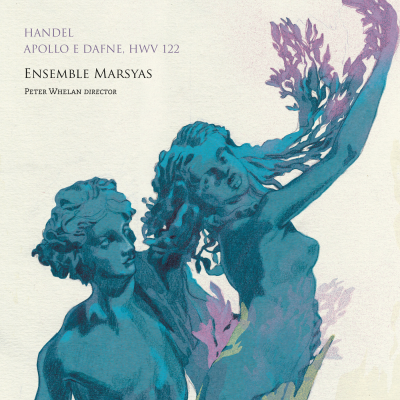 Inlay available for download
Booklet available for download
Il pastor fido, HWV 8a: Overture. I. Ouverture

Composer(s)

George Frideric Handel

Artist(s)

Peter Whelan

Ensemble Marsyas

Il pastor fido, HWV 8a: Overture. I. Ouverture

$2.30

Il pastor fido, HWV 8a: Overture. II. Largo

Composer(s)

George Frideric Handel

Artist(s)

Peter Whelan

Ensemble Marsyas

Il pastor fido, HWV 8a: Overture. II. Largo

$2.30

Il pastor fido, HWV 8a: Overture. III. Allegro

Composer(s)

George Frideric Handel

Artist(s)

Peter Whelan

Ensemble Marsyas

Il pastor fido, HWV 8a: Overture. III. Allegro

$2.30

Il pastor fido, HWV 8a: Overture. IV. Allegro

Composer(s)

George Frideric Handel

Artist(s)

Peter Whelan

Ensemble Marsyas

Il pastor fido, HWV 8a: Overture. IV. Allegro

$2.30

Il pastor fido, HWV 8a: Overture. V. Largo

Composer(s)

George Frideric Handel

Artist(s)

Peter Whelan

Ensemble Marsyas

Il pastor fido, HWV 8a: Overture. V. Largo

$3.40

Il pastor fido, HWV 8a: Overture. VI. Allegro

Composer(s)

George Frideric Handel

Artist(s)

Peter Whelan

Ensemble Marsyas

Il pastor fido, HWV 8a: Overture. VI. Allegro

$2.30

Aria in F Major, HWV 410

Composer(s)

George Frideric Handel

Artist(s)

Peter Whelan

Ensemble Marsyas

Aria in F Major, HWV 410

$2.30

Aria in F Major, HWV 411

Composer(s)

George Frideric Handel

Artist(s)

Peter Whelan

Ensemble Marsyas

Aria in F Major, HWV 411

$2.30

Apollo e Dafne, HWV 122: Recitativo. La terra e liberata!

Composer(s)

George Frideric Handel

Artist(s)

Peter Whelan

Callum Thorpe

Ensemble Marsyas

Apollo e Dafne, HWV 122: Recitativo. La terra e liberata!

$2.30

Apollo e Dafne, HWV 122: Aria. Pende il ben dell'universo

Composer(s)

George Frideric Handel

Artist(s)

Peter Whelan

Callum Thorpe

Ensemble Marsyas

Apollo e Dafne, HWV 122: Aria. Pende il ben dell'universo

$2.30

Apollo e Dafne, HWV 122: Recitativo. Ch'il superbetto Amore

Composer(s)

George Frideric Handel

Artist(s)

Peter Whelan

Callum Thorpe

Ensemble Marsyas

Apollo e Dafne, HWV 122: Recitativo. Ch'il superbetto Amore

$2.30

Apollo e Dafne, HWV 122: Aria. Spezza l'arco e getta l'armi

Composer(s)

George Frideric Handel

Artist(s)

Peter Whelan

Callum Thorpe

Ensemble Marsyas

Apollo e Dafne, HWV 122: Aria. Spezza l'arco e getta l'armi

$2.30

Apollo e Dafne, HWV 122: Aria. Felicissima quest'alma

Composer(s)

George Frideric Handel

Artist(s)

Peter Whelan

Mhairi Lawson

Ensemble Marsyas

Apollo e Dafne, HWV 122: Aria. Felicissima quest'alma

$2.30

Apollo e Dafne, HWV 122: Recitativo. Che voce! Che belta!

Composer(s)

George Frideric Handel

Artist(s)

Peter Whelan

Mhairi Lawson

Ensemble Marsyas

Apollo e Dafne, HWV 122: Recitativo. Che voce! Che belta!

$2.30

Apollo e Dafne, HWV 122: Aria. Ardi, adori, e preghi in vano

Composer(s)

George Frideric Handel

Artist(s)

Peter Whelan

Mhairi Lawson

Ensemble Marsyas

Apollo e Dafne, HWV 122: Aria. Ardi, adori, e preghi in vano

$2.30

Apollo e Dafne, HWV 122: Recitativo. Che crudel! Ch'importuno!

Composer(s)

George Frideric Handel

Artist(s)

Peter Whelan

Callum Thorpe, Mhairi Lawson

Ensemble Marsyas

Apollo e Dafne, HWV 122: Recitativo. Che crudel! Ch'importuno!

$2.30

Apollo e Dafne, HWV 122: Duetto. Una guerra ho dentro il seno

Composer(s)

George Frideric Handel

Artist(s)

Peter Whelan

Callum Thorpe, Mhairi Lawson

Ensemble Marsyas

Apollo e Dafne, HWV 122: Duetto. Una guerra ho dentro il seno

$2.30

Apollo e Dafne, HWV 122: Recitativo. Placati ai fin, o cara

Composer(s)

George Frideric Handel

Artist(s)

Peter Whelan

Callum Thorpe

Ensemble Marsyas

Apollo e Dafne, HWV 122: Recitativo. Placati ai fin, o cara

$2.30

Apollo e Dafne, HWV 122: Aria. Come rosa in su la spina

Composer(s)

George Frideric Handel

Artist(s)

Peter Whelan

Callum Thorpe

Ensemble Marsyas

Apollo e Dafne, HWV 122: Aria. Come rosa in su la spina

$2.30

Apollo e Dafne, HWV 122: Recitativo. Ah, ch'un Dio non dovrebbe

Composer(s)

George Frideric Handel

Artist(s)

Peter Whelan

Mhairi Lawson

Ensemble Marsyas

Apollo e Dafne, HWV 122: Recitativo. Ah, ch'un Dio non dovrebbe

$2.30

Apollo e Dafne, HWV 122: Aria. Come in ciel benigna stella

Composer(s)

George Frideric Handel

Artist(s)

Peter Whelan

Mhairi Lawson

Ensemble Marsyas

Apollo e Dafne, HWV 122: Aria. Come in ciel benigna stella

$2.30

Apollo e Dafne, HWV 122: Recitativo. Odi la mia ragion! Sorda son io!

Composer(s)

George Frideric Handel

Artist(s)

Peter Whelan

Callum Thorpe, Mhairi Lawson

Ensemble Marsyas

Apollo e Dafne, HWV 122: Recitativo. Odi la mia ragion! Sorda son io!

$2.30

Apollo e Dafne, HWV 122: Duetto. Deh! lascia addolcire quell'aspro rigor

Composer(s)

George Frideric Handel

Artist(s)

Peter Whelan

Callum Thorpe, Mhairi Lawson

Ensemble Marsyas

Apollo e Dafne, HWV 122: Duetto. Deh! lascia addolcire quell'aspro rigor

$2.30

Apollo e Dafne, HWV 122: Recitativo. Sempre t'adorero!

Composer(s)

George Frideric Handel

Artist(s)

Peter Whelan

Callum Thorpe, Mhairi Lawson

Ensemble Marsyas

Apollo e Dafne, HWV 122: Recitativo. Sempre t'adorero!

$2.30

Apollo e Dafne, HWV 122: Aria. Mie piante correte

Composer(s)

George Frideric Handel

Artist(s)

Peter Whelan

Callum Thorpe

Ensemble Marsyas

Apollo e Dafne, HWV 122: Aria. Mie piante correte

$2.30

Apollo e Dafne, HWV 122: Aria. Cara pianta, co' miei pianti

Composer(s)

George Frideric Handel

Artist(s)

Peter Whelan

Callum Thorpe

Ensemble Marsyas

Apollo e Dafne, HWV 122: Aria. Cara pianta, co' miei pianti

$2.30
Total running time: 69 minutes.
Album information

Having established a fine reputation as an instrumental ensemble with critically acclaimed recordings of music by Zelenka and Fasch, this is the first foray into vocal music for Ensemble Marsyas. Peter Whelan, directing from the harpsichord, makes his conducting debut.

Due to the original overture not surviving Ensemble Marsyas has substituted Handel's overture Il pastor fido; its pastoral nature is perfectly juxtaposed with the more dramatic cantata which follows. Il pastor fido was described by 18th-century music historian Charles Burney as "one of the most masterly and pleasing of the kind".

Apollo e Dafne is one of Handel's most ambitious cantatas giving an early indication of what was to be a brilliant operatic career in the next thirty years of his life. Joining Ensemble Marsyas for Apollo e Dafne are soprano Mhairi Lawson (Paul McCreesh's Gabrieli Consort) and bass Callum Thorpe (William Christie's Les Jardins de Voix).

Fans of Ensemble Marsyas' instrumental performances will also be pleased to see the inclusion of two recital pieces for wind ensemble, which gives the core members a chance to shine.
Related Artists
Reviews