Filters
Haydn: The London Sonatas
Haydn: The London Sonatas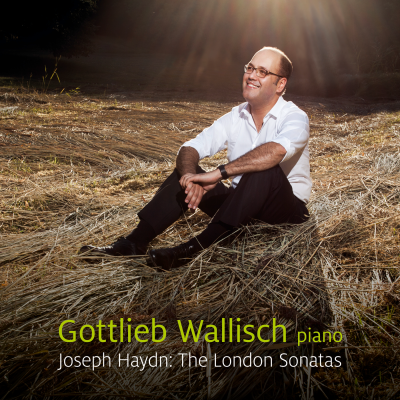 Inlay available for download
Booklet available for download
Sonata No. 60 in C major, Hob. XVI/50: I. Allegro

Artist(s)

Gottlieb Wallisch

Sonata No. 60 in C major, Hob. XVI/50: I. Allegro

$3.40

Sonata No. 60 in C major, Hob. XVI/50: II. Adagio

Artist(s)

Gottlieb Wallisch

Sonata No. 60 in C major, Hob. XVI/50: II. Adagio

$2.30

Sonata No. 60 in C major, Hob. XVI/50: III. Allegro molto

Artist(s)

Gottlieb Wallisch

Sonata No. 60 in C major, Hob. XVI/50: III. Allegro molto

$2.30

Sonata No. 61 in D major, Hob. XVI/51: I. Andante

Artist(s)

Gottlieb Wallisch

Sonata No. 61 in D major, Hob. XVI/51: I. Andante

$2.30

Sonata No. 61 in D major, Hob. XVI/51: II. Finale - Presto

Artist(s)

Gottlieb Wallisch

Sonata No. 61 in D major, Hob. XVI/51: II. Finale - Presto

$2.30

Sonata No. 62 in E-flat major, Hob. XVI/52: I. Allegro

Artist(s)

Gottlieb Wallisch

Sonata No. 62 in E-flat major, Hob. XVI/52: I. Allegro

$3.40

Sonata No. 62 in E-flat major, Hob. XVI/52: II. Adagio

Artist(s)

Gottlieb Wallisch

Sonata No. 62 in E-flat major, Hob. XVI/52: II. Adagio

$2.30

Sonata No. 62 in E-flat major, Hob. XVI/52: III. Finale - Presto

Artist(s)

Gottlieb Wallisch

Sonata No. 62 in E-flat major, Hob. XVI/52: III. Finale - Presto

$2.30

Variations in F minor, Hob. XVII/6 'Un piccolo divertimento'

Artist(s)

Gottlieb Wallisch

Variations in F minor, Hob. XVII/6 'Un piccolo divertimento'

$4.60

Sonata No. 59 in E-flat major, Hob. XVI/49: I. Allegro

Artist(s)

Gottlieb Wallisch

Sonata No. 59 in E-flat major, Hob. XVI/49: I. Allegro

$3.40

Sonata No. 59 in E-flat major, Hob. XVI/49: II. Adagio e cantabile

Artist(s)

Gottlieb Wallisch

Sonata No. 59 in E-flat major, Hob. XVI/49: II. Adagio e cantabile

$3.40

Sonata No. 59 in E-flat major, Hob. XVI/49: III. Finale - Tempo di Minuet

Artist(s)

Gottlieb Wallisch

Sonata No. 59 in E-flat major, Hob. XVI/49: III. Finale - Tempo di Minuet

$2.30
Total running time: 74 minutes.
Album information

Famed for his clarity of line and purity of tone, Gottlieb Wallisch moves from Mozart to his contemporary Haydn for his fourth recording with Linn.

Haydn's famous London Sonatas can be viewed as the distillation of the composer's entire sonata-writing experience; Gottlieb perfectly captures his characteristic humour, energy and spiritedness. Sonata No. 60 was written for an instrument of greater tonal range than the Viennese instruments of the day, with a wider palette of specified dynamic possibilities and pedal effects. With a striking two-movement format, asymmetrical phrases and unusual accents Sonata No. 61 was ahead of its time, breaking the limits of traditional sonata form. Often described as a symphony for the piano, Sonata No. 62 has frequently been praised as Haydn's 'opus summum' due to its large-scale form, diversity of expression and its virtuoso requirements.
Related Artists
Reviews