Filters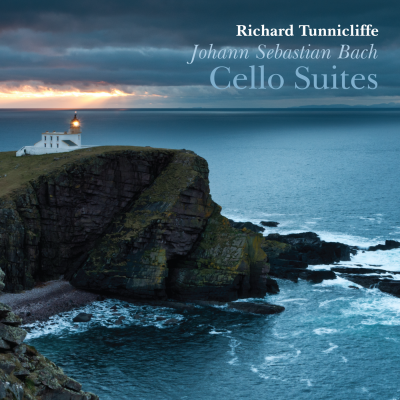 Inlay available for download
Booklet available for download
Suite No. 1 in G Major, BWV. 1007 - I. Prelude

Artist(s)

Richard Tunnicliffe - cello

Suite No. 1 in G Major, BWV. 1007 - I. Prelude

$2.30

Suite No. 1 in G Major, BWV. 1007 - II. Allemande

Artist(s)

Richard Tunnicliffe - cello

Suite No. 1 in G Major, BWV. 1007 - II. Allemande

$2.30

Suite No. 1 in G Major, BWV. 1007 - III. Courante

Artist(s)

Richard Tunnicliffe - cello

Suite No. 1 in G Major, BWV. 1007 - III. Courante

$2.30

Suite No. 1 in G Major, BWV. 1007 - IV. Sarabande

Artist(s)

Richard Tunnicliffe - cello

Suite No. 1 in G Major, BWV. 1007 - IV. Sarabande

$2.30

Suite No. 1 in G Major, BWV. 1007 - V. Menuet 1 & 2

Artist(s)

Richard Tunnicliffe - cello

Suite No. 1 in G Major, BWV. 1007 - V. Menuet 1 & 2

$2.30

Suite No. 1 in G Major, BWV. 1007 - VI. Gigue

Artist(s)

Richard Tunnicliffe - cello

Suite No. 1 in G Major, BWV. 1007 - VI. Gigue

$2.30

Suite No. 2 in D minor, BWV. 1008 - I. Prelude

Artist(s)

Richard Tunnicliffe - cello

Suite No. 2 in D minor, BWV. 1008 - I. Prelude

$2.30

Suite No. 2 in D minor, BWV. 1008 - II. Allemande

Artist(s)

Richard Tunnicliffe - cello

Suite No. 2 in D minor, BWV. 1008 - II. Allemande

$2.30

Suite No. 2 in D minor, BWV. 1008 - III. Courante

Artist(s)

Richard Tunnicliffe - cello

Suite No. 2 in D minor, BWV. 1008 - III. Courante

$2.30

Suite No. 2 in D minor, BWV. 1008 - IV. Sarabande

Artist(s)

Richard Tunnicliffe - cello

Suite No. 2 in D minor, BWV. 1008 - IV. Sarabande

$2.30

Suite No. 2 in D minor, BWV. 1008 - V. Menuet 1 & 2

Artist(s)

Richard Tunnicliffe - cello

Suite No. 2 in D minor, BWV. 1008 - V. Menuet 1 & 2

$2.30

Suite No. 2 in D minor, BWV. 1008 - VI. Gigue

Artist(s)

Richard Tunnicliffe - cello

Suite No. 2 in D minor, BWV. 1008 - VI. Gigue

$2.30

Suite No. 3 in C Major, BWV. 1009 - I. Prelude

Artist(s)

Richard Tunnicliffe - cello

Suite No. 3 in C Major, BWV. 1009 - I. Prelude

$2.30

Suite No. 3 in C Major, BWV. 1009 - II. Allemande

Artist(s)

Richard Tunnicliffe - cello

Suite No. 3 in C Major, BWV. 1009 - II. Allemande

$2.30

Suite No. 3 in C Major, BWV. 1009 - III. Courante

Artist(s)

Richard Tunnicliffe - cello

Suite No. 3 in C Major, BWV. 1009 - III. Courante

$2.30

Suite No. 3 in C Major, BWV. 1009 - IV. Sarabande

Artist(s)

Richard Tunnicliffe - cello

Suite No. 3 in C Major, BWV. 1009 - IV. Sarabande

$2.30

Suite No. 3 in C Major, BWV. 1009 - V. Bourree 1 & 2

Artist(s)

Richard Tunnicliffe - cello

Suite No. 3 in C Major, BWV. 1009 - V. Bourree 1 & 2

$2.30

Suite No. 3 in C Major, BWV. 1009 - VI. Gigue

Artist(s)

Richard Tunnicliffe - cello

Suite No. 3 in C Major, BWV. 1009 - VI. Gigue

$2.30

Suite No. 4 in E-flat Major, BWV. 1010 - I. Prelude

Artist(s)

Richard Tunnicliffe - cello

Suite No. 4 in E-flat Major, BWV. 1010 - I. Prelude

$2.30

Suite No. 4 in E-flat Major, BWV. 1010 - II. Allemande

Artist(s)

Richard Tunnicliffe - cello

Suite No. 4 in E-flat Major, BWV. 1010 - II. Allemande

$2.30

Suite No. 4 in E-flat Major, BWV. 1010 - III. Courante

Artist(s)

Richard Tunnicliffe - cello

Suite No. 4 in E-flat Major, BWV. 1010 - III. Courante

$2.30

Suite No. 4 in E-flat Major, BWV. 1010 - IV. Sarabande

Artist(s)

Richard Tunnicliffe - cello

Suite No. 4 in E-flat Major, BWV. 1010 - IV. Sarabande

$2.30

Suite No. 4 in E-flat Major, BWV. 1010 - V. Bouree 1 & 2

Artist(s)

Richard Tunnicliffe - cello

Suite No. 4 in E-flat Major, BWV. 1010 - V. Bouree 1 & 2

$2.30

Suite No. 4 in E-flat Major, BWV. 1010 - VI. Gigue

Artist(s)

Richard Tunnicliffe - cello

Suite No. 4 in E-flat Major, BWV. 1010 - VI. Gigue

$2.30

Suite No. 5 in C minor, BWV. 1011 - I. Prelude

Artist(s)

Richard Tunnicliffe - cello

Suite No. 5 in C minor, BWV. 1011 - I. Prelude

$2.30

Suite No. 5 in C minor, BWV. 1011 - II. Allemande

Artist(s)

Richard Tunnicliffe - cello

Suite No. 5 in C minor, BWV. 1011 - II. Allemande

$2.30

Suite No. 5 in C minor, BWV. 1011 - III. Courante

Artist(s)

Richard Tunnicliffe - cello

Suite No. 5 in C minor, BWV. 1011 - III. Courante

$2.30

Suite No. 5 in C minor, BWV. 1011 - IV. Sarabande

Artist(s)

Richard Tunnicliffe - cello

Suite No. 5 in C minor, BWV. 1011 - IV. Sarabande

$2.30

Suite No. 5 in C minor, BWV. 1011 - V. Gavotte 1 & 2

Artist(s)

Richard Tunnicliffe - cello

Suite No. 5 in C minor, BWV. 1011 - V. Gavotte 1 & 2

$2.30

Suite No. 5 in C minor, BWV. 1011 - VI. Gigue

Artist(s)

Richard Tunnicliffe - cello

Suite No. 5 in C minor, BWV. 1011 - VI. Gigue

$2.30

Suite No. 6 in D Major (for 5 string cello), BWV. 1012 - I. Prelude

Artist(s)

Richard Tunnicliffe - cello

Suite No. 6 in D Major (for 5 string cello), BWV. 1012 - I. Prelude

$2.30

Suite No. 6 in D Major (for 5 string cello), BWV. 1012 - II. Allemande

Artist(s)

Richard Tunnicliffe - cello

Suite No. 6 in D Major (for 5 string cello), BWV. 1012 - II. Allemande

$2.30

Suite No. 6 in D Major (for 5 string cello), BWV. 1012 - III. Courante

Artist(s)

Richard Tunnicliffe - cello

Suite No. 6 in D Major (for 5 string cello), BWV. 1012 - III. Courante

$2.30

Suite No. 6 in D Major (for 5 string cello), BWV. 1012 - IV. Sarabande

Artist(s)

Richard Tunnicliffe - cello

Suite No. 6 in D Major (for 5 string cello), BWV. 1012 - IV. Sarabande

$2.30

Suite No. 6 in D Major (for 5 string cello), BWV. 1012 - V. Gavotte 1 & 2

Artist(s)

Richard Tunnicliffe - cello

Suite No. 6 in D Major (for 5 string cello), BWV. 1012 - V. Gavotte 1 & 2

$2.30

Suite No. 6 in D Major (for 5 string cello), BWV. 1012 - VI. Gigue

Artist(s)

Richard Tunnicliffe - cello

Suite No. 6 in D Major (for 5 string cello), BWV. 1012 - VI. Gigue

$2.30
Total running time: 137 minutes.
Album information

Experience, virtuosity and individuality are all required when tackling J.S. Bach's popular Cello Suites; Richard Tunnicliffe brings a lifetime of study to his debut solo recording.

Performing Bach's iconic suites has become a rite of passage for many cellists, but Tunnicliffe's extensive experience and virtuosity allowed him to create a recording that highlights the distinct personality and individuality of each movement. His performances of the six works have been acclaimed in Europe and Australia as well as at numerous venues in Great Britain, including Wigmore Hall and the Purcell Room in London.

This recording was named in The Independent as one of the 'Best Classical Albums of 2012'.
Related Artists
Reviews