Filters
J.S. Bach: Das wohltemperierte Klavier
J.S. Bach: Das wohltemperierte Klavier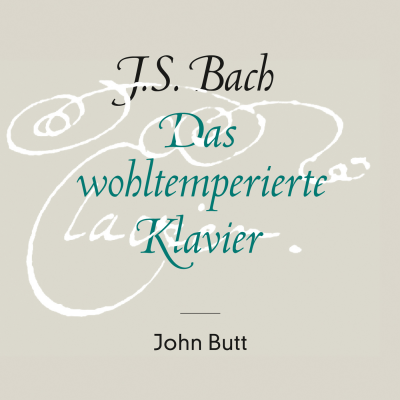 Inlay available for download
Booklet available for download
The Well-Tempered Clavier Book I: Prelude No. 1 in C Major, BWV 846

Artist(s)

John Butt harpsichord

The Well-Tempered Clavier Book I: Prelude No. 1 in C Major, BWV 846

$2.30

The Well-Tempered Clavier Book I: Fugue No. 1 in C Major, BWV 846

Artist(s)

John Butt harpsichord

The Well-Tempered Clavier Book I: Fugue No. 1 in C Major, BWV 846

$2.30

The Well-Tempered Clavier Book I: Prelude No. 2 in C Minor, BWV 847

Artist(s)

John Butt harpsichord

The Well-Tempered Clavier Book I: Prelude No. 2 in C Minor, BWV 847

$2.30

The Well-Tempered Clavier Book I: Fugue No. 2 in C Minor, BWV 847

Artist(s)

John Butt harpsichord

The Well-Tempered Clavier Book I: Fugue No. 2 in C Minor, BWV 847

$2.30

The Well-Tempered Clavier Book I: Prelude No. 3 in C sharp Major, BWV 848

Artist(s)

John Butt harpsichord

The Well-Tempered Clavier Book I: Prelude No. 3 in C sharp Major, BWV 848

$2.30

The Well-Tempered Clavier Book I: Fugue No. 3 in C sharp Major, BWV 848

Artist(s)

John Butt harpsichord

The Well-Tempered Clavier Book I: Fugue No. 3 in C sharp Major, BWV 848

$2.30

The Well-Tempered Clavier Book I: Prelude No. 4 in C sharp Minor, BWV 849

Artist(s)

John Butt harpsichord

The Well-Tempered Clavier Book I: Prelude No. 4 in C sharp Minor, BWV 849

$2.30

The Well-Tempered Clavier Book I: Fugue No. 4 in C sharp Minor, BWV 849

Artist(s)

John Butt harpsichord

The Well-Tempered Clavier Book I: Fugue No. 4 in C sharp Minor, BWV 849

$2.30

The Well-Tempered Clavier Book I: Prelude No. 5 in D Major, BWV 850

Artist(s)

John Butt harpsichord

The Well-Tempered Clavier Book I: Prelude No. 5 in D Major, BWV 850

$2.30

The Well-Tempered Clavier Book I: Fugue No. 5 in D Major, BWV 850

Artist(s)

John Butt harpsichord

The Well-Tempered Clavier Book I: Fugue No. 5 in D Major, BWV 850

$2.30

The Well-Tempered Clavier Book I: Prelude No. 6 in D Minor, BWV 851

Artist(s)

John Butt harpsichord

The Well-Tempered Clavier Book I: Prelude No. 6 in D Minor, BWV 851

$2.30

The Well-Tempered Clavier Book I: Fugue No. 6 in D Minor, BWV 851

Artist(s)

John Butt harpsichord

The Well-Tempered Clavier Book I: Fugue No. 6 in D Minor, BWV 851

$2.30

The Well-Tempered Clavier Book I: Prelude No. 7 in E flat Major, BWV 852

Artist(s)

John Butt harpsichord

The Well-Tempered Clavier Book I: Prelude No. 7 in E flat Major, BWV 852

$2.30

The Well-Tempered Clavier Book I: Fugue No. 7 in E flat Major, BWV 852

Artist(s)

John Butt harpsichord

The Well-Tempered Clavier Book I: Fugue No. 7 in E flat Major, BWV 852

$2.30

The Well-Tempered Clavier Book I: Prelude No. 8 in E flat Minor, BWV 853

Artist(s)

John Butt harpsichord

The Well-Tempered Clavier Book I: Prelude No. 8 in E flat Minor, BWV 853

$2.30

The Well-Tempered Clavier Book I: Fugue No. 8 in D sharp Minor, BWV 853

Artist(s)

John Butt harpsichord

The Well-Tempered Clavier Book I: Fugue No. 8 in D sharp Minor, BWV 853

$2.30

The Well-Tempered Clavier Book I: Prelude No. 9 in E Major, BWV 854

Artist(s)

John Butt harpsichord

The Well-Tempered Clavier Book I: Prelude No. 9 in E Major, BWV 854

$2.30

The Well-Tempered Clavier Book I: Fugue No. 9 in E Major, BWV 854

Artist(s)

John Butt harpsichord

The Well-Tempered Clavier Book I: Fugue No. 9 in E Major, BWV 854

$2.30

The Well-Tempered Clavier Book I: Prelude No. 10 in E Minor, BWV 855

Artist(s)

John Butt harpsichord

The Well-Tempered Clavier Book I: Prelude No. 10 in E Minor, BWV 855

$2.30

The Well-Tempered Clavier Book I: Fugue No. 10 in E Minor, BWV 855

Artist(s)

John Butt harpsichord

The Well-Tempered Clavier Book I: Fugue No. 10 in E Minor, BWV 855

$2.30

The Well-Tempered Clavier Book I: Prelude No. 11 in F Major, BWV 856

Artist(s)

John Butt harpsichord

The Well-Tempered Clavier Book I: Prelude No. 11 in F Major, BWV 856

$2.30

The Well-Tempered Clavier Book I: Fugue No. 11 in F Major, BWV 856

Artist(s)

John Butt harpsichord

The Well-Tempered Clavier Book I: Fugue No. 11 in F Major, BWV 856

$2.30

The Well-Tempered Clavier Book I: Prelude No. 12 in F Minor, BWV 857

Artist(s)

John Butt harpsichord

The Well-Tempered Clavier Book I: Prelude No. 12 in F Minor, BWV 857

$2.30

The Well-Tempered Clavier Book I: Fugue No. 12 in F Minor, BWV 857

Artist(s)

John Butt harpsichord

The Well-Tempered Clavier Book I: Fugue No. 12 in F Minor, BWV 857

$2.30

The Well-Tempered Clavier Book I: Prelude No. 13 in F sharp Major, BWV 858

Artist(s)

John Butt harpsichord

The Well-Tempered Clavier Book I: Prelude No. 13 in F sharp Major, BWV 858

$2.30

The Well-Tempered Clavier Book I: Fugue No. 13 in F sharp Major, BWV 858

Artist(s)

John Butt harpsichord

The Well-Tempered Clavier Book I: Fugue No. 13 in F sharp Major, BWV 858

$2.30

The Well-Tempered Clavier Book I: Prelude No. 14 in F sharp Minor, BWV 859

Artist(s)

John Butt harpsichord

The Well-Tempered Clavier Book I: Prelude No. 14 in F sharp Minor, BWV 859

$2.30

The Well-Tempered Clavier Book I: Fugue No. 14 in F sharp Minor, BWV 859

Artist(s)

John Butt harpsichord

The Well-Tempered Clavier Book I: Fugue No. 14 in F sharp Minor, BWV 859

$2.30

The Well-Tempered Clavier Book I: Prelude No. 15 in G Major, BWV 860

Artist(s)

John Butt harpsichord

The Well-Tempered Clavier Book I: Prelude No. 15 in G Major, BWV 860

$2.30

The Well-Tempered Clavier Book I: Fugue No. 15 in G Major, BWV 860

Artist(s)

John Butt harpsichord

The Well-Tempered Clavier Book I: Fugue No. 15 in G Major, BWV 860

$2.30

The Well-Tempered Clavier Book I: Prelude No. 16 in G Minor, BWV 861

Artist(s)

John Butt harpsichord

The Well-Tempered Clavier Book I: Prelude No. 16 in G Minor, BWV 861

$2.30

The Well-Tempered Clavier Book I: Fugue No. 16 in G Minor, BWV 861

Artist(s)

John Butt harpsichord

The Well-Tempered Clavier Book I: Fugue No. 16 in G Minor, BWV 861

$2.30

The Well-Tempered Clavier Book I: Prelude No. 17 in A flat Major, BWV 862

Artist(s)

John Butt harpsichord

The Well-Tempered Clavier Book I: Prelude No. 17 in A flat Major, BWV 862

$2.30

The Well-Tempered Clavier Book I: Fugue No. 17 in A flat Major, BWV 862

Artist(s)

John Butt harpsichord

The Well-Tempered Clavier Book I: Fugue No. 17 in A flat Major, BWV 862

$2.30

The Well-Tempered Clavier Book I: Prelude No. 18 in G sharp Minor, BWV 863

Artist(s)

John Butt harpsichord

The Well-Tempered Clavier Book I: Prelude No. 18 in G sharp Minor, BWV 863

$2.30

The Well-Tempered Clavier Book I: Fugue No. 18 in G sharp Minor, BWV 863

Artist(s)

John Butt harpsichord

The Well-Tempered Clavier Book I: Fugue No. 18 in G sharp Minor, BWV 863

$2.30

The Well-Tempered Clavier Book I: Prelude No. 19 in A Major, BWV 864

Artist(s)

John Butt harpsichord

The Well-Tempered Clavier Book I: Prelude No. 19 in A Major, BWV 864

$2.30

The Well-Tempered Clavier Book I: Fugue No. 19 in A Major, BWV 864

Artist(s)

John Butt harpsichord

The Well-Tempered Clavier Book I: Fugue No. 19 in A Major, BWV 864

$2.30

The Well-Tempered Clavier Book I: Prelude No. 20 in A Minor, BWV 865

Artist(s)

John Butt harpsichord

The Well-Tempered Clavier Book I: Prelude No. 20 in A Minor, BWV 865

$2.30

The Well-Tempered Clavier Book I: Fugue No. 20 in A Minor, BWV 865

Artist(s)

John Butt harpsichord

The Well-Tempered Clavier Book I: Fugue No. 20 in A Minor, BWV 865

$2.30

The Well-Tempered Clavier Book I: Prelude No. 21 in B flat Major, BWV 866

Artist(s)

John Butt harpsichord

The Well-Tempered Clavier Book I: Prelude No. 21 in B flat Major, BWV 866

$2.30

The Well-Tempered Clavier Book I: Fugue No. 21 in B flat Major, BWV 866

Artist(s)

John Butt harpsichord

The Well-Tempered Clavier Book I: Fugue No. 21 in B flat Major, BWV 866

$2.30

The Well-Tempered Clavier Book I: Prelude No. 22 in B flat Minor, BWV 867

Artist(s)

John Butt harpsichord

The Well-Tempered Clavier Book I: Prelude No. 22 in B flat Minor, BWV 867

$2.30

The Well-Tempered Clavier Book I: Fugue No. 22 in B flat Minor, BWV 867

Artist(s)

John Butt harpsichord

The Well-Tempered Clavier Book I: Fugue No. 22 in B flat Minor, BWV 867

$2.30

The Well-Tempered Clavier Book I: Prelude No. 23 in B Major, BWV 868

Artist(s)

John Butt harpsichord

The Well-Tempered Clavier Book I: Prelude No. 23 in B Major, BWV 868

$2.30

The Well-Tempered Clavier Book I: Fugue No. 23 in B Major, BWV 868

Artist(s)

John Butt harpsichord

The Well-Tempered Clavier Book I: Fugue No. 23 in B Major, BWV 868

$2.30

The Well-Tempered Clavier Book I: Prelude No. 24 in B Minor, BWV 869

Artist(s)

John Butt harpsichord

The Well-Tempered Clavier Book I: Prelude No. 24 in B Minor, BWV 869

$2.30

The Well-Tempered Clavier Book I: Fugue No. 24 in B Minor, BWV 869

Artist(s)

John Butt harpsichord

The Well-Tempered Clavier Book I: Fugue No. 24 in B Minor, BWV 869

$2.30

The Well-Tempered Clavier Book II: Prelude No. 1 in C Major, BWV 870

Artist(s)

John Butt harpsichord

The Well-Tempered Clavier Book II: Prelude No. 1 in C Major, BWV 870

$2.30

The Well-Tempered Clavier Book II: Fugue No. 1 in C Major, BWV 870

Artist(s)

John Butt harpsichord

The Well-Tempered Clavier Book II: Fugue No. 1 in C Major, BWV 870

$2.30

The Well-Tempered Clavier Book II: Prelude No. 2 in C Minor, BWV 871

Artist(s)

John Butt harpsichord

The Well-Tempered Clavier Book II: Prelude No. 2 in C Minor, BWV 871

$2.30

The Well-Tempered Clavier Book II: Fugue No. 2 in C Minor, BWV 871

Artist(s)

John Butt harpsichord

The Well-Tempered Clavier Book II: Fugue No. 2 in C Minor, BWV 871

$2.30

The Well-Tempered Clavier Book II: Prelude No. 3 in C sharp Major, BWV 872

Artist(s)

John Butt harpsichord

The Well-Tempered Clavier Book II: Prelude No. 3 in C sharp Major, BWV 872

$2.30

The Well-Tempered Clavier Book II: Fugue No. 3 in C sharp Major, BWV 872

Artist(s)

John Butt harpsichord

The Well-Tempered Clavier Book II: Fugue No. 3 in C sharp Major, BWV 872

$2.30

The Well-Tempered Clavier Book II: Prelude No. 4 in C sharp Minor, BWV 873

Artist(s)

John Butt harpsichord

The Well-Tempered Clavier Book II: Prelude No. 4 in C sharp Minor, BWV 873

$2.30

The Well-Tempered Clavier Book II: Fugue No. 4 in C sharp Minor, BWV 873

Artist(s)

John Butt harpsichord

The Well-Tempered Clavier Book II: Fugue No. 4 in C sharp Minor, BWV 873

$2.30

The Well-Tempered Clavier Book II: Prelude No. 5 in D Major, BWV 874

Artist(s)

John Butt harpsichord

The Well-Tempered Clavier Book II: Prelude No. 5 in D Major, BWV 874

$2.30

The Well-Tempered Clavier Book II: Fugue No. 5 in D Major, BWV 874

Artist(s)

John Butt harpsichord

The Well-Tempered Clavier Book II: Fugue No. 5 in D Major, BWV 874

$2.30

The Well-Tempered Clavier Book II: Prelude No. 6 in D Minor, BWV 875

Artist(s)

John Butt harpsichord

The Well-Tempered Clavier Book II: Prelude No. 6 in D Minor, BWV 875

$2.30

The Well-Tempered Clavier Book II: Fugue No. 6 in D Minor, BWV 875

Artist(s)

John Butt harpsichord

The Well-Tempered Clavier Book II: Fugue No. 6 in D Minor, BWV 875

$2.30

The Well-Tempered Clavier Book II: Prelude No. 7 in E flat Major, BWV 876

Artist(s)

John Butt harpsichord

The Well-Tempered Clavier Book II: Prelude No. 7 in E flat Major, BWV 876

$2.30

The Well-Tempered Clavier Book II: Fugue No. 7 in E flat Major, BWV 876

Artist(s)

John Butt harpsichord

The Well-Tempered Clavier Book II: Fugue No. 7 in E flat Major, BWV 876

$2.30

The Well-Tempered Clavier Book II: Prelude No. 8 in D sharp Minor, BWV 877

Artist(s)

John Butt harpsichord

The Well-Tempered Clavier Book II: Prelude No. 8 in D sharp Minor, BWV 877

$2.30

The Well-Tempered Clavier Book II: Fugue No. 8 in D sharp Minor, BWV 877

Artist(s)

John Butt harpsichord

The Well-Tempered Clavier Book II: Fugue No. 8 in D sharp Minor, BWV 877

$2.30

The Well-Tempered Clavier Book II: Prelude No. 9 in E Major, BWV 878

Artist(s)

John Butt harpsichord

The Well-Tempered Clavier Book II: Prelude No. 9 in E Major, BWV 878

$2.30

The Well-Tempered Clavier Book II: Fugue No. 9 in E Major, BWV 878

Artist(s)

John Butt harpsichord

The Well-Tempered Clavier Book II: Fugue No. 9 in E Major, BWV 878

$2.30

The Well-Tempered Clavier Book II: Prelude No. 10 in E Minor, BWV 879

Artist(s)

John Butt harpsichord

The Well-Tempered Clavier Book II: Prelude No. 10 in E Minor, BWV 879

$2.30

The Well-Tempered Clavier Book II: Fugue No. 10 in E Minor, BWV 879

Artist(s)

John Butt harpsichord

The Well-Tempered Clavier Book II: Fugue No. 10 in E Minor, BWV 879

$2.30

The Well-Tempered Clavier Book II: Prelude No. 11 in F Major, BWV 880

Artist(s)

John Butt harpsichord

The Well-Tempered Clavier Book II: Prelude No. 11 in F Major, BWV 880

$2.30

The Well-Tempered Clavier Book II: Fugue No. 11 in F Major, BWV 880

Artist(s)

John Butt harpsichord

The Well-Tempered Clavier Book II: Fugue No. 11 in F Major, BWV 880

$2.30

The Well-Tempered Clavier Book II: Prelude No. 12 in F Minor, BWV 881

Artist(s)

John Butt harpsichord

The Well-Tempered Clavier Book II: Prelude No. 12 in F Minor, BWV 881

$2.30

The Well-Tempered Clavier Book II: Fugue No. 12 in F Minor, BWV 881

Artist(s)

John Butt harpsichord

The Well-Tempered Clavier Book II: Fugue No. 12 in F Minor, BWV 881

$2.30

The Well-Tempered Clavier Book II: Prelude No. 13 in F sharp Major, BWV 882

Artist(s)

John Butt harpsichord

The Well-Tempered Clavier Book II: Prelude No. 13 in F sharp Major, BWV 882

$2.30

The Well-Tempered Clavier Book II: Fugue No. 13 in F sharp Major, BWV 882

Artist(s)

John Butt harpsichord

The Well-Tempered Clavier Book II: Fugue No. 13 in F sharp Major, BWV 882

$2.30

The Well-Tempered Clavier Book II: Prelude No. 14 in F sharp Minor, BWV 883

Artist(s)

John Butt harpsichord

The Well-Tempered Clavier Book II: Prelude No. 14 in F sharp Minor, BWV 883

$2.30

The Well-Tempered Clavier Book II: Fugue No. 14 in F sharp Minor, BWV 883

Artist(s)

John Butt harpsichord

The Well-Tempered Clavier Book II: Fugue No. 14 in F sharp Minor, BWV 883

$2.30

The Well-Tempered Clavier Book II: Prelude No. 15 in G Major, BWV 884

Artist(s)

John Butt harpsichord

The Well-Tempered Clavier Book II: Prelude No. 15 in G Major, BWV 884

$2.30

The Well-Tempered Clavier Book II: Fugue No. 15 in G Major, BWV 884

Artist(s)

John Butt harpsichord

The Well-Tempered Clavier Book II: Fugue No. 15 in G Major, BWV 884

$2.30

The Well-Tempered Clavier Book II: Prelude No. 16 in G Minor, BWV 885

Artist(s)

John Butt harpsichord

The Well-Tempered Clavier Book II: Prelude No. 16 in G Minor, BWV 885

$2.30

The Well-Tempered Clavier Book II: Fugue No. 16 in G Minor, BWV 885

Artist(s)

John Butt harpsichord

The Well-Tempered Clavier Book II: Fugue No. 16 in G Minor, BWV 885

$2.30

The Well-Tempered Clavier Book II: Prelude No. 17 in A flat Major, BWV 886

Artist(s)

John Butt harpsichord

The Well-Tempered Clavier Book II: Prelude No. 17 in A flat Major, BWV 886

$2.30

The Well-Tempered Clavier Book II: Fugue No. 17 in A flat Major, BWV 886

Artist(s)

John Butt harpsichord

The Well-Tempered Clavier Book II: Fugue No. 17 in A flat Major, BWV 886

$2.30

The Well-Tempered Clavier Book II: Prelude No. 18 in G sharp Minor, BWV 887

Artist(s)

John Butt harpsichord

The Well-Tempered Clavier Book II: Prelude No. 18 in G sharp Minor, BWV 887

$2.30

The Well-Tempered Clavier Book II: Fugue No. 18 in G sharp Minor, BWV 887

Artist(s)

John Butt harpsichord

The Well-Tempered Clavier Book II: Fugue No. 18 in G sharp Minor, BWV 887

$2.30

The Well-Tempered Clavier Book II: Prelude No. 19 in A Major, BWV 888

Artist(s)

John Butt harpsichord

The Well-Tempered Clavier Book II: Prelude No. 19 in A Major, BWV 888

$2.30

The Well-Tempered Clavier Book II: Fugue No. 19 in A Major, BWV 888

Artist(s)

John Butt harpsichord

The Well-Tempered Clavier Book II: Fugue No. 19 in A Major, BWV 888

$2.30

The Well-Tempered Clavier Book II: Prelude No. 20 in A Minor, BWV 889

Artist(s)

John Butt harpsichord

The Well-Tempered Clavier Book II: Prelude No. 20 in A Minor, BWV 889

$2.30

The Well-Tempered Clavier Book II: Fugue No. 20 in A Minor, BWV 889

Artist(s)

John Butt harpsichord

The Well-Tempered Clavier Book II: Fugue No. 20 in A Minor, BWV 889

$2.30

The Well-Tempered Clavier Book II: Prelude No. 21 in B flat Major, BWV 890

Artist(s)

John Butt harpsichord

The Well-Tempered Clavier Book II: Prelude No. 21 in B flat Major, BWV 890

$2.30

The Well-Tempered Clavier Book II: Fugue No. 21 in B flat Major, BWV 890

Artist(s)

John Butt harpsichord

The Well-Tempered Clavier Book II: Fugue No. 21 in B flat Major, BWV 890

$2.30

The Well-Tempered Clavier Book II: Prelude No. 22 in B flat Minor, BWV 891

Artist(s)

John Butt harpsichord

The Well-Tempered Clavier Book II: Prelude No. 22 in B flat Minor, BWV 891

$2.30

The Well-Tempered Clavier Book II: Fugue No. 22 in B flat Minor, BWV 891

Artist(s)

John Butt harpsichord

The Well-Tempered Clavier Book II: Fugue No. 22 in B flat Minor, BWV 891

$2.30

The Well-Tempered Clavier Book II: Prelude No. 23 in B Major, BWV 892

Artist(s)

John Butt harpsichord

The Well-Tempered Clavier Book II: Prelude No. 23 in B Major, BWV 892

$2.30

The Well-Tempered Clavier Book II: Fugue No. 23 in B Major, BWV 892

Artist(s)

John Butt harpsichord

The Well-Tempered Clavier Book II: Fugue No. 23 in B Major, BWV 892

$2.30

The Well-Tempered Clavier Book II: Prelude No. 24 in B Minor, BWV 893

Artist(s)

John Butt harpsichord

The Well-Tempered Clavier Book II: Prelude No. 24 in B Minor, BWV 893

$2.30

The Well-Tempered Clavier Book II: Fugue No. 24 in B Minor, BWV 893

Artist(s)

John Butt harpsichord

The Well-Tempered Clavier Book II: Fugue No. 24 in B Minor, BWV 893

$2.30
Total running time: 212 minutes.


Album information

Prize-winning Bach specialist John Butt performs J.S. Bach's famous Das wohltemperierte Klavier for his debut solo recording on Linn.

Dunedin's first instrumental release, Six Brandenburg Concertos, saw John Butt's harpsichord solos singled out for their virtuosity and technical skill. His performance of Das wohltemperierte Klavier benefits from the highly insightful historical knowledge that has shaped his hugely successful work with Dunedin Consort.

The recording explores two aspects of Bach's collection: firstly John bases his performance on recent editions so he can present the latest possible stage of Bach's thoughts for each book; secondly John takes a unique approach to tempo and tempo relationships, which he explains fully in his comprehensive booklet note, an extended version of which is free to download here.
Related Artists
Reviews