Filters
J.S. Bach: Harpsichord Concertos
J.S. Bach: Harpsichord Concertos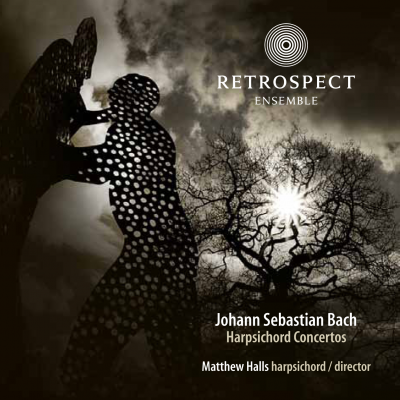 Inlay available for download
Booklet available for download
Concerto VI in F Major, BWV 1057 - I. Allegro

Concerto VI in F Major, BWV 1057 - I. Allegro

$3.40

Concerto VI in F Major, BWV 1057 - II. Andante

Concerto VI in F Major, BWV 1057 - II. Andante

$2.30

Concerto VI in F Major, BWV 1057 - III. Allegro assai

Concerto VI in F Major, BWV 1057 - III. Allegro assai

$2.30

Concerto in G minor, BWV 1058 - I. Allegro

Concerto in G minor, BWV 1058 - I. Allegro

$2.30

Concerto in G minor, BWV 1058 - II. Andante

Concerto in G minor, BWV 1058 - II. Andante

$2.30

Concerto in G minor, BWV 1058 - III. Allegro assai

Concerto in G minor, BWV 1058 - III. Allegro assai

$2.30

Concerto I in D minor, BWV 1052 - I. Allegro

Concerto I in D minor, BWV 1052 - I. Allegro

$3.40

Concerto I in D minor, BWV 1052 - II. Adagio

Concerto I in D minor, BWV 1052 - II. Adagio

$2.30

Concerto I in D minor, BWV 1052 - III. Allegro

Concerto I in D minor, BWV 1052 - III. Allegro

$3.40

Concerto IV in A Major, BWV 1055 - I. Allegro

Concerto IV in A Major, BWV 1055 - I. Allegro

$2.30

Concerto IV in A Major, BWV 1055 - II. Larghetto

Concerto IV in A Major, BWV 1055 - II. Larghetto

$2.30

Concerto IV in A Major, BWV 1055 - III. Allegro ma non tanto

Concerto IV in A Major, BWV 1055 - III. Allegro ma non tanto

$2.30
Total running time: 63 minutes.

Album information

Retrospect continue their highly acclaimed series of recordings with this current offering: J. S. Bach Harpsichord Concertos. Matthew Halls directs from the harpsichord in this elegantly virtuosic Bach performance. Revel in this fascinating recording - and even try to identify the 'Bach re-worked' passages...

Retrospect Ensemble returns with Bach's Harpsichord Concertos. Director Matthew Halls takes on the role of soloist, having proved both his keyboard virtuosity and affinity with Bach's harpsichord music in his debut solo recording, J.S. Bach: Goldberg Variations, which IRR named 'Outstanding'.

Bach's harpsichord concertos are full of dazzling virtuosic passages and incredible solo cadenzas; they showcase his natural flair for contrapuntal and chromatic colour and feature re-worked old favourites.

This recording was named 'Disc of the Month' by BBC Music Magazine, 'Disc of the Week' by BBC Radio 3 'Record Review and 'One of the Best Classical Albums of 2012' by AllMusic.com.
Related Artists
Reviews