Filters
J.S. Bach: Goldberg Variations
J.S. Bach: Goldberg Variations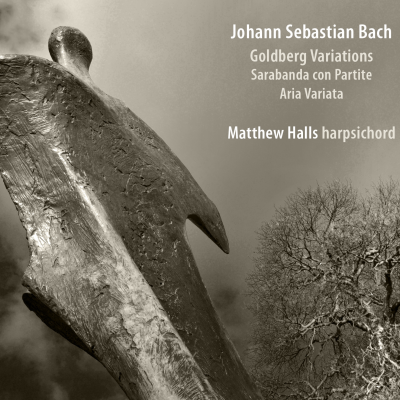 Inlay available for download
Booklet available for download
Sarabanda con Partite BWV 990 - Sarabanda - Theme

Sarabanda con Partite BWV 990 - Sarabanda - Theme

$2.30

Sarabanda con Partite BWV 990 - Partita One

Sarabanda con Partite BWV 990 - Partita One

$2.30

Sarabanda con Partite BWV 990 - Partita Two

Sarabanda con Partite BWV 990 - Partita Two

$2.30

Sarabanda con Partite BWV 990 - Partita Three

Sarabanda con Partite BWV 990 - Partita Three

$2.30

Sarabanda con Partite BWV 990 - Partita Four

Sarabanda con Partite BWV 990 - Partita Four

$2.30

Sarabanda con Partite BWV 990 - Partita Five

Sarabanda con Partite BWV 990 - Partita Five

$2.30

Sarabanda con Partite BWV 990 - Partita Six

Sarabanda con Partite BWV 990 - Partita Six

$2.30

Sarabanda con Partite BWV 990 - Partita Seven

Sarabanda con Partite BWV 990 - Partita Seven

$2.30

Sarabanda con Partite BWV 990 - Partita Eight

Sarabanda con Partite BWV 990 - Partita Eight

$2.30

Sarabanda con Partite BWV 990 - Partita Nine

Sarabanda con Partite BWV 990 - Partita Nine

$2.30

Sarabanda con Partite BWV 990 - Partita Ten

Sarabanda con Partite BWV 990 - Partita Ten

$2.30

Sarabanda con Partite BWV 990 - Partita Eleven

Sarabanda con Partite BWV 990 - Partita Eleven

$2.30

Sarabanda con Partite BWV 990 - Partita Twelve: Allemanda

Sarabanda con Partite BWV 990 - Partita Twelve: Allemanda

$2.30

Sarabanda con Partite BWV 990 - Partita Thirteen: Courante

Sarabanda con Partite BWV 990 - Partita Thirteen: Courante

$2.30

Sarabanda con Partite BWV 990 - Partita Fourteen: Aria Variata

Sarabanda con Partite BWV 990 - Partita Fourteen: Aria Variata

$2.30

Sarabanda con Partite BWV 990 - Partita Ultima: Giguetta

Sarabanda con Partite BWV 990 - Partita Ultima: Giguetta

$2.30

The Goldberg Variations BWV 988 - Aria

The Goldberg Variations BWV 988 - Aria

$2.30

The Goldberg Variations BWV 988 - Variatio 1. a 1 Clav

The Goldberg Variations BWV 988 - Variatio 1. a 1 Clav

$2.30

The Goldberg Variations BWV 988 - Variatio 2. a 1 Clav.

The Goldberg Variations BWV 988 - Variatio 2. a 1 Clav.

$2.30

The Goldberg Variations BWV 988 - Variatio 3. Canone all'Unisuono.a 1 Clav.

The Goldberg Variations BWV 988 - Variatio 3. Canone all'Unisuono.a 1 Clav.

$2.30

The Goldberg Variations BWV 988 - Variatio 4. a 1 Clav.

The Goldberg Variations BWV 988 - Variatio 4. a 1 Clav.

$2.30

The Goldberg Variations BWV 988 - Variatio 5. a 1 ô vero 2 Clav.

The Goldberg Variations BWV 988 - Variatio 5. a 1 ô vero 2 Clav.

$2.30

The Goldberg Variations BWV 988 - Variatio 6. Canone alla Secunda.a 1 Clav.

The Goldberg Variations BWV 988 - Variatio 6. Canone alla Secunda.a 1 Clav.

$2.30

The Goldberg Variations BWV 988 - Variatio 7. a 1 ô vero 2 Clav. Al tempo di Giga

The Goldberg Variations BWV 988 - Variatio 7. a 1 ô vero 2 Clav. Al tempo di Giga

$2.30

The Goldberg Variations BWV 988 - Variatio 8. a 2 Clav

The Goldberg Variations BWV 988 - Variatio 8. a 2 Clav

$2.30

The Goldberg Variations BWV 988 - Variatio 9. Canone alla Terza. a 1 Clav.

The Goldberg Variations BWV 988 - Variatio 9. Canone alla Terza. a 1 Clav.

$2.30

The Goldberg Variations BWV 988 - Variatio 10. Fugetta. a 1 Clav.

The Goldberg Variations BWV 988 - Variatio 10. Fugetta. a 1 Clav.

$2.30

The Goldberg Variations BWV 988 - Variatio 11. a 2 Clav.

The Goldberg Variations BWV 988 - Variatio 11. a 2 Clav.

$2.30

The Goldberg Variations BWV 988 - Variatio 12. Canone alla Quarta. a 1 Clav.

The Goldberg Variations BWV 988 - Variatio 12. Canone alla Quarta. a 1 Clav.

$2.30

The Goldberg Variations BWV 988 - Variatio 13. a 2 Clav.

The Goldberg Variations BWV 988 - Variatio 13. a 2 Clav.

$2.30

The Goldberg Variations BWV 988 - Variatio 14. a 2 Clav.

The Goldberg Variations BWV 988 - Variatio 14. a 2 Clav.

$2.30

The Goldberg Variations BWV 988 - Variatio 15. Canone alla Quinta. a 1 Clav.

The Goldberg Variations BWV 988 - Variatio 15. Canone alla Quinta. a 1 Clav.

$2.30

The Goldberg Variations BWV 988 - Variatio 16. Ouverture. a 1 Clav.

The Goldberg Variations BWV 988 - Variatio 16. Ouverture. a 1 Clav.

$2.30

The Goldberg Variations BWV 988 - Variatio 17. a 2 Clav.

The Goldberg Variations BWV 988 - Variatio 17. a 2 Clav.

$2.30

The Goldberg Variations BWV 988 - Variatio 18. Canone alla Sexta. a 1 Clav.

The Goldberg Variations BWV 988 - Variatio 18. Canone alla Sexta. a 1 Clav.

$2.30

The Goldberg Variations BWV 988 - Variatio 19. a 1 Clav.

The Goldberg Variations BWV 988 - Variatio 19. a 1 Clav.

$2.30

The Goldberg Variations BWV 988 - Variatio 20. a 2 Clav.

The Goldberg Variations BWV 988 - Variatio 20. a 2 Clav.

$2.30

The Goldberg Variations BWV 988 - Variatio 21. Canone alla Settima. a 1 Clav.

The Goldberg Variations BWV 988 - Variatio 21. Canone alla Settima. a 1 Clav.

$2.30

The Goldberg Variations BWV 988 - Variatio 22. a 1 Clav.

The Goldberg Variations BWV 988 - Variatio 22. a 1 Clav.

$2.30

The Goldberg Variations BWV 988 - Variatio 23. a 2 Clav.

The Goldberg Variations BWV 988 - Variatio 23. a 2 Clav.

$2.30

The Goldberg Variations BWV 988 - Variatio 24. Canone all'Ottava. a 1 Clav.

The Goldberg Variations BWV 988 - Variatio 24. Canone all'Ottava. a 1 Clav.

$2.30

The Goldberg Variations BWV 988 - Variatio 25. a 2 Clav.

The Goldberg Variations BWV 988 - Variatio 25. a 2 Clav.

$3.40

The Goldberg Variations BWV 988 - Variatio 26. a 2 Clav.

The Goldberg Variations BWV 988 - Variatio 26. a 2 Clav.

$2.30

The Goldberg Variations BWV 988 - Variatio 27. Canone alla Nona. a 2 Clav.

The Goldberg Variations BWV 988 - Variatio 27. Canone alla Nona. a 2 Clav.

$2.30

The Goldberg Variations BWV 988 - Variatio 28. a 2 Clav.

The Goldberg Variations BWV 988 - Variatio 28. a 2 Clav.

$2.30

The Goldberg Variations BWV 988 - Variatio 29. a a 1 ô vero 2 Clav.

The Goldberg Variations BWV 988 - Variatio 29. a a 1 ô vero 2 Clav.

$2.30

The Goldberg Variations BWV 988 - Variatio 30. Quodlibet. a 1 Clav.

The Goldberg Variations BWV 988 - Variatio 30. Quodlibet. a 1 Clav.

$2.30

The Goldberg Variations BWV 988 - Aria

The Goldberg Variations BWV 988 - Aria

$2.30

Aria Variata BWV 989 - Thema

Aria Variata BWV 989 - Thema

$2.30

Aria Variata BWV 989 - Var. 1 (Largo)

Aria Variata BWV 989 - Var. 1 (Largo)

$2.30

Aria Variata BWV 989 - Var. 2

Aria Variata BWV 989 - Var. 2

$2.30

Aria Variata BWV 989 - Var. 3

Aria Variata BWV 989 - Var. 3

$2.30

Aria Variata BWV 989 - Var. 4 (Allegro)

Aria Variata BWV 989 - Var. 4 (Allegro)

$2.30

Aria Variata BWV 989 - Var. 5 (Un poco allegro)

Aria Variata BWV 989 - Var. 5 (Un poco allegro)

$2.30

Aria Variata BWV 989 - Var. 6 (Andante)

Aria Variata BWV 989 - Var. 6 (Andante)

$2.30

Aria Variata BWV 989 - Var. 7 (Un poco allegro)

Aria Variata BWV 989 - Var. 7 (Un poco allegro)

$2.30

Aria Variata BWV 989 - Var. 8 (Allegro)

Aria Variata BWV 989 - Var. 8 (Allegro)

$2.30

Aria Variata BWV 989 - Var. 9

Aria Variata BWV 989 - Var. 9

$2.30

Aria Variata BWV 989 - Var. 10

Aria Variata BWV 989 - Var. 10

$2.30
Total running time: 129 minutes.

Album information

J.S. Bach: Goldberg Variations features Bach's popular masterpiece for keyboard, plus Sarabanda con Partite and Aria Variata, performed by Matthew Halls, one of the brightest talents of the UK early music scene.

Matthew Halls has rapidly established himself as a greatly sought-after keyboard player. His energetic and elegant performances are critically acclaimed: "his inventive and ebullient playing is a delight" (Daily Telegraph). He has gained the reputation as an exciting and innovative keyboard player and conductor through his work with several esteemed ensembles including Retrospect Ensemble for whom he is Artistic Director.

J.S. Bach: Goldberg Variations is Matthew Halls' debut solo release on Linn and the second in the much-anticipated Retrospect series. The Goldberg Variations is a work that continues to astound and fascinate both musicians and listeners alike. Considered to be one of the most important examples of the variation form, the artistry and technique the Goldberg Variations demand is met with virtuosic skill and innate musical understanding by Halls.

J.S. Bach: Goldberg Variations presents, in addition to the Goldbergs, two earlier works: Sarabande con Partite and Aria Variata. Halls comments: "I had always wanted to record the Goldbergs alongside two other great variation sets that I enjoy playing in order to show Bach's extraordinary ability to vary a theme seemingly ad infinitum. The other two works are earlier and therefore show the extent to which Bach had become the true master of this composition technique by the time he came to compose the Goldbergs."

The comprehensive booklet notes offer the reader a unique insight into the performer's perspective discussing each variation and the demands of performing them. 
Related Artists
Reviews