Filters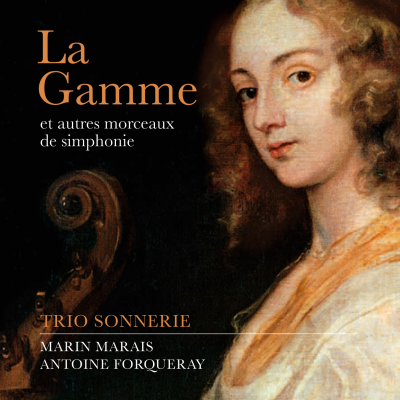 Inlay available for download
Booklet available for download
La Gamme en forme de petit Opera - UT

La Gamme en forme de petit Opera - UT

$3.40

La Gamme en forme de petit Opera - SOL

La Gamme en forme de petit Opera - SOL

$2.30

La Gamme en forme de petit Opera - UT

La Gamme en forme de petit Opera - UT

$3.40

La Gamme en forme de petit Opera - SOL

La Gamme en forme de petit Opera - SOL

$4.60

Sonate a la Maresienne

$4.60

Pieces de viole, avec la basse continue - Suite No 1 en re mineur - Allemande. La Laborde

Composer(s)

Antoine Forqueray

Pieces de viole, avec la basse continue - Suite No 1 en re mineur - Allemande. La Laborde

$2.30

Pieces de viole, avec la basse continue - Suite No 1 en re mineur - La Forqueray

Composer(s)

Antoine Forqueray

Pieces de viole, avec la basse continue - Suite No 1 en re mineur - La Forqueray

$2.30

Pieces de viole, avec la basse continue - Suite No 1 en re mineur - La Cottin

Composer(s)

Antoine Forqueray

Pieces de viole, avec la basse continue - Suite No 1 en re mineur - La Cottin

$2.30

Pieces de viole, avec la basse continue - Suite No 1 en re mineur - La Bellmont

Composer(s)

Antoine Forqueray

Pieces de viole, avec la basse continue - Suite No 1 en re mineur - La Bellmont

$2.30

Pieces de viole, avec la basse continue - Suite No 1 en re mineur - La Portugaise

Composer(s)

Antoine Forqueray

Pieces de viole, avec la basse continue - Suite No 1 en re mineur - La Portugaise

$2.30

Pieces de viole, avec la basse continue - Suite No 1 en re mineur - La Couperin

Composer(s)

Antoine Forqueray

Pieces de viole, avec la basse continue - Suite No 1 en re mineur - La Couperin

$2.30

Sonnerie de Sainte Genevieve du Mont de Paris

Sonnerie de Sainte Genevieve du Mont de Paris

$3.40
Total running time: 78 minutes.
Album information

La Gamme (et autres morceaux de simphonie) heralds the return of Sonnerie to the trio format and marks their debut recording on Linn Records.

The recording sees the Grammy-nominated group take on Marin Marais' bold and innovative 'opera', which alternates between trio and duo textures, whilst Marais' contemporary Antoine Forqueray provides a welcome contrast to the programme.

The recording opens with an expertly phrased and highly nuanced performance of Marias' La Gamme, a harmonically unique composition based around a C Major scale. As this scale ascends and descends the musical line evolves revealing a delightful mixture of dances and forms including: Allemandes, Gigues, Chaconnes, Fugues and Rondeaux.

Forqueray's fiendishly virtuosic piece provides a dramatic contrast to the traditional courtly music of Louis XIV and La Gamme. Pieces de viole, avec la basse continue was a technical revolution: Forqueray was a master of the viola da gamba repertoire and his own prowess on the viol inspired this highly modern piece. Trio Sonnerie divided up the diabolically virtuosic solos between viola da gamba and harpsichord, which proved challenging even for modern players.

World-famous Baroque violinist Monica Huggett, the mainstay of the group, and her long-time colleagues Emilia Benjamin and James Johnstone each shine on this recording. The clean, crisp lines of the intimate 17th and 18thcentury repertoire leaves no room for anything other than top-notch playing.
Related Artists
Reviews