Filters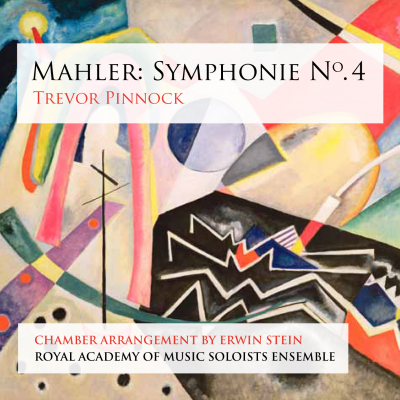 Inlay available for download
Booklet available for download
Prelude a l'apres-midi d'un faune

Composer(s)

Claude Debussy

Artist(s)

Trevor Pinnock

Royal Academy of Music SoloistsEnsemble

Prelude a l'apres-midi d'un faune

$3.40

Symphonie No. 4 - I. Bedachtig, nicht eilen

Composer(s)

Gustav Mahler

Artist(s)

Trevor Pinnock

Royal Academy of Music Soloists Ensemble

Symphonie No. 4 - I. Bedachtig, nicht eilen

$5.75

Symphonie No. 4 - II. In gemachlicher Bewegung, ohne Hast

Composer(s)

Gustav Mahler

Artist(s)

Trevor Pinnock

Royal Academy of Music Soloists Ensemble

Symphonie No. 4 - II. In gemachlicher Bewegung, ohne Hast

$3.40

Symphonie No. 4 - III. Ruhevoll, poco adagio

Composer(s)

Gustav Mahler

Artist(s)

Trevor Pinnock

Royal Academy of Music Soloists Ensemble

Symphonie No. 4 - III. Ruhevoll, poco adagio

$7.00

Symphonie No. 4 - IV. Sehr behaglich

Composer(s)

Gustav Mahler

Artist(s)

Trevor Pinnock

Royal Academy of Music Soloists Ensemble

Symphonie No. 4 - IV. Sehr behaglich

$3.40
Total running time: 64 minutes.
Album information

Trevor Pinnock, conducts the Royal Academy of Music Soloists Ensemble in revealing chamber arrangements of Mahler's most frequently performed symphony and Debussy's Prélude à l'après-midi d'un faune, on its debut recording for Linn. 

Arranged for Schoenberg's 1918 Society for Private Musical Performances, these reductions were designed to highlight the fresh perspective a stripped-back orchestration could offer the listener. With this recording, Pinnock and the Academy launch a series of performances and recordings which are retrospectively reigniting Schoenberg's vision of performing chamber reductions of symphonic repertoire, including newly commissioned arrangements for this series.

Erwin Stein's visionary transformation of Mahler's neo-classicist symphony is for fifteen players and soprano (Sonia Grane). A Mahler symphony of more modest proportions, it lends itself perfectly to a chamber arrangement. Benno Sachs' re-orchestration of Prélude à l'après-midi d'un faune retains many of the sounds of Debussy's original, using the span of the piano to fill out gaps in the texture, and the harmonium to sustain missing parts in the winds, additions which add much interest and afford a new coherence and sensuality to the melodic line. 
Related Artists
Reviews