Filters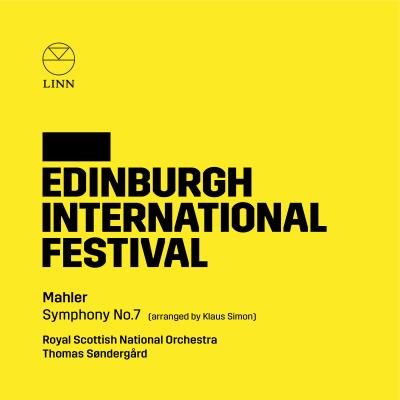 Symphony No. 7: I. Langsam - Allegro

Composer(s)

Gustav Mahler

Artist(s)

Thomas Søndergård

Royal Scottish National Orchestra

Symphony No. 7: I. Langsam - Allegro

$7.00

Symphony No. 7: II. Nachtmusik (Allegro moderato)

Composer(s)

Gustav Mahler

Artist(s)

Thomas Søndergård

Royal Scottish National Orchestra

Symphony No. 7: II. Nachtmusik (Allegro moderato)

$4.60

Symphony No. 7: III. Scherzo

Composer(s)

Gustav Mahler

Artist(s)

Thomas Søndergård

Royal Scottish National Orchestra

Symphony No. 7: III. Scherzo

$3.40

Symphony No. 7: IV. Nachtmusik. Andante amoroso

Composer(s)

Gustav Mahler

Artist(s)

Thomas Søndergård

Royal Scottish National Orchestra

Symphony No. 7: IV. Nachtmusik. Andante amoroso

$4.60

Symphony No. 7: V. Rondo - Finale

Composer(s)

Gustav Mahler

Artist(s)

Thomas Søndergård

Royal Scottish National Orchestra

Symphony No. 7: V. Rondo - Finale

$5.75
Total running time: 72 minutes.
Album information

Thomas Søndergård conducts the RSNO in the world premiere of Klaus Simon's arrangement of Mahler's Seventh Symphony for chamber orchestra, recorded at the 2020 Edinburgh International Festival.

From the solemnity of its opening, to the atmospheric Night Music movements and its joyous conclusion, Mahler's Seventh Symphony takes us on a journey from fading dusk to a bright new day. This performance was recorded as part of the 2020 Edinburgh International Festival and marked Music Director Thomas Søndergård's International Festival debut.

Klaus Simon has created arrangements of six Mahler Symphonies as well as works by Schoenberg, Berg and Ravel. His arrangement of the Seventh Symphony was premiered in July 2019 by the Alma Mahler Kammerorchester at the Vendsyssel Festival in Denmark. Simon hopes that his arrangements will 'enable a new and slimmer, even clearer, listening experience.' The critics certainly agreed, describing it as 'revelatory and 'engrossing'..

This arrangement is published by Universal Edition E.G. Wien.

The two other albums in this series are Edinburgh International Festival: Chamber Music Highlights 2020 and Menotti: The Telephone.
Related Artists
Reviews