Filters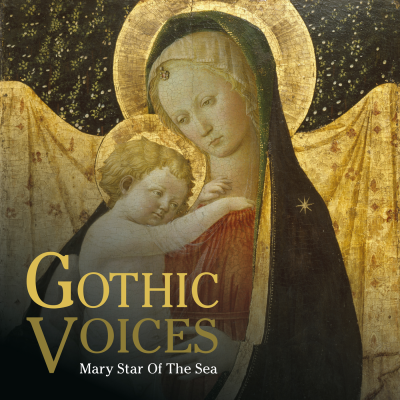 Inlay available for download
Booklet available for download
Il nome del bel fior: Part I. Maria I

Composer(s)

Joanne Metcalf

Anonymous

Il nome del bel fior: Part I. Maria I

$2.30

Stillat in stellam radium

Composer(s)

Anonymous

Latin Text

Stillat in stellam radium

$2.30

Music for the star of the sea

Composer(s)

Joanne Metcalf

Latin Text

Music for the star of the sea

$3.40

Stella maris illustrans omnia

Composer(s)

Anonymous

Latin Text

Stella maris illustrans omnia

$2.30

Il nome del bel fior: Part V. Maria III

Composer(s)

Joanne Metcalf

Dante Alighieri

Il nome del bel fior: Part V. Maria III

$2.30

Laetetur caeli curia

Composer(s)

Anonymous

Latin Text

Laetetur caeli curia

$2.30

Tronus regis

Composer(s)

Anonymous

Godric of Finchale

Tronus regis

$2.30

Beata mater

Composer(s)

John Dunstaple

Latin Text

Beata mater

$2.30

Ave, decus saeculi

Composer(s)

Richard Smert

Anonymous

Ave, decus saeculi

$2.30

Ave maris stella

Composer(s)

John Dunstaple

Latin Text

Ave maris stella

$2.30

Il nome del bel fior: Part IV. Il nome del bel fior

Composer(s)

Joanne Metcalf

Anonymous

Il nome del bel fior: Part IV. Il nome del bel fior

$2.30

Dou way, Robyn / Sancta mater gratiae

Composer(s)

Anonymous

Latin Text

Dou way, Robyn / Sancta mater gratiae

$2.30

Crist and Sainte Marie

Composer(s)

Godric of Finchale

Latin Text

Crist and Sainte Marie

$2.30

Stond wel, Moder, under rode

Composer(s)

Anonymous

Latin Text

Stond wel, Moder, under rode

$3.40

Beata progenies

Composer(s)

Leonel Power

The Bible

Beata progenies

$2.30

Stond wel, Moder, under rode: Part I

Composer(s)

Andrew Smith

Anonymous

Stond wel, Moder, under rode: Part I

$2.30

Iesu, fili virginis

$2.30

Pia mater salvatoris

$2.30

Stond wel, Moder, under rode: Part II

Composer(s)

Andrew Smith

Anonymous

Stond wel, Moder, under rode: Part II

$2.30

Alleluia psallat / Alleluia concinat - Virga Jesse

Alleluia psallat / Alleluia concinat - Virga Jesse

$2.30
Total running time: 74 minutes.
Album information

Gothic Voices, the world-famous early music ensemble, makes its Linn debut with a recording celebrating the biblical matriarch Mary.

Pieces from contemporary composers Joanne Metcalf and Andrew Smith sit alongside settings of Marian texts from the 13th and 14th centuries. Notably, there is a rare setting of English biblical text which precedes the first publication of an English language bible by 150 years.

Mary in her various guises - caring mother, virgin lover, guiding light - are explored through settings of ancient ritualistic texts showing her mythical and human aspects, whilst contemporary settings relate the themes to the modern day. The contemporary works are cleverly constructed around a modal core so that they fit perfectly with the structure and sound of the early music compositions.

With over thirty years experience Gothic Voices' complete understanding of every aspect of early music performance is exceptional.
Related Artists
Reviews