Filters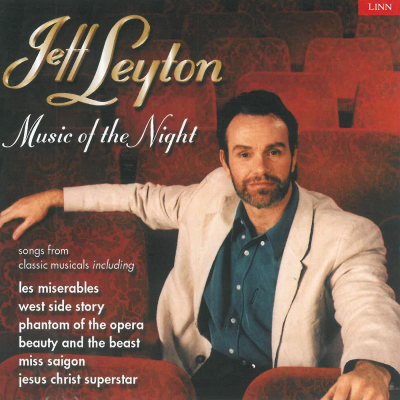 If I can't love her

Artist(s)

City of London Philharmonic, Martin Koch - conductor

If I can't love her

$1.80

Maria

Composer(s)

Sondheim/Bernstein

Artist(s)

City of London Philharmonic, Martin Koch - conductor

Maria

$1.80

Pity the child

Composer(s)

Andersson, Ulvaeus, Rice

Artist(s)

City of London Philharmonic, Martin Koch - conductor

Pity the child

$1.80

My heart will go on

Composer(s)

Horner, Jennings

Artist(s)

City of London Philharmonic, Martin Koch - conductor

My heart will go on

$1.80

The rose

Composer(s)

Amanda McBroom

Artist(s)

City of London Philharmonic, Martin Koch - conductor

The rose

$1.80

Music of the night

Composer(s)

Andrew Lloyd Webber

Artist(s)

City of London Philharmonic, Martin Koch - conductor

Music of the night

$1.80

Gethsemane

Composer(s)

Andrew Lloyd Webber, Tim Rice

Artist(s)

City of London Philharmonic, Martin Koch - conductor

Gethsemane

$1.80

Bring him home

Composer(s)

Schonberg, Boubil, Kretzmer

Artist(s)

City of London Philharmonic, Martin Koch - conductor

Bring him home

$1.80

This is the moment

Composer(s)

Wildhorn/Bricusse

Artist(s)

City of London Philharmonic, Martin Koch - conductor

This is the moment

$1.80

Father and son

Artist(s)

City of London Philharmonic, Martin Koch - conductor

Father and son

$1.80

Long ago

Artist(s)

City of London Philharmonic, Martin Koch - conductor

Long ago

$1.80

Against all odds

Artist(s)

City of London Philharmonic, Martin Koch - conductor

Against all odds

$1.80

Gliding

Composer(s)

Flaherty, Ahrens

Artist(s)

City of London Philharmonic, Martin Koch - conductor

Gliding

$1.80

Somewhere

Composer(s)

Sondheim/Bernstein

Artist(s)

City of London Philharmonic, Martin Koch - conductor

Somewhere

$1.80

Last night of the world

Composer(s)

Schonberg, Boubil, Maltby

Artist(s)

City of London Philharmonic, Martin Koch - conductor

Last night of the world

$1.80

My luve's like a red, red rose

Artist(s)

City of London Philharmonic, Martin Koch - conductor

My luve's like a red, red rose

$1.80
Total running time: 62 minutes.
Album information

A show voice with real soul. Fresh from his success in the London production of 'Les Miserables' Jeff Leyton extends his repertoire with this, his debut album.

Jeff performs with the City of London Philharmonic conducted by Martin Koch in a selection of West End favourites from shows such as 'The Sound of Music', 'West Side Story', 'Jesus Christ Superstar' and, of course, his signature song 'Bring Him Home'.
Related Artists
Reviews