Filters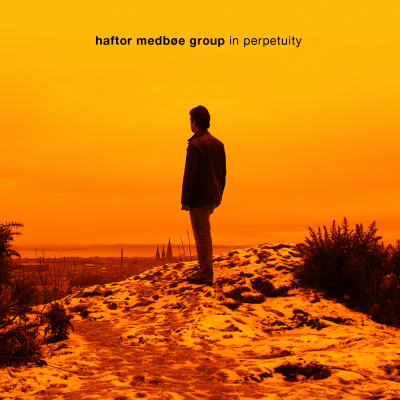 Booklet available for download
Little Auk

Composer(s)

Haftor Medboe

Artist(s)

The Edinburgh Quartet

Little Auk

$3.00

Spor

Composer(s)

Haftor Medboe

Artist(s)

The Edinburgh Quartet

Spor

$2.30

Teetotum

Composer(s)

Haftor Medboe

Artist(s)

The Edinburgh Quartet

Teetotum

$2.30

In Perpetuity

Composer(s)

Haftor Medboe

Artist(s)

Edinburgh Quartet

In Perpetuity

$3.00

Hop Skip

Composer(s)

Haftor Medboe

Artist(s)

The Edinburgh Quartet

Hop Skip

$2.30

Charivari

Composer(s)

Haftor Medboe

Artist(s)

The Edinburgh Quartet

Charivari

$2.30

Maikro

Composer(s)

Haftor Medboe

Artist(s)

Edinburgh Quartet

Maikro

$1.80
Total running time: 44 minutes.
Album information

The imaginative debut recording of Haftor Medboe Group who excel in creating deep grooves and delicate textures through bold and vibrant sax lines combined with trombone, guitar and percussion.

The Edinburgh-based Haftor Medbøe Group are a spellbinding and international hybrid - four members, four homelands - with a truly unique blend of jazz, strings and technology. Norway, Iceland, Australia and Scotland are the countries in question with Scotland's cultural capital the perfect melting pot.

This album has been two years in development during which time Haftor invited the award-winning Edinburgh Quartet to add their blend of strings to his already unique sound. Wind Sheer combines bold and vibrant sax lines provided by Susan McKenzie, the fluid languor of Chris Greive's trombone and distinctive and melodic guitar by Haftor Medbøe. Signy Jakobsdottir underpins the music through sensitive yet propelling globally-inspired percussion, creating deep grooves and delicate textures. The finished result is a successful amalgamation of classical discipline and jazz improvisation that combines with beautiful melodies to create a truly mesmerizing and memorable album.
Related Artists
Reviews