Filters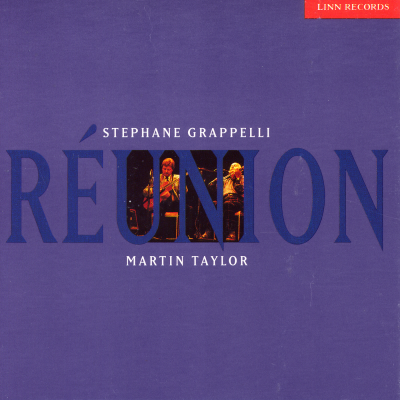 Inlay available for download
Booklet available for download
Album information

In the same year his critically acclaimed solo album, Artistry, topped the UK Jazz Charts for six weeks, Taylor and the legendary violinist Stéphane Grappelli briefly joined forces to make this remarkable duo recording.

Martin Taylor's signature fingerstyle frames the opening chorus of 'Drop Me Off At Harlem' showcasing the apparently negligent ease with which Taylor supplies harmony, rhythm, linking phrases and supporting melody, all at the same time.

The duo's mutual admiration was sparked when, aged 23, Taylor joined Grappelli's regular touring band; their shared virtuosity and verve drew the youthful prodigy and jazz stalwart together. In later life Grappelli's playing had taken on a new ardour and a kind of fearlessness thriving on new material and new collaborations. Grappelli's style finds a perfect echo in Taylor, whose composition 'Jenna' brings out the full luxuriance of Grappelli's tone.
Related Artists
Reviews