Filters
Thomas Wilson: Symphonies Nos. 2 & 5
Thomas Wilson: Symphonies Nos. 2 & 5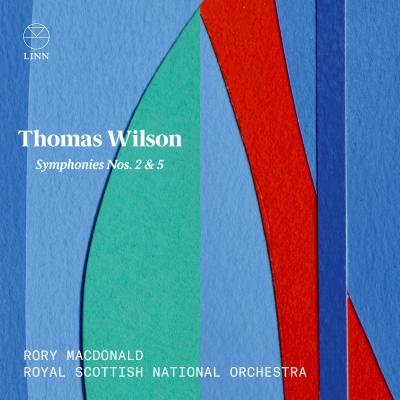 Inlay available for download
Booklet available for download
Symphony No. 2: I. Poco Adagio; Allegro potente

Composer(s)

Thomas Wilson

Artist(s)

Rory Macdonald

Royal Scottish National Orchestra

Symphony No. 2: I. Poco Adagio; Allegro potente

$4.50

Symphony No. 2: II. Adagio; Scherzo; Allegro leggiero

Composer(s)

Thomas Wilson

Artist(s)

Rory Macdonald

Royal Scottish National Orchestra

Symphony No. 2: II. Adagio; Scherzo; Allegro leggiero

$3.75

Symphony No. 2: III. Allegro

Composer(s)

Thomas Wilson

Artist(s)

Rory Macdonald

Royal Scottish National Orchestra

Symphony No. 2: III. Allegro

$2.30

Symphony No. 5: Slow - Allegro subito (Scherzando) Slow, calmo - Allegro - Calmo - Lento molto

Composer(s)

Thomas Wilson

Artist(s)

Rory Macdonald

Royal Scottish National Orchestra

Symphony No. 5: Slow - Allegro subito (Scherzando) Slow, calmo - Allegro - Calmo - Lento molto

$11.50
Total running time: 54 minutes.

Album information

Wilson's music was championed by the Royal Scottish National Orchestra throughout his life, so it is fitting that the RSNO has recorded a second volume of his symphonies to showcase the strength and inventiveness of his orchestral writing.

Described by The Herald as Scotland's leading modern symphonist, composer Thomas Wilson (1927–2001) was central to the renaissance of 20th-century music in Scotland. Wilson's Second Symphony reveals him to be a mature composer, full of intent and confident in his own style. Premiered in 1965 it is a tautly conceived work, darkly powerful in parts but full of colour and lyricism. The Fifth Symphony was commissioned by the Scottish Chamber Orchestra for their 25th-anniversary season in 1998 and was to be Wilson's final work. Inspired by the challenge of writing for smaller symphonic forces, Wilson created a piece full of dramatic energy contrasted with moments of breathtaking tranquillity that stands apart from his other symphonies.

Rory Macdonald returns to conduct the RSNO following the critical success of their recording of Wilson's Third and Fourth Symphonies.
Related Artists
Reviews