Filters
Choir of New College Oxford
Choir of New College Oxford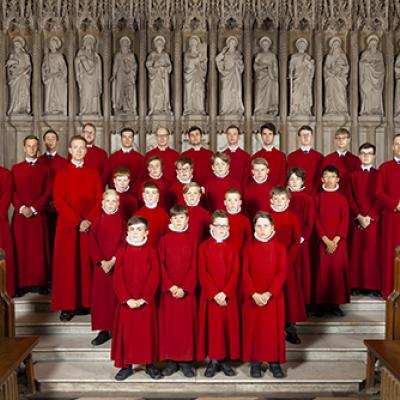 The Choir of New College Oxford is firmly established as one of the most acclaimed British choral ensembles. Celebrated for its distinctive sound, it embodies the splendour of the English choral tradition.
Biography

The Choir of New College Oxford frequently performs in prestigious venues worldwide, and its versatility is reflected in its diverse core repertoire, with a particular scholarly focus on Renaissance and Baroque music.

When William of Wykeham founded his 'New' College in 1379, a choral foundation was at its heart, and daily chapel services have been a central part of college life ever since. The choir comprises sixteen boy choristers and fourteen adult clerks; the latter a mixture of professional singers and undergraduate members of the college.

New College Choir is often to be heard in concert around the world, on broadcasts and recordings. A wide range of music is represented in its large discography, and it was the first choral foundation to establish its own recording label, Novum. The choir has released five albums with Director Robert Quinney. John Blow: Symphony Anthems won acclaim on BBC Radio 3 CD Review. Nowell sing we! celebrates the choir's Christmas carol services alongside The Gate of Heaven: Favourite Anthems from New College. Like as the Hart: Music for the Templar's Garden brought together settings of Psalm 42. Parry: Songs of Farewell and other choral works focused on the composer's interaction withthe music of his European contemporaries and received excellent reviews in Gramophone (December 2018) – 'laudable precision and unfailing perception ... The performance hits radiant heights ... piercingly expressive'.
Reviews