Filters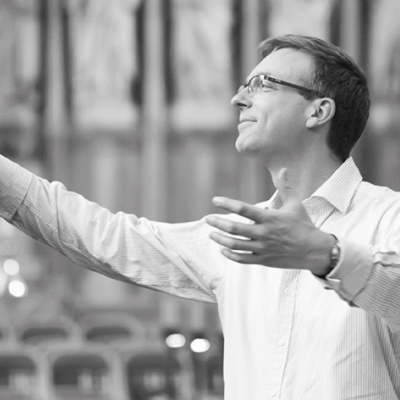 Robert Quinney is Organist of New College, Oxford. In addition to the daily direction of New College's acclaimed choir, he is Associate Professor in the Faculty of Music, University of Oxford.
Biography

Robert Quinney also maintains a parallel career as a solo organist, and is a prolific recording artist: his albums of organ music by J. S. Bach, Elgar, Dupré, Wagner and Brahms have been widely acclaimed. Quinney read music at King's College, Cambridge, where he was organ scholar. After four years as Assistant Master of Music at Westminster Cathedral, he became Sub-Organist of Westminster Abbey in 2004. While at the Abbey he performed on concert tours to the United States, Australia and Russia, at several televised services, including the marriage of the Duke and Duchess of Cambridge. From 2013 he was Director of Music at Peterborough Cathedral, before moving to New College in September 2014.

His role in Oxford enables a unique synergy between the latest scholarship and the academic traditions of the university; performance and research illuminate each other in the work of New College Choir. His particular research interests have borne fruit in regular performances of J. S. Bach's church music in the context of reconstructed liturgies; and he is committed to refreshing the choral repertory by commissioning new works.
Reviews