Filters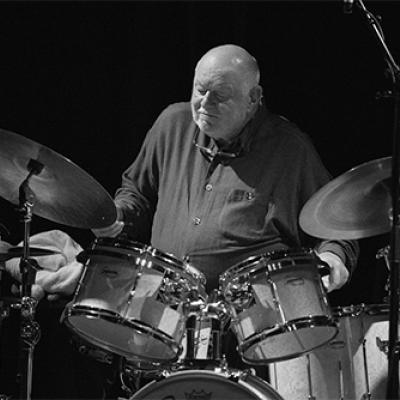 Drummer and jazz composer Daniel Humair has been in the avant-garde of European jazz for nearly half a century. 
Biography

Daniel Humair was born in Geneva in 1938. He has taken part in exciting projects and played with the greatest musicians of the 20th century, including Lucky Thompson, Bud Powell and Chet Baker. He has recorded more than 300 albums, among them ten under his own name. Daniel Humair has been honoured from the ministry of Culture and Communication of France with the title of "Commandeur", the highest grade of the order of "Arts et des Lettres".

He formed a trio with François Jeanneau and Henri Texier which has been described as the catalyst for new French jazz, before moving on to work with artists such as Michel Portal and Richard Galliano.

He was nominated for the Swiss Music Prize in 2015.
Reviews