Filters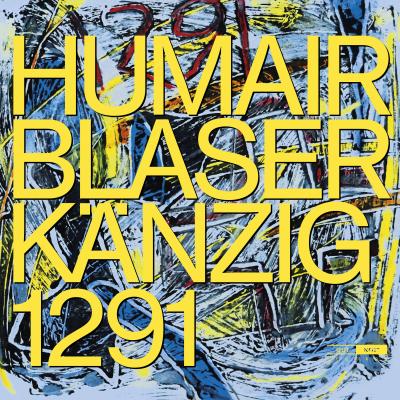 Inlay available for download
Booklet available for download
Original Dixieland One Step

Composer(s)

Original Dixieland Jass Band

Artist(s)

Samuel Blaser

Heiri Känzig

Daniel Humair

Original Dixieland One Step

$2.30

Guggisberglied

Artist(s)

Samuel Blaser

Heiri Känzig

Daniel Humair

Guggisberglied

$2.30

Les oignons

Composer(s)

Sidney Bechet

Artist(s)

Samuel Blaser

Heiri Känzig

Daniel Humair

Les oignons

$2.30

Grégorien à St Guillaume de Neuchâtel

Composer(s)

Guillaume de Neuchâtel

Artist(s)

Samuel Blaser

Heiri Känzig

Daniel Humair

Grégorien à St Guillaume de Neuchâtel

$2.30

Belafonte

Composer(s)

Samuel Blaser

Artist(s)

Samuel Blaser

Heiri Känzig

Daniel Humair

Belafonte

$2.30

7even

Artist(s)

Samuel Blaser

Heiri Känzig

Daniel Humair

7even

$2.30

Poya

Composer(s)

Samuel Blaser

Artist(s)

Samuel Blaser

Heiri Känzig

Daniel Humair

Poya

$2.30

High Society

Composer(s)

Porter Steele

Artist(s)

Samuel Blaser

Heiri Känzig

Daniel Humair

High Society

$2.30

Where Did You Sleep Last Night

Artist(s)

Samuel Blaser

Heiri Känzig

Daniel Humair

Where Did You Sleep Last Night

$2.30

Ory's Creole Trombone

Composer(s)

Edward Kid Ory

Artist(s)

Samuel Blaser

Heiri Känzig

Daniel Humair

Ory's Creole Trombone

$2.30

Bass Song

Artist(s)

Samuel Blaser

Heiri Känzig

Daniel Humair

Bass Song

$2.30

Jim Dine

Composer(s)

Daniel Humair

Artist(s)

Samuel Blaser

Heiri Känzig

Daniel Humair

Jim Dine

$2.30

Ory's Original Creole Dixieland Trombone One Step

Composer(s)

Daniel Humair

Artist(s)

Samuel Blaser

Heiri Känzig

Daniel Humair

Ory's Original Creole Dixieland Trombone One Step

$2.30

Cantique suisse

Composer(s)

Alberich Zwyssig

Artist(s)

Samuel Blaser

Heiri Känzig

Daniel Humair

Cantique suisse

$2.30
Total running time: 48 minutes.
Album information

Three generations of top Swiss jazz musicians from three different parts of the country, Daniel Humair, Samuel Blaser and Heiri Känzig, form a new trio that promises to stimulate the interest of both music lovers and curious listeners.

The title of the album, 1291, is a nod to the Federal Charter, one of the earliest Swiss constitutional documents that eventually became the founding text of Switzerland. Daniel Humair sculpts the tempo on drums just as he paints his pictures. Inventive and attentive to the interaction between his companions, he produces playing in which finesse and energy alternate. Samuel Blaser, who is first and foremost a melodist, is an important, relatively new voice on his instrument who has already distinguished himself as a mature yet curious bandleader and composer. Heiri Känzig is better-known on the international jazz scene than to the Swiss public. His humble attitude and musical talent are extremely convincing. Blaser's robust tone and wide-ranging improvisation are framed by the organic tumult of the interlocking rhythms of Känzig and Humair.

From breath, strings and sticks, slides, wood and skins, an alchemy is born which, through inspiration and creativity, transforms the sound into moments of pure poetry.
Related Artists
Reviews