Filters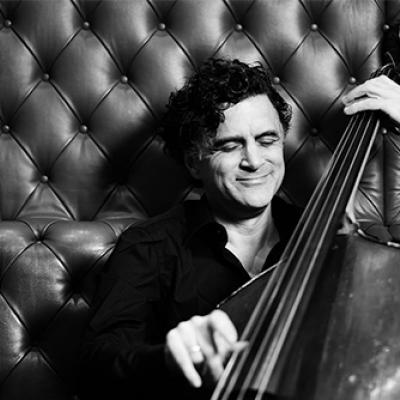 Born in New York, bassist Heiri Känzig has been a long-term player in the international scene. Känzig, who studied in Graz, Vienna and Zurich, has long ranked among Europe's best bassists.
Biography

Känzig is a virtuoso technician whose sound comes to the fore in the widest range of contexts from jazz and improvisation to World Music. He has received international acclaim as the long-standing bassist of the Vienna Art Orchestra, with which he has played since 1978. In high demand as a freelancer, he has played on over 130 CDs on Blue Note, Verve, ACT, Virgin, WB and more).

He has regularly toured worldwide with a variety of musicians and, most notably, has played with such musicians as John Scofield, Billy Cobham, Pierre Favre, Adam Nussbaum, Bob Mintzer, Charlie Mariano, Kenny Wheeler, NENA, Ralph Towner, Betty Carter, Art Farmer, Johnny Griffin, Andreas Vollenweider, Max Lässer, Daniel Humair, Christy Doran, Dominique Pifarely, Andreas Vollenweider, Gary Thomas, George Gruntz, Jerry Bergonzi, Mark Feldman, Didier Lockwood, Franco Ambrosetti, Glenn Ferris, Thierry Lang, Dieter Meier (Yello), David Linx, Richard Galliano and Billy Hart.

In the early 90s, Känzig formed his own quartet with Art Lande, Kenny Wheeler and François Laiszeau. Afterwards, he undertook projects with Kenny Wheeler, Charlie Mariano and Paul McCandless before joining up as bassist with the Thierry Lang Trio, with whom he recorded for the American label Blue Note. He has performed at major festivals all over the world including A.o. Montreux Jazzfestival, Toronto, Montreal, San Franciso, North Sea Festival, Rom , Paris Jazzfestival., Madrid , Barcelona, Berlin, Köln, Tokyo, Seoul, Molde.

Kunzler's Jazz Lexicon describes Heiri Känzig as an "insiders' tip musician, specialized in individualistic yet highly melodic lines".
Reviews