Filters
Almanac (Digital Deluxe Version)
Almanac (Digital Deluxe Version)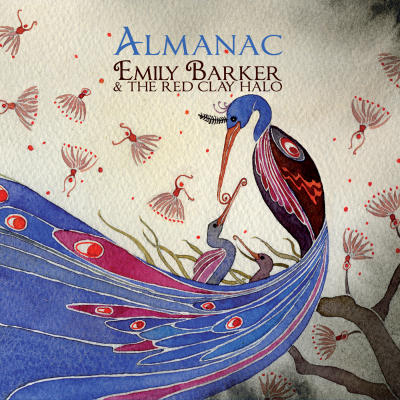 Inlay available for download
Booklet available for download
Billowing Sea

Artist(s)

Emily Barker and the Red Clay Halo

Billowing Sea

$2.30

Reckless

Artist(s)

Emily Barker and the Red Clay Halo

Reckless

$2.30

Ropes

Artist(s)

Emily Barker and the Red Clay Halo

Ropes

$2.30

Little Deaths

Artist(s)

Emily Barker and the Red Clay Halo

Little Deaths

$2.30

Dancers

Composer(s)

Emily Barker

Emily Barker, Ted Barnes

Artist(s)

Emily Barker and the Red Clay Halo

Dancers

$2.30

Pause

Artist(s)

Emily Barker and the Red Clay Halo

Pause

$2.30

Openings

Artist(s)

Emily Barker and the Red Clay Halo

Openings

$2.30

Calendar

Artist(s)

Emily Barker and the Red Clay Halo

Calendar

$2.30

Light

Composer(s)

Emily Barker

Emily Barker, Ben Lloyd

Artist(s)

Emily Barker and the Red Clay Halo

Light

$2.30

Witch of Pitteweem

Artist(s)

Emily Barker and the Red Clay Halo

Witch of Pitteweem

$2.30

Bones

Artist(s)

Emily Barker and the Red Clay Halo

Bones

$2.30

Ropes (Alternate Version)

Composer(s)

Emily Barker and the Red Clay Halo

Artist(s)

Emily Barker and the Red Clay Halo

Ropes (Alternate Version)

$2.30

Little Deaths (Alternate Version)

Artist(s)

Emily Barker and the Red Clay Halo

Little Deaths (Alternate Version)

$2.30
Total running time: 49 minutes.

Album information

Almanac is the third studio album by Anglo-Australian quartet Emily Barker & The Red Clay Halo. It includes the song 'Pause', the theme tune from the award-winning soundtrack of BBC TV drama The Shadow Line. This re-issue contains three additional bonus tracks: alternate versions of 'Pause' and 'Ropes' plus, exclusively available to linnrecords.com digital download customers, 'Little Deaths'.

Within Almanac there are stories of love, renewal, the importance of community and our relationship to the earth. Shadowing these lighter themes are darker truths of untold atrocities committed by settlers on indigenous Australians during colonisation, the mass hysteria regarding a Scottish witch-hunt, flourishing love and good old-fashioned heartbreak.

Although fronted by Emily, this is definitely a group album, with the four members of Emily, Gill, Jo and Anna providing guitar, accordion & flute, cello and violin respectively, with backing vocals shared out across the eleven  songs.  The quartet are joined throughout the disc by guest musicians who add a range of guitars, percussion and double bass, that add depth and drive to the collection. Emily is a compelling songwriter with a gift for melody and words. Her talent is perfectly complimented by the magnificent arrangements of The Red Clay Halo. Throughout the album, the interplay between the band's rootsy ensemble playing, and Barker's agile vocal blend of strength and fragility, is effortlessly engaging. In moments when the four female voices combine to deliver arresting harmonies, it is simply blissful.

Highlights include the dreamy textures of 'Billowing Sea', the nimble arrangements of 'Reckless', and the atmospheric lyrics of 'Witch of  Pittenweem'. Almanac is a beautifully constructed and charming album, it certainly feels organic and natural, and the presentation of the songs is unaffected and with a real genuine air.

Upon its release Almanac immediately attracted strong support from BBC Radio with sessions for Cerys Matthews on 6 Music and Radio 4's Loose Ends, and single 'Little Deaths' was picked as 'Record of the Week' on Nemone's 6 Music show. The album was also named a 'Choice' recording by BBC Music Magazine.
Related Artists
Reviews