Filters
Dear River (Deluxe Version)
Dear River (Deluxe Version)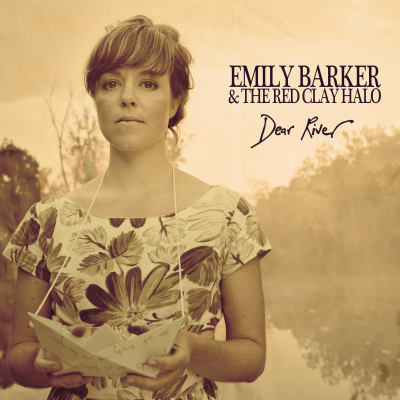 Inlay available for download
Booklet available for download
Dear River

Artist(s)

Emily Barker and The Red Clay Halo

Dear River

$2.30

Tuesday

Artist(s)

Emily Barker and The Red Clay Halo

Tuesday

$2.30

Letters

Artist(s)

Emily Barker and The Red Clay Halo

Letters

$2.30

The Leaving

Artist(s)

Emily Barker and The Red Clay Halo

The Leaving

$2.30

Everywhen

Artist(s)

Emily Barker and The Red Clay Halo

Everywhen

$2.30

Sleeping Horses

Artist(s)

Emily Barker and The Red Clay Halo

Sleeping Horses

$2.30

Ghost Narrative

Artist(s)

Emily Barker and The Red Clay Halo

Ghost Narrative

$2.30

A Spadeful of Ground

Artist(s)

Emily Barker and The Red Clay Halo

A Spadeful of Ground

$2.30

The Cormorant and the Heron

Artist(s)

Emily Barker and The Red Clay Halo

The Cormorant and the Heron

$2.30

In the Winter I Returned

Artist(s)

Emily Barker and The Red Clay Halo

In the Winter I Returned

$2.30

The Blackwood

Artist(s)

Emily Barker and The Red Clay Halo

The Blackwood

$2.30

Dear River (acoustic version)

Artist(s)

Emily Barker and The Red Clay Halo

Dear River (acoustic version)

$2.30

Tuesday (acoustic version)

Artist(s)

Emily Barker and The Red Clay Halo

Tuesday (acoustic version)

$2.30

Letters (acoustic version)

Artist(s)

Emily Barker and The Red Clay Halo

Letters (acoustic version)

$2.30

The Leaving (acoustic version)

Artist(s)

Emily Barker and The Red Clay Halo

The Leaving (acoustic version)

$2.30

Everywhen (acoustic version)

Artist(s)

Emily Barker and The Red Clay Halo

Everywhen (acoustic version)

$2.30

Sleeping Horses (acoustic version)

Artist(s)

Emily Barker and The Red Clay Halo

Sleeping Horses (acoustic version)

$2.30

Ghost Narrative (acoustic version)

Artist(s)

Emily Barker and The Red Clay Halo

Ghost Narrative (acoustic version)

$2.30

A Spadeful of Ground (acoustic version)

Artist(s)

Emily Barker and The Red Clay Halo

A Spadeful of Ground (acoustic version)

$2.30

The Cormorant and the Heron (acoustic version)

Artist(s)

Emily Barker and The Red Clay Halo

The Cormorant and the Heron (acoustic version)

$2.30

In the Winter I Returned (acoustic version)

Artist(s)

Emily Barker and The Red Clay Halo

In the Winter I Returned (acoustic version)

$2.30

The Blackwood (acoustic version)

Artist(s)

Emily Barker and The Red Clay Halo

The Blackwood (acoustic version)

$2.30
Total running time: 76 minutes.
Album information

Dear River is the fourth studio album from Bafta and Ivor Novello award winning Emily Barker and her band The Red Clay Halo. The Deluxe version includes The Dog House Sessions Bonus album, an intimate live acoustic recording of Dear River.

Full of contrasting dynamics and a broad cavalcade of emotions Dear River is a fascinating exploration of self, place and people which sees Emily blend her own story into the wider joys and sorrows gleaned from her rigorous researches into others' experiences of travel and emigration. With producer Calum Malcolm (The Blue Nile) at the helm, the result is a beautiful, sensitive, provocative and at times surprising album.

"I'm so happy with this album", says Emily, barely containing her excitement, "The whole concept means so much to me and although the songs are quite personal, they also feel like they could be other people's stories - it's the best recording  we've done."

The Dog House Sessions 

There is a more personal story involved in the development of these songs that extends way back to the start of 2011 when Emily first started writing for the new album.

Emily explains: "At the start of 2012, we began work on the arrangements for the songs in the same way as we have always done - just the four of us in a room together, playing acoustically and enjoying the process of bringing the songs to life.

We wanted to have a record of how the songs sounded in this bare acoustic form, similar to how we recorded Despite The Snow. So earlier this year we went into The Dog House studios near Henley-on-Thames and recorded all eleven songs live in one day. We were so happy with the results that we decided to put them all on this bonus CD - we hope you enjoy them too!"
Related Artists
Reviews