Filters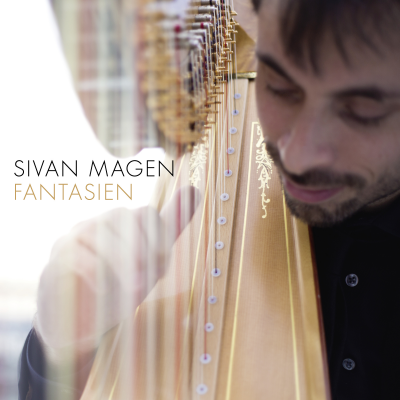 Inlay available for download
Booklet available for download
Fantasie in E-flat Major, H. 277, Wq. 58/6

Composer(s)

Carl Philipp Emanuel Bach

Fantasie in E-flat Major, H. 277, Wq. 58/6

$2.30

7 Fantasien, Op. 116 - No. 2 Intermezzo in A minor

Composer(s)

Johannes Brahms

7 Fantasien, Op. 116 - No. 2 Intermezzo in A minor

$2.30

7 Fantasien, Op. 116 - No. 4 Intermezzo in E Major

Composer(s)

Johannes Brahms

7 Fantasien, Op. 116 - No. 4 Intermezzo in E Major

$2.30

3 Intermezzi, Op. 117 - No. 1 in E-flat Major

Composer(s)

Johannes Brahms

3 Intermezzi, Op. 117 - No. 1 in E-flat Major

$2.30

3 Intermezzi, Op. 117 - No. 2 in B-flat minor

Composer(s)

Johannes Brahms

3 Intermezzi, Op. 117 - No. 2 in B-flat minor

$2.30

Fantasie on Tchaikovsky's Eugene Onegin

Composer(s)

Ekaterina Walter-Kuhne

Fantasie on Tchaikovsky's Eugene Onegin

$3.40

Fantasie in D minor, K. 397

Composer(s)

Wolfgang Amadeus Mozart

Fantasie in D minor, K. 397

$2.30

Chromatische Fantasie in D minor, BWV. 903

Composer(s)

Johann Sebastian Bach

Chromatische Fantasie in D minor, BWV. 903

$3.40

Ballade fantastique d'apres Le Coeur revelateur d'Edgar Poe

Composer(s)

Henriette Renie

Ballade fantastique d'apres Le Coeur revelateur d'Edgar Poe

$4.60
Total running time: 59 minutes.
Album information

Featuring transcriptions of works by J.S. Bach, C.P.E. Bach, Mozart and Brahms plus original harp compositions by the lesser known Henriette Rénie and Ekaterina Walter-Kühne, 'Fantasien' is united by the theme of fantasy.

Harpist Sivan Magen dazzles audiences wherever he goes with his formidable virtuosity and demonstrably perfect technique. Recorded at the famous Yehudi Menuhin School in Surrey, Fantasien marks Magen's Linn debut.  The recording is a showcase of the modern concert harp demonstrating the powerful expression, dynamic range and sheer excitement this popular instrument can generate in the right hands.

Sivan Magen has recorded two previous albums, both of which received critical-acclaim; his Britten recital was listed in the New York Times' 'Best Recordings of 2012'.  Praised by the press as "a magician" (WQXR, New York), of "unheard of depth of colours, range of expression and rhetorical flow" (American Record Guide), Sivan Magen is the only Israeli to have ever won the prestigious International Harp Contest in Israel.   Magen also won the Pro Musicis International Award in New York and the Borletti-Buitoni Trust's 2012 Award for exceptional young musicians.
Related Artists
Reviews