Filters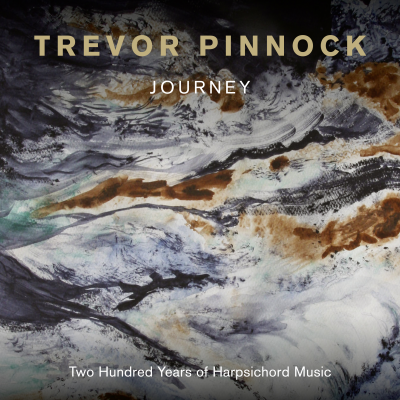 Inlay available for download
Booklet available for download
Diferencias sobre "El Canto del Caballero"

Composer(s)

Antonio de Cabezón

Antonio de Cabez�n

Diferencias sobre "El Canto del Caballero"

$2.30

The Carman's Whistle

$2.30

O ye tender babes

Composer(s)

Thomas Tallis

O ye tender babes

$2.30

Variations on "Mein junges Leben hat ein End", SwWV 324

Composer(s)

Jan Pieterszoon Sweelinck

Variations on "Mein junges Leben hat ein End", SwWV 324

$2.30

French Suite No. 6 in E Major, BWV 817: I. Prélude

Composer(s)

Johann Sebastian Bach

French Suite No. 6 in E Major, BWV 817: I. Prélude

$2.30

French Suite No. 6 in E Major, BWV 817: II. Allemande

Composer(s)

Johann Sebastian Bach

French Suite No. 6 in E Major, BWV 817: II. Allemande

$2.30

French Suite No. 6 in E Major, BWV 817: III. Courante

Composer(s)

Johann Sebastian Bach

French Suite No. 6 in E Major, BWV 817: III. Courante

$2.30

French Suite No. 6 in E Major, BWV 817: IV. Sarabande

Composer(s)

Johann Sebastian Bach

French Suite No. 6 in E Major, BWV 817: IV. Sarabande

$2.30

French Suite No. 6 in E Major, BWV 817: V. Gavotte

Composer(s)

Johann Sebastian Bach

French Suite No. 6 in E Major, BWV 817: V. Gavotte

$2.30

French Suite No. 6 in E Major, BWV 817: VI. Polonaise

Composer(s)

Johann Sebastian Bach

French Suite No. 6 in E Major, BWV 817: VI. Polonaise

$2.30

French Suite No. 6 in E Major, BWV 817: VII. Bourrée

Composer(s)

Johann Sebastian Bach

French Suite No. 6 in E Major, BWV 817: VII. Bourrée

$2.30

French Suite No. 6 in E Major, BWV 817: VIII. Menuet

Composer(s)

Johann Sebastian Bach

French Suite No. 6 in E Major, BWV 817: VIII. Menuet

$2.30

French Suite No. 6 in E Major, BWV 817: IX. Gigue

Composer(s)

Johann Sebastian Bach

French Suite No. 6 in E Major, BWV 817: IX. Gigue

$2.30

Toccate d'intavolatura di cimbalo et organo: I. Toccate dodeci: Toccata nona

Composer(s)

Girolamo Frescobaldi

Toccate d'intavolatura di cimbalo et organo: I. Toccate dodeci: Toccata nona

$2.30

Toccate d'intavolatura di cimbalo et organo: VII. Balletto e Corrente - VIII. Passachagli e Balletto

Composer(s)

Girolamo Frescobaldi

Toccate d'intavolatura di cimbalo et organo: VII. Balletto e Corrente - VIII. Passachagli e Balletto

$2.30

Chaconne in G Major, HWV 435

Composer(s)

George Frideric Handel

Chaconne in G Major, HWV 435

$2.30

Keyboard Sonata in D Major, K. 490

Composer(s)

Domenico Scarlatti

Keyboard Sonata in D Major, K. 490

$2.30

Keyboard Sonata in D Major, K. 491

Composer(s)

Domenico Scarlatti

Keyboard Sonata in D Major, K. 491

$2.30

Keyboard Sonata in D Major, K. 492

Composer(s)

Domenico Scarlatti

Keyboard Sonata in D Major, K. 492

$2.30
Total running time: 68 minutes.


Album information

This unique harpsichord recital charts two incredible musical journeys 400 years apart. Inspired by the travels of Antonio Cabezón, the sixteenth-century organist and composer, Pinnock's programme weaves a path not only through Cabezón's life but also through his own enviable career.

In celebration of his seventieth birthday, Pinnock has chosen a personal selection of works that evoke vivid memories from different stages of his life. Success in their respective careers led both Pinnock and Cabezón to travel widely; Cabezón's journeys through Europe resulted in meetings with several of the composers included in this program.

Journey sees Pinnock perform repertoire spanning two hundred years (encompassing works by Tallis, Byrd, Bull, Sweelinck, Bach, Frescobaldi, Handel and Scarlatti) on his favorite home instrument, a harpsichord made in 1982 after a model by the mid eighteenth-century French builder, Henri Hemsch. Pinnock's own journey has seen him recognized as one of the finest players of his generation, receiving many prizes and international recognition along the way whilst amassing an exceptional discography; his truly is an epic journey.
Related Artists
Reviews