Filters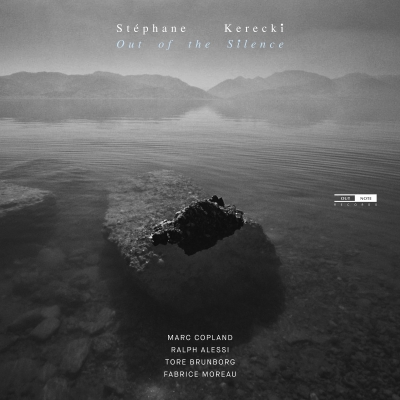 Inlay available for download
Booklet available for download
The Fox

Composer(s)

Stéphane Kerecki

Artist(s)

Ralph Alessi

Stéphane Kerecki

Marc Copland

Tore Brunborg

Fabrice Moreau

The Fox

$3.40

Rainbow's End

Composer(s)

Stéphane Kerecki

Artist(s)

Ralph Alessi

Stéphane Kerecki

Marc Copland

Tore Brunborg

Fabrice Moreau

Rainbow's End

$2.30

Day Dreamer

Composer(s)

Stéphane Kerecki

Artist(s)

Stéphane Kerecki

Marc Copland

Fabrice Moreau

Day Dreamer

$2.30

Out of the Silence

Composer(s)

Stéphane Kerecki

Artist(s)

Ralph Alessi

Stéphane Kerecki

Marc Copland

Tore Brunborg

Fabrice Moreau

Out of the Silence

$3.40

New Dawn

Composer(s)

Stéphane Kerecki

Artist(s)

Stéphane Kerecki

Marc Copland

Tore Brunborg

Fabrice Moreau

New Dawn

$2.30

Hands

Composer(s)

Stéphane Kerecki

Artist(s)

Stéphane Kerecki

Marc Copland

Fabrice Moreau

Hands

$2.30

Glebe Cottage

Composer(s)

Stéphane Kerecki

Artist(s)

Stéphane Kerecki

Marc Copland

Tore Brunborg

Fabrice Moreau

Glebe Cottage

$2.30

The Booster

Composer(s)

Stéphane Kerecki

Artist(s)

Stéphane Kerecki

Marc Copland

Tore Brunborg

Fabrice Moreau

The Booster

$2.30

Birth

Composer(s)

Stéphane Kerecki

Artist(s)

Ralph Alessi

Stéphane Kerecki

Marc Copland

Tore Brunborg

Fabrice Moreau

Birth

$2.30

Homecoming

Composer(s)

Stéphane Kerecki

Artist(s)

Stéphane Kerecki

Marc Copland

Tore Brunborg

Fabrice Moreau

Homecoming

$2.30
Total running time: 65 minutes.

Album information

Stéphane Kerecki returned to composition after his two albums Nouvelle Vague and French Touch and now presents an album of his most recent works. 

This new project features a dream ensemble: Marc Copland, has been one of the most important pianists on the New York scene for some forty years; the Norwegian saxophonist Tore Brunborg (Manu Katché, Nils Petter Molvær) captivates the ear with his extraordinary sound and lyricism; trumpeter Ralph Alessi (Ravi Coltrane, Fred Hersh) is, according to his peers, one of the most brilliant trumpeters on the international scene; drummer Fabrice Moreau (Airelle Besson, Trio Viret), Kerecki's partner on his last two albums, has worked closely with him for many years. Kerecki's own sensitivity comes fully into play with such a line-up and allows abundant room for interaction with such star players. His melody-based numbers include subtle references to the lyrical jazz of the 1970s that marked his early years.
Related Artists
Reviews