Filters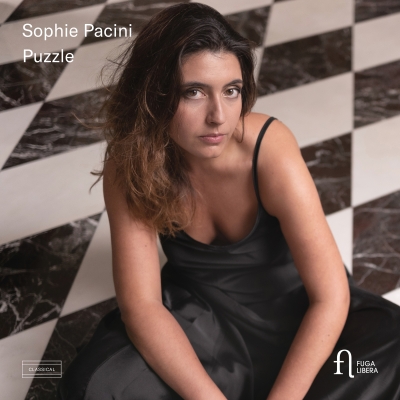 Inlay available for download
Booklet available for download
Ballade No. 1 in G Minor, Op. 23

Composer(s)

Frédéric Chopin

Ballade No. 1 in G Minor, Op. 23

$3.40

Impromptu No. 1 in A-Flat Major, Op. 29

Composer(s)

Frédéric Chopin

Impromptu No. 1 in A-Flat Major, Op. 29

$2.30

Étude No. 11 in A Minor, Op. 25

Composer(s)

Frédéric Chopin

Étude No. 11 in A Minor, Op. 25

$2.30

Études, Op. 25: No. 12 in C Minor

Composer(s)

Frédéric Chopin

Études, Op. 25: No. 12 in C Minor

$2.30

Études, Op. 25: No. 7 in C-Sharp Minor

Composer(s)

Frédéric Chopin

Études, Op. 25: No. 7 in C-Sharp Minor

$2.30

Preludes, Op. 11: No. 4 in E Minor

Composer(s)

Alexander Scriabin

Preludes, Op. 11: No. 4 in E Minor

$2.30

Preludes, Op. 11: No. 5 in D Major

Composer(s)

Alexander Scriabin

Preludes, Op. 11: No. 5 in D Major

$2.30

Études, Op. 25: No. 10 in B Minor

Composer(s)

Frédéric Chopin

Études, Op. 25: No. 10 in B Minor

$2.30

Waltzes, Op. 70: No. 1, Molto vivace in G-Flat Major

Composer(s)

Frédéric Chopin

Waltzes, Op. 70: No. 1, Molto vivace in G-Flat Major

$2.30

Waltzes, Op. 70: No. 2 in F Minor

Composer(s)

Frédéric Chopin

Waltzes, Op. 70: No. 2 in F Minor

$2.30

Preludes, Op. 11: No. 22 in G Minor

Composer(s)

Alexander Scriabin

Preludes, Op. 11: No. 22 in G Minor

$2.30

Nocturne No. 20 in C-Sharp Minor, B. 49

Composer(s)

Frédéric Chopin

Nocturne No. 20 in C-Sharp Minor, B. 49

$2.30

Valse in E-Flat Major, KK IVb/10

Composer(s)

Frédéric Chopin

Valse in E-Flat Major, KK IVb/10

$2.30

Valse in A Minor KK IVb/11

Composer(s)

Frédéric Chopin

Valse in A Minor KK IVb/11

$2.30

Valse in E-Flat Major, KK IVa/14

Composer(s)

Frédéric Chopin

Valse in E-Flat Major, KK IVa/14

$2.30

Études, Op. 10: No. 1 in C Major

Composer(s)

Frédéric Chopin

Études, Op. 10: No. 1 in C Major

$2.30
Total running time: 53 minutes.
Album information

Hailed by the music press as one of the most gifted pianists of her generation and recipient of many international awards, established German-Italian pianist and ECHO winner Sophie Pacini invites us on a very personal journey across the pianistic cosmos.

In her own words: "On this album, I have combined pieces which have accompanied and reassured me in seemingly small, but ultimately crucial moments of my life."

Puzzle represents a musical résumé of the award-winning pianist's life to date. Returning to her beloved Chopin Sophie combines recordings of short stories (the Ballade No. 1 in G minor), night pieces (the C-sharp minor Nocturne), improvisations (the A-flat major Impromptu), refinements (five études) and quiet dances (five waltzes), alongside interludes (three preludes) by Alexander Scriabin.
Related Artists