Filters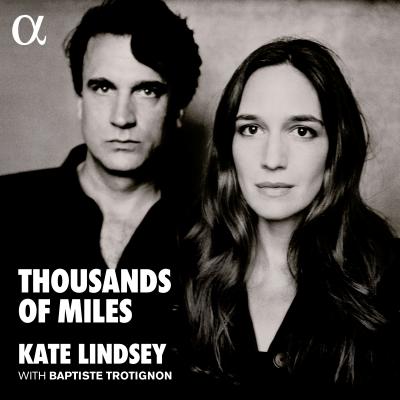 Inlay available for download
Booklet available for download
Nanna's Lied

Artist(s)

Kate Lindsey

Baptiste Trotignon

Nanna's Lied

$2.30

The Threepenny Opera: Pirate Jenny - Barbara Song

Artist(s)

Kate Lindsey

Baptiste Trotignon

The Threepenny Opera: Pirate Jenny - Barbara Song

$2.30

Lost in the Stars: Trouble Man

Artist(s)

Kate Lindsey

Baptiste Trotignon

Lost in the Stars: Trouble Man

$2.30

Hymne

Artist(s)

Kate Lindsey

Baptiste Trotignon

Hymne

$2.30

Je ne t'aime pas

Artist(s)

Kate Lindsey

Baptiste Trotignon

Je ne t'aime pas

$2.30

Lost in the Stars: Thousands of Miles - Big Mole

Artist(s)

Kate Lindsey

Baptiste Trotignon

Lost in the Stars: Thousands of Miles - Big Mole

$2.30

Don't Look Now

Artist(s)

Kate Lindsey

Baptiste Trotignon

Don't Look Now

$2.30

Schneeglöckchen

Composer(s)

Erich Wolfgang Korngold

Artist(s)

Kate Lindsey

Baptiste Trotignon

Schneeglöckchen

$2.30

Die stille Stadt

Artist(s)

Kate Lindsey

Baptiste Trotignon

Die stille Stadt

$2.30

Mond, so gehst du wieder auf

Composer(s)

Erich Wolfgang Korngold

Artist(s)

Kate Lindsey

Baptiste Trotignon

Mond, so gehst du wieder auf

$2.30

Street Scene: Lonely House - We'll Go Away Together

Artist(s)

Kate Lindsey

Baptiste Trotignon

Street Scene: Lonely House - We'll Go Away Together

$2.30

Der Abschiedsbrief

Artist(s)

Kate Lindsey

Baptiste Trotignon

Der Abschiedsbrief

$2.30

Rise and Fall of the City of Mahagonny: Denn wie man sich bettet, so liegt man

Artist(s)

Kate Lindsey

Baptiste Trotignon

Rise and Fall of the City of Mahagonny: Denn wie man sich bettet, so liegt man

$2.30

Buddy on the Nightshift - Berlin im Licht

Artist(s)

Kate Lindsey

Baptiste Trotignon

Buddy on the Nightshift - Berlin im Licht

$2.30

Und hat der Tag all seine Qual

Composer(s)

Alexander von Zemlinsky

Artist(s)

Kate Lindsey

Baptiste Trotignon

Und hat der Tag all seine Qual

$2.30

Selige Stunde

Composer(s)

Alexander von Zemlinsky

Artist(s)

Kate Lindsey

Baptiste Trotignon

Selige Stunde

$2.30

La complainte de la Seine (Bonus Track)

Artist(s)

Kate Lindsey

Baptiste Trotignon

La complainte de la Seine (Bonus Track)

$2.30

Abschiedslieder, Op. 14: I. Sterbelied (Bonus Track)

Composer(s)

Erich Wolfgang Korngold

Artist(s)

Kate Lindsey

Baptiste Trotignon

Abschiedslieder, Op. 14: I. Sterbelied (Bonus Track)

$2.30

5 Gesänge, Op. 7: I. Da waren zwei Kinder (Bonus Track)

Composer(s)

Alexander von Zemlinsky

Artist(s)

Kate Lindsey

Baptiste Trotignon

5 Gesänge, Op. 7: I. Da waren zwei Kinder (Bonus Track)

$2.30
Total running time: 72 minutes.
Album information

Closing the distance between classical music and Broadway, between the old world and the new, this album is born out of a stunning encounter between two performers: Kate Lindsey and Baptiste Trotignon.

Kate Lindsey is an opera star whose career is skyrocketing. She has stunned audiences with her performances of Mozart and Purcell, but grew up steeped in the music of Broadway, from Gershwin to Cole Porter. Baptiste Trotignon is a multi award-winning jazz pianist who plays with big names like Brad Mehldau or Tom Harrell, but who has a long-held interest in classical music, even composing a piano concerto for Nicholas Angelich.

Together, they have produced a rich and varied programme around the songs of Kurt Weill, from Nanna's Lied to Trouble Man, as well as the classics from The Threepenny Opera and Lost in the Stars. This journey through three European languages brings the listener to the very beginnings of jazz, and features all-new arrangements and deft improvisations by pianist Baptiste Trotignon. Lindsey and Trotignon also pay homage to three composers who, like Weill, all emigrated to the United States: Alma Mahler, Zemlinsky and Korngold. 
Related Artists
Reviews