Filters
English Ayres by Thomas Campion
English Ayres by Thomas Campion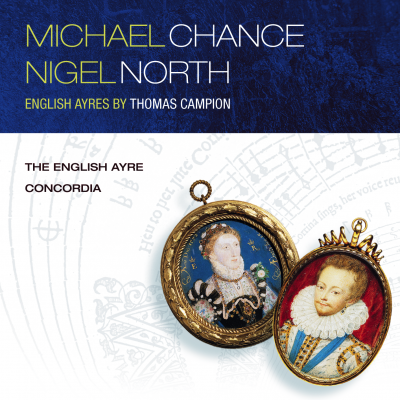 Come Cheerful Day

Composer(s)

Thomas Campion

Artist(s)

Rachel Elliott

Mark Padmore

Come Cheerful Day

$1.80

The Peaceful Western Wind

Composer(s)

Thomas Campion

Artist(s)

Rachel Elliott

Mark Padmore

The Peaceful Western Wind

$1.80

Turn Back You Wanton Flyer

Composer(s)

Thomas Campion

Turn Back You Wanton Flyer

$1.80

It Fell On A Summers Day

Composer(s)

Thomas Campion

It Fell On A Summers Day

$1.80

When To Her Lute

Composer(s)

Thomas Campion

When To Her Lute

$1.80

Break Now My Heart And Die

Composer(s)

Thomas Campion

Break Now My Heart And Die

$1.80

My Love Hath Vowed

Composer(s)

Thomas Campion

My Love Hath Vowed

$1.80

I Care Not For These Ladies

Composer(s)

Thomas Campion

Artist(s)

Peter Harvey

Mark Levy

I Care Not For These Ladies

$1.80

Shall I Come, Sweet Love, To Thee?

Composer(s)

Thomas Campion

Shall I Come, Sweet Love, To Thee?

$1.80

Fire, Fire

Composer(s)

Thomas Campion

Fire, Fire

$1.80

All Looks Be Pale

Composer(s)

Thomas Campion

All Looks Be Pale

$1.80

Jack And Joan

Composer(s)

Thomas Campion

Artist(s)

Rachel Elliott

Mark Padmore

Jack And Joan

$1.80

There Is A Garden In Her Face

Composer(s)

Thomas Campion

There Is A Garden In Her Face

$1.80

Fain Would I Wed

Composer(s)

Thomas Campion

Artist(s)

Rachel Elliott

Mark Levy

Fain Would I Wed

$1.80

Sweet, Exclude Me Not

Composer(s)

Thomas Campion

Artist(s)

Mark Padmore

Concordia

Sweet, Exclude Me Not

$1.80

Could My Heart More Tongues Employ

Composer(s)

Thomas Campion

Could My Heart More Tongues Employ

$1.80

Kind Are Her Answers

Composer(s)

Thomas Campion

Kind Are Her Answers

$1.80

A Secret Love Or Two

Composer(s)

Thomas Campion

Artist(s)

Rachel Elliott

Concordia

A Secret Love Or Two

$1.80

Beauty Is But A Painted Hell

Composer(s)

Thomas Campion

Beauty Is But A Painted Hell

$1.80

Oft Have I Sighed

Composer(s)

Thomas Campion

Artist(s)

Rachel Elliott

Mark Levy

Oft Have I Sighed

$1.80

I Must Complain

Composer(s)

Thomas Campion

I Must Complain

$1.80

Leave Prolonging Thy Distress

Composer(s)

Thomas Campion

Leave Prolonging Thy Distress

$1.80

The Cypress Curtain Of The Night Is Spread

Composer(s)

Thomas Campion

The Cypress Curtain Of The Night Is Spread

$1.80

Author Of Light

Composer(s)

Thomas Campion

Artist(s)

Rachel Elliott

Mark Padmore

Author Of Light

$1.80

Never Weather-Beaten Sail

Composer(s)

Thomas Campion

Artist(s)

Michael Chance

Concordia

Never Weather-Beaten Sail

$1.80
Total running time: 69 minutes.
Album information

Lutenist Nigel North teams up with countertenor Michael Chance to record Campion's songs with traditional lute accomaniment. 

Thomas Campion (1567-1620) holds a unique place in the history of Elizabethan and Jacobean musical culture as a great poet who was also a consummate musician. His English Ayres epitomise the sound of Shakespeare's England. Although his music is too often overshadowed by that of his contemporary John Dowland, Campion's delightful Ayres explore a wide emotional range and vary in scale from a single voice with lute.

Michael Chance and Nigel North are joined by The English Ayre (Rachel Elliott, soprano; Mark Padmore, tenor; Peter Harvey, baritone) and Concordia (Mark Levy, Alison McGilvray, Joanna Levine, viols).
Related Artists
Reviews