Filters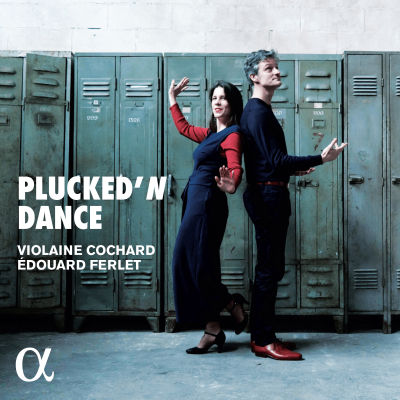 Inlay available for download
Booklet available for download
Bartok' N Roll

Composer(s)

Édouard Ferlet

Artist(s)

Édouard Ferlet

Violaine Cochard

Bartok' N Roll

$4.80

Les cinq sauvages

Composer(s)

Édouard Ferlet

Artist(s)

Édouard Ferlet

Violaine Cochard

Les cinq sauvages

$2.40

Entre ciel

Composer(s)

Édouard Ferlet

Artist(s)

Édouard Ferlet

Violaine Cochard

Entre ciel

$2.40

Envoûtés

Composer(s)

Édouard Ferlet

Artist(s)

Édouard Ferlet

Violaine Cochard

Envoûtés

$4.80

Danse de profil

Composer(s)

Édouard Ferlet

Artist(s)

Édouard Ferlet

Violaine Cochard

Danse de profil

$2.40

Le bal éthylic

Composer(s)

Édouard Ferlet

Artist(s)

Édouard Ferlet

Violaine Cochard

Le bal éthylic

$2.40

Ombre d'or

Composer(s)

Édouard Ferlet

Artist(s)

Édouard Ferlet

Violaine Cochard

Ombre d'or

$2.40

Valse blanche

Composer(s)

Édouard Ferlet

Artist(s)

Édouard Ferlet

Violaine Cochard

Valse blanche

$2.40

Qui-vive

Composer(s)

Édouard Ferlet

Artist(s)

Édouard Ferlet

Violaine Cochard

Qui-vive

$2.40

Révérence

Composer(s)

Édouard Ferlet

Artist(s)

Édouard Ferlet

Violaine Cochard

Révérence

$2.40

Oppidum

Composer(s)

Édouard Ferlet

Artist(s)

Édouard Ferlet

Violaine Cochard

Oppidum

$4.80
Total running time: 48 minutes.

Album information

Édouard Ferlet and Violaine Cochard take you on a journey through countries, periods and styles on the theme of dance.

The themes and melodies are borrowed from Spanish, Turkish, Russian, Italian, English, Hungarian and French composers, inspired by folk music and dances. Édouard Ferlet has used this music to compose new pieces, arranged for harpsichord and piano. There are no direct quotations here, but a thread which is woven between these well-known melodies and a new musical vocabulary. In each piece Violaine Cochard and Edouard Ferlet improvise freely, each with their individual 'temperament' and sensibility. They work on sonority, texture, the exploration of sound palettes, spatialisation, phrasing, distillation. The two artists seek to develop sonic possibilities, articulations, playing techniques and interaction between their musical personalities.

A special feature is their work on pulse and tempo, with compound metres linked with the rhythms of folksongs and dances, which are often in compound time. Each piece is underpinned by an individual dramaturgy; the melodies are immediately appealing because they remind us of something while surprising us with jazz and contemporary arrangements.
Related Artists
Reviews