Filters
Thomas Wilson: Symphonies Nos. 3 & 4
Thomas Wilson: Symphonies Nos. 3 & 4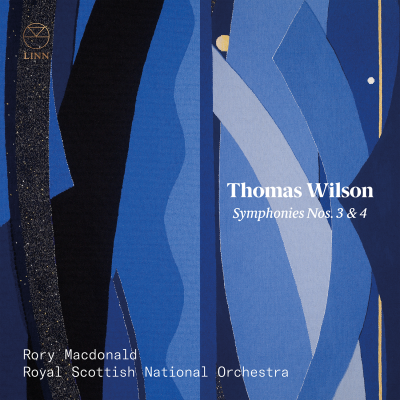 Inlay available for download
Booklet available for download
Symphony No. 4, "Passeleth Tapestry"

Composer(s)

Thomas Wilson

Artist(s)

Rory Macdonald

Royal Scottish National Orchestra

Symphony No. 4, "Passeleth Tapestry"

$9.20

Symphony No. 3

Composer(s)

Thomas Wilson

Artist(s)

Rory Macdonald

Royal Scottish National Orchestra

Symphony No. 3

$8.00

Carillon

Composer(s)

Thomas Wilson

Artist(s)

Rory Macdonald

Royal Scottish National Orchestra

Carillon

$5.75
Total running time: 73 minutes.


Album information

Rory Macdonald conducts the Royal Scottish National Orchestra in the premiere recording of three orchestral works by 'the father of Scottish music', composer Thomas Wilson (1927–2001).

Wilson was an important figure in Scotland's musical renaissance, whose exceptional output established him as a composer of particular significance. Wilson completed five symphonies of which two are recorded here: Symphony No. 3 and Symphony No. 4 'Passeleth Tapestry', both of which were premiered by the RSNO.

The Third Symphony, a RSNO commission, was described in The Guardian as 'one of most impressive works written by a Scottish composer in recent years'. The Fourth Symphony, written to mark Paisley's 500th anniversary, features masterly orchestration throughout and Wilson's treatment of the strings is especially fresh and inventive.

Carillon was commissioned by Glasgow city council in 1990 as part of its European City of Culture celebrations, as the inaugural work to celebrate the opening of the city's new Royal Concert Hall, where the RSNO is now based. This recording is a fitting tribute to the leading Scottish composer of his generation by an orchestra who inspired and premiered his work.
Related Artists
Reviews