Filters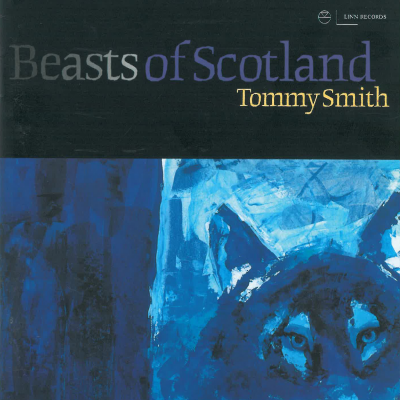 Golden Eagle

Composer(s)

Tommy Smith , Edwin Morgan

Tommy Smith

Artist(s)

Guy Barker - Trumpet, Flumpet, Flugel Horn, Andy Panayi - Flute, Alto Saxophone, Steve Hamilton - Piano, Synthesiser, Alec Dankworth - Bass, Tom Gordon - Drums, Percussion

Golden Eagle

$2.70

Salmon

Composer(s)

Tommy Smith , Edwin Morgan

Tommy Smith

Artist(s)

Guy Barker - Trumpet, Flumpet, Flugel Horn, Andy Panayi - Flute, Alto Saxophone, Steve Hamilton - Piano, Synthesiser, Alec Dankworth - Bass, Tom Gordon - Drums, Percussion

Salmon

$2.70

Midge

Composer(s)

Tommy Smith , Edwin Morgan

Tommy Smith

Artist(s)

Guy Barker - Trumpet, Flumpet, Flugel Horn, Andy Panayi - Flute, Alto Saxophone, Steve Hamilton - Piano, Synthesiser, Alec Dankworth - Bass, Tom Gordon - Drums, Percussion

Midge

$2.70

Wolf

Composer(s)

Tommy Smith , Edwin Morgan

Tommy Smith

Artist(s)

Guy Barker - Trumpet, Flumpet, Flugel Horn, Andy Panayi - Flute, Alto Saxophone, Steve Hamilton - Piano, Synthesiser, Alec Dankworth - Bass, Tom Gordon - Drums, Percussion

Wolf

$1.80

Red Deer

Composer(s)

Tommy Smith , Edwin Morgan

Tommy Smith

Artist(s)

Guy Barker - Trumpet, Flumpet, Flugel Horn, Andy Panayi - Flute, Alto Saxophone, Steve Hamilton - Piano, Synthesiser, Alec Dankworth - Bass, Tom Gordon - Drums, Percussion

Red Deer

$2.70

Gannet

Composer(s)

Tommy Smith , Edwin Morgan

Tommy Smith

Artist(s)

Guy Barker - Trumpet, Flumpet, Flugel Horn, Andy Panayi - Flute, Alto Saxophone, Steve Hamilton - Piano, Synthesiser, Alec Dankworth - Bass, Tom Gordon - Drums, Percussion

Gannet

$2.70

Conger Eel

Composer(s)

Tommy Smith , Edwin Morgan

Tommy Smith

Artist(s)

Guy Barker - Trumpet, Flumpet, Flugel Horn, Andy Panayi - Flute, Alto Saxophone, Steve Hamilton - Piano, Synthesiser, Alec Dankworth - Bass, Tom Gordon - Drums, Percussion

Conger Eel

$1.80

Spider

Composer(s)

Tommy Smith , Edwin Morgan

Tommy Smith

Artist(s)

Guy Barker - Trumpet, Flumpet, Flugel Horn, Andy Panayi - Flute, Alto Saxophone, Steve Hamilton - Piano, Synthesiser, Alec Dankworth - Bass, Tom Gordon - Drums, Percussion

Spider

$3.70

Seal

Composer(s)

Tommy Smith , Edwin Morgan

Tommy Smith

Artist(s)

Guy Barker - Trumpet, Flumpet, Flugel Horn, Andy Panayi - Flute, Alto Saxophone, Steve Hamilton - Piano, Synthesiser, Alec Dankworth - Bass, Tom Gordon - Drums, Percussion

Seal

$2.70

Wildcat

Composer(s)

Tommy Smith , Edwin Morgan

Tommy Smith

Artist(s)

Guy Barker - Trumpet, Flumpet, Flugel Horn, Andy Panayi - Flute, Alto Saxophone, Steve Hamilton - Piano, Synthesiser, Alec Dankworth - Bass, Tom Gordon - Drums, Percussion

Wildcat

$1.80
Total running time: 77 minutes.
Album information

The saxophone virtuoso composes and performs material inspired by poet Edwin Morgan.

Borne from a project commissioned by the Glasgow International Jazz Festival Beasts of Scotland showcases two of the finest talents of the Scottish creative arts scene: saxophonist Tommy Smith and poet Edwin Morgan. This is not the first time Morgan has collaborated with musicians, he has also collaborated with various composers on opera librettos and his own poems have been set to music by (among others) Martin Dalby and Archie Fisher.

The illustrations in the booklet are by Neil Boyce, Glasgow School of Art - winner of Beasts of Scotland Art Competition 1996 sponsored by Linn Records.
Related Artists
Reviews