Filters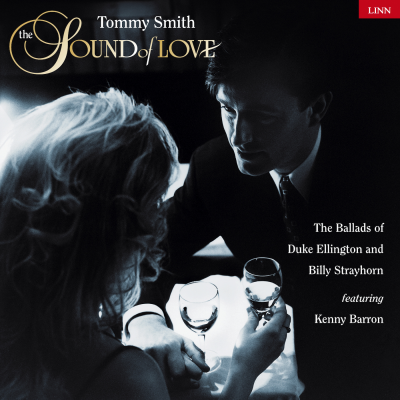 Inlay available for download
Booklet available for download
Johnny Come Lately

Composer(s)

Billy Strayhorn

Artist(s)

Tommy Smith: saxophone, Kenny Barron: piano, Peter Washington: bass, Billy Drummond: drums

Johnny Come Lately

$2.30

The Star-Crossed Lovers

Composer(s)

Duke Ellington, Billy Strayhorn

Artist(s)

Tommy Smith: saxophone, Kenny Barron: piano, Peter Washington: bass, Billy Drummond: drums

The Star-Crossed Lovers

$2.30

In A Sentimental Mood

Composer(s)

Duke Ellington

Artist(s)

Tommy Smith: saxophone, Kenny Barron: piano, Peter Washington: bass, Billy Drummond: drums

In A Sentimental Mood

$2.30

A Flower Is A Lovesome Thing

Composer(s)

Billy Strayhorn

Artist(s)

Tommy Smith: saxophone, Kenny Barron: piano, Peter Washington: bass, Billy Drummond: drums

A Flower Is A Lovesome Thing

$2.30

Chelsea Bridge

Composer(s)

Billy Strayhorn

Artist(s)

Tommy Smith: saxophone, Kenny Barron: piano, Peter Washington: bass, Billy Drummond: drums

Chelsea Bridge

$2.30

Isfahan

Composer(s)

Duke Ellington, Billy Strayhorn

Artist(s)

Tommy Smith: saxophone, Kenny Barron: piano, Peter Washington: bass, Billy Drummond: drums

Isfahan

$3.40

Duke Ellington's Sound Of Love

Artist(s)

Kenny Barron - piano, Peter Washington - bass, Billy Drummond - drums

Duke Ellington's Sound Of Love

$2.30

Sophisticated Lady

Composer(s)

Charles Mingus

Artist(s)

Tommy Smith: saxophone, Kenny Barron: piano, Peter Washington: bass, Billy Drummond: drums

Sophisticated Lady

$3.40

Passion Flower

Composer(s)

Duke Ellington

Artist(s)

Tommy Smith: saxophone, Kenny Barron: piano, Peter Washington: bass, Billy Drummond: drums

Passion Flower

$2.30

Solitude

Composer(s)

Billy Strayhorn

Artist(s)

Tommy Smith: saxophone, Kenny Barron: piano, Peter Washington: bass, Billy Drummond: drums

Solitude

$2.30

Prelude To A Kiss

Composer(s)

Duke Ellington

Artist(s)

Tommy Smith: saxophone, Kenny Barron: piano, Peter Washington: bass, Billy Drummond: drums

Prelude To A Kiss

$2.30

Cottontail

Composer(s)

Duke Ellington

Artist(s)

Tommy Smith: saxophone, Kenny Barron: piano, Peter Washington: bass, Billy Drummond: drums

Cottontail

$2.30
Total running time: 67 minutes.
Album information

Saxophone virtuoso Tommy Smith reveals himself to be a consummate ballad player on this laid back selection of classics by two of the most justly celebrated composers in jazz history: Duke Ellington and Billy Strayhorn.

The eleven classics contained on this recording - five by Ellington, four by Strayhorn and two collaborative pieces - include some of the loveliest songs to grace twentieth-century music. The cleverly chosen title track 'The Sound Of Love', written by Charlie Mingus in tribute to Ellington, is a rarely played gem.

Smith fully respects the two composers' original intentions, whilst utilising shading, colour and texture to add a further dimension of warmth to these familiar themes. Made in New York, with many tracks recorded in just one take, the album peaked at #20 in the American Gavin Jazz Chart upon release.

Smith is accompanied by a trio of seasoned musicians: Kenny Barron (a six-time recipient of the Jazz Journalists Association 'Best Pianist' award), bassist Peter Washington and Billy Drummond on drums.
Related Artists
Reviews