Filters
Misty Morning and No Time
Misty Morning and No Time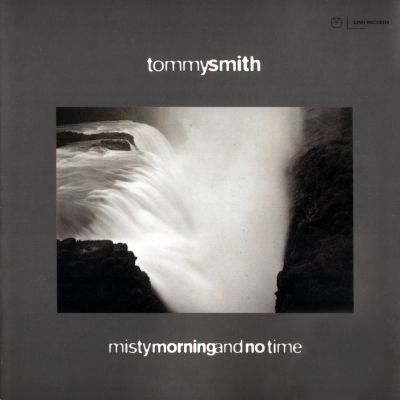 Intrusion

Artist(s)

Terje Gewelt - Bass, Ian Froman - Drums, Guy Barker - Trumpet. Julian Arguelles - Saxophone, Steve Hamilton - piano

Intrusion

$1.80

Estuary

Artist(s)

Terje Gewelt - Bass, Ian Froman - Drums, Guy Barker - Trumpet. Julian Arguelles - Saxophone, Steve Hamilton - piano

Estuary

$1.80

Incident

Artist(s)

Terje Gewelt - Bass, Ian Froman - Drums, Guy Barker - Trumpet. Julian Arguelles - Saxophone, Steve Hamilton - piano

Incident

$1.80

Memorial

Artist(s)

Terje Gewelt - Bass, Ian Froman - Drums, Guy Barker - Trumpet. Julian Arguelles - Saxophone, Steve Hamilton - piano

Memorial

$1.80

The Root Of It

Artist(s)

Terje Gewelt - Bass, Ian Froman - Drums, Guy Barker - Trumpet. Julian Arguelles - Saxophone, Steve Hamilton - piano

The Root Of It

$1.80

You Went Away

Artist(s)

Terje Gewelt - Bass, Ian Froman - Drums, Guy Barker - Trumpet. Julian Arguelles - Saxophone, Steve Hamilton - piano

You Went Away

$1.80

Dipper

Artist(s)

Terje Gewelt - Bass, Ian Froman - Drums, Guy Barker - Trumpet. Julian Arguelles - Saxophone, Steve Hamilton - piano

Dipper

$1.80

Rag and Bone

Artist(s)

Terje Gewelt - Bass, Ian Froman - Drums, Guy Barker - Trumpet. Julian Arguelles - Saxophone, Steve Hamilton - piano

Rag and Bone

$1.80

Sounds Of The Day

Artist(s)

Terje Gewelt - Bass, Ian Froman - Drums, Guy Barker - Trumpet. Julian Arguelles - Saxophone, Steve Hamilton - piano

Sounds Of The Day

$1.80

Country Dance

Artist(s)

Terje Gewelt - Bass, Ian Froman - Drums, Guy Barker - Trumpet. Julian Arguelles - Saxophone, Steve Hamilton - piano

Country Dance

$1.80

Misty Morning and No Time

Artist(s)

Terje Gewelt - Bass, Ian Froman - Drums, Guy Barker - Trumpet. Julian Arguelles - Saxophone, Steve Hamilton - piano

Misty Morning and No Time

$1.80

Day Break

Artist(s)

Terje Gewelt - Bass, Ian Froman - Drums, Guy Barker - Trumpet. Julian Arguelles - Saxophone, Steve Hamilton - piano

Day Break

$1.80

Two Friends

Artist(s)

Terje Gewelt - Bass, Ian Froman - Drums, Guy Barker - Trumpet. Julian Arguelles - Saxophone, Steve Hamilton - piano

Two Friends

$1.80

Trapped

Artist(s)

Terje Gewelt - Bass, Ian Froman - Drums, Guy Barker - Trumpet. Julian Arguelles - Saxophone, Steve Hamilton - piano

Trapped

$1.80
Total running time: 69 minutes.
Album information

This is Tommy Smith's second album for Linn and his second commission for sextet.

The music on this album represents a new peak in the progress of saxophonist and composer Tommy Smith. It seems a long time now since he was a teenage prodigy setting out from Edinburgh for Berklee college in Boston back in 1984, but he has matured both as a person and as a musician, and is now set to fulfill all the promise we heard in him as a fifteen year old those dozen or so years ago.

It has not all been easy, nor has progress always been smooth, but the knocks and setbacks have surely contributed their own valuable lessons to his development. If things maybe came at him a little too fast in those first few years, he has learned a great deal in the process, and that is reflected in the superbly creative and utterly assured music on this recording.

His Forward Motion trio which cut Reminiscence are here again, with bass player Terje Gewelt and drummer Ian Froman providing the rhythmic and harmonic foundation alongside pianist Steve Hamilton, another young Scot who has followed Smith's pioneering road to Berklee (which is, of course, where Tommy met Terje and Ian in the first place.)

The band is completed by trumpeter Guy Barker and saxophonist Julian Arguelles.
Related Artists
Reviews