Filters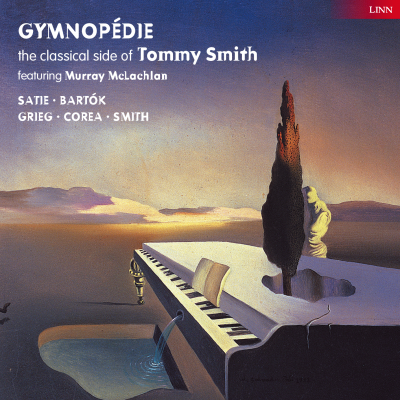 Gymnopedie

Artist(s)

Murray McLachlan - piano

Gymnopedie

$1.80

Bagpipe Music

Artist(s)

Murray McLachlan - piano

Bagpipe Music

$1.80

Gnossienne No.1

Artist(s)

Murray McLachlan - piano

Gnossienne No.1

$1.80

Children's Song No.7

Artist(s)

Murray McLachlan - piano

Children's Song No.7

$1.80

Arietta

Artist(s)

Murray McLachlan - piano

Arietta

$1.80

Children's Song No.6

Artist(s)

Murray McLachlan - piano

Children's Song No.6

$1.80

Notturno

Artist(s)

Murray McLachlan - piano

Notturno

$1.80

Bulgarian Rhythm No.1

Artist(s)

Murray McLachlan - piano

Bulgarian Rhythm No.1

$1.80

Gnossiene No.3

Artist(s)

Murray McLachlan - piano

Gnossiene No.3

$1.80

Je Te Veux

Artist(s)

Murray McLachlan - piano

Je Te Veux

$1.80

Mirror Talk

Artist(s)

Murray McLachlan - piano

Mirror Talk

$1.80

The Looking Glass

Artist(s)

Murray McLachlan - piano

The Looking Glass

$1.80

There is a Mirror Only You Can See

Artist(s)

Murray McLachlan - piano

There is a Mirror Only You Can See

$2.70

Hologram

Artist(s)

Murray McLachlan - piano

Hologram

$1.80

Call of the Shaman

Artist(s)

Murray McLachlan - piano

Call of the Shaman

$1.80

The Promise and the Search

Artist(s)

Murray McLachlan - piano

The Promise and the Search

$1.80

A Heap of Broken Images

Artist(s)

Murray McLachlan - piano

A Heap of Broken Images

$1.80

Journeys Home, Destination Unknown

Artist(s)

Murray McLachlan - piano

Journeys Home, Destination Unknown

$2.70
Total running time: 69 minutes.
Album information

An album with classical leaning featuring pieces by Grieg and Bartók.

Released in 1998, Gymnopedie: The Classical Side of Tommy Smith, was recorded with his regular duo partner, classical pianist Murray McLachlan.

The disc features music by Satie, Bartók, Grieg and Chick Corea, plus Smith's Sonatas No. 1 "Hall of Mirrors" and No. 2 "Dreaming With Open Eyes", based on Michael Tucker's book of the same title.
Related Artists
Reviews