Filters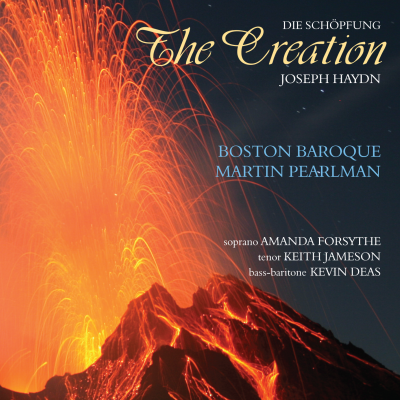 Inlay available for download
Booklet available for download
Part 1, Prelude: 'Die Vorstellung des Chaos'

Part 1, Prelude: 'Die Vorstellung des Chaos'

$2.30

Part 1, No. 1, Recitativ mit Chor: 'Im Anfange schuf Gott Himmel und Erde'

Part 1, No. 1, Recitativ mit Chor: 'Im Anfange schuf Gott Himmel und Erde'

$2.30

Part 1, No. 2, Arie mit Chor: 'Nun schwanden vor dem heiligen Strahle'

Part 1, No. 2, Arie mit Chor: 'Nun schwanden vor dem heiligen Strahle'

$2.30

Part 1, No. 3, Recitativ: 'Und Gott machte das Firmament'

Part 1, No. 3, Recitativ: 'Und Gott machte das Firmament'

$2.30

Part 1, No. 4, Solo mit Chor: 'Mit Staunen sieht das Wunderwerk'

Part 1, No. 4, Solo mit Chor: 'Mit Staunen sieht das Wunderwerk'

$2.30

Part 1, No. 5, Recitativ: 'Und Gott sprach: Es sammle sich das Wasser'

Part 1, No. 5, Recitativ: 'Und Gott sprach: Es sammle sich das Wasser'

$2.30

Part 1, No. 6, Arie: 'Rollend in schaumenden Wellen'

Part 1, No. 6, Arie: 'Rollend in schaumenden Wellen'

$2.30

Part 1, No. 7, Recitativ: 'Und Gott sprach: Es bringe die Erde Gras hervor'

Part 1, No. 7, Recitativ: 'Und Gott sprach: Es bringe die Erde Gras hervor'

$2.30

Part 1, No. 8, Arie: 'Nun beut die Flur das frische Grun'

Part 1, No. 8, Arie: 'Nun beut die Flur das frische Grun'

$2.30

Part 1, No. 9, Recitativ: 'Und die himmlischen Heerscharen'

Part 1, No. 9, Recitativ: 'Und die himmlischen Heerscharen'

$2.30

Part 1, No. 10, Chor: 'Stimmt an die Saiten'

Part 1, No. 10, Chor: 'Stimmt an die Saiten'

$2.30

Part 1, No. 11, Recitativ: 'Und Gott sprach: Es sei'n Lichter an der Feste'

Part 1, No. 11, Recitativ: 'Und Gott sprach: Es sei'n Lichter an der Feste'

$2.30

Part 1, No. 12, Recitativ: 'In vollem Glanze steiget jetzt '

Part 1, No. 12, Recitativ: 'In vollem Glanze steiget jetzt '

$2.30

Part 1, No. 13, Terzett mit Chor: 'Die Himmel erzahlen die Ehre Gottes'

Part 1, No. 13, Terzett mit Chor: 'Die Himmel erzahlen die Ehre Gottes'

$2.30

Part II, No. 14, Recitativ: 'Und Gott sprach: Es bringe das Wasser'

Part II, No. 14, Recitativ: 'Und Gott sprach: Es bringe das Wasser'

$2.30

Part II, No. 15, Arie: 'Auf starkem Fittiche schwinget sich'

Part II, No. 15, Arie: 'Auf starkem Fittiche schwinget sich'

$3.40

Part II, No. 16, Recitativ: 'Und Gott schuf grosse Walfische'

Part II, No. 16, Recitativ: 'Und Gott schuf grosse Walfische'

$2.30

Part II, No. 17, Recitativ: 'Und die Engel ruhrten ihr' unsterblichen Harfen'

Part II, No. 17, Recitativ: 'Und die Engel ruhrten ihr' unsterblichen Harfen'

$2.30

Part II, No. 18, Terzett mit Chor: 'In holder Anmut stehn, mit jungem Grun'

Part II, No. 18, Terzett mit Chor: 'In holder Anmut stehn, mit jungem Grun'

$2.30

Part II, No. 19, Recitativ: 'Und Gott sprach: Es bringe die Erde hervor'

Part II, No. 19, Recitativ: 'Und Gott sprach: Es bringe die Erde hervor'

$2.30

Part II, No. 20, Recitativ: 'Gleich offnet sich der Erde Schoss'

Part II, No. 20, Recitativ: 'Gleich offnet sich der Erde Schoss'

$2.30

Part II, No. 21, Arie: 'Nun scheint in vollem Glanze der Himmel'

Part II, No. 21, Arie: 'Nun scheint in vollem Glanze der Himmel'

$2.30

Part II, No. 22, Recitativ: 'Und Gott schuf den Menshen'

Part II, No. 22, Recitativ: 'Und Gott schuf den Menshen'

$2.30

Part II, No. 23, Arie: 'Mit Wurd' und Hoheit angetan'

Part II, No. 23, Arie: 'Mit Wurd' und Hoheit angetan'

$2.30

Part II, No. 24, Recitativ: 'Und Gott sah jedes Ding'

Part II, No. 24, Recitativ: 'Und Gott sah jedes Ding'

$2.30

Part II, No. 25, Terzett mit Chor: 'Zu dir, o Herr, blickt alles auf'

Part II, No. 25, Terzett mit Chor: 'Zu dir, o Herr, blickt alles auf'

$3.40

Part III, No. 26: Recitativ: 'Aus Rosenwolken bricht'

Part III, No. 26: Recitativ: 'Aus Rosenwolken bricht'

$2.30

Part III, No. 27: Duett mit Chor: 'Von deiner Gut', o Herr und Gott'

Part III, No. 27: Duett mit Chor: 'Von deiner Gut', o Herr und Gott'

$3.40

Part III, No. 28: Recitativ: 'Nun ist die erste Pflicht erfullt'

Part III, No. 28: Recitativ: 'Nun ist die erste Pflicht erfullt'

$2.30

Part III, No. 29: Duett: 'Holde Gattin, dir zur Seite'

Part III, No. 29: Duett: 'Holde Gattin, dir zur Seite'

$3.40

Part III, No. 30: Recitativ: 'O glucklich Paar, und glucklich immerfort'

Part III, No. 30: Recitativ: 'O glucklich Paar, und glucklich immerfort'

$2.30

Part III, No. 31: Chor: 'Singt dem Herrn alle Stimmen'

Part III, No. 31: Chor: 'Singt dem Herrn alle Stimmen'

$2.30
Total running time: 96 minutes.

Album information

The three-time Grammy-nominated Boston Baroque, widely regarded as "one of the world's premier period-instruments bands" (Fanfare), marks the beginning of its relationship with Linn with a two-disc recording of Haydn's The Creation.

Boston Baroque, conducted by Martin Pearlman recorded Haydn's masterpiece at Mechanics Hall in Worchester, Massachusetts. The soloists Amanda Forsythe soprano, Keith Jameson tenor and Kevin Deas bass-baritone joined the ensemble for the performance of Haydn's crowning achievement.  The Creation remains one of the greatest works in the choral repertoire and has been astonishing audiences since its premiere in 1798.

The ensemble's previous performances of The Creation have received rave reviews, with the Boston Globe stating: "Boston Baroque performed [Haydn's Creation] with vibrant color and a fleet momentum...and made it a vivid, effervescent occasion."

This recording was named one of the 'Top Ten Classical CDs of 2012' by Manchester Evening News.
Related Artists
Reviews