Bach On The Lute Volume 1
Bach On The Lute Volume 1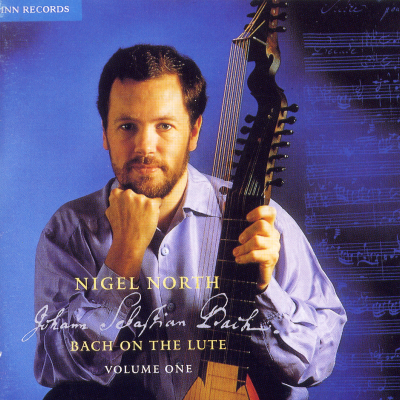 Sonata In G Minor BWV 1001 <br>i Adagio

Sonata In G Minor BWV 1001 i Adagio

$1.70

Partita In A Minor BWV 1002 <br>i Allemanda - Double

Partita In A Minor BWV 1002 i Allemanda - Double

$3.40

ii Corrente - Double (presto)

ii Corrente - Double (presto)

$3.40

iii Sarabande - Double

$1.70

iv Tempo Di Borea - Double

iv Tempo Di Borea - Double

$1.70

Partita In D Minor BWV 1004 <br>i Allemanda

Partita In D Minor BWV 1004 i Allemanda

$3.40
Total running time: 69 minutes.
Album information

The first in a series of four must-have recordings exploring the lute music of J.S. Bach. 

'No matter how many 'original' versions of these works you may have and treasure, add this record to your collection and join me in looking forward to the release of Volume 2' (Early Music News).
Reviews